Packaging & Retail Design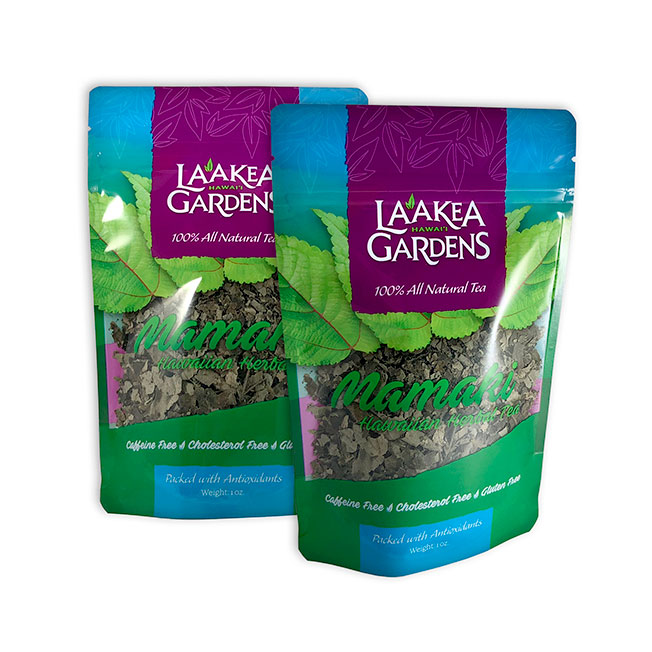 La'akea Gardens Mamaki Tea Packaging
Prior to our work with this client, they were utilizing standard kraft bags with stickers, and were looking to upgrade their brand and packaging to secure more shelf space at local retail outlets. We worked with them to identify what their logo needed to represent and found that their sole product for this effort was Mamaki Tea grown on their family farm. The stylized and photo-realistic leaves on the logo represent their core offering in a healthy and vibrant way, while the packaging shows off the product through a window that allows consumers to see what they are purchasing. We worked with the pouch vendor to dial in a custom size for the packaging and delivered the final product to the client, along with recommendations for heat sealers.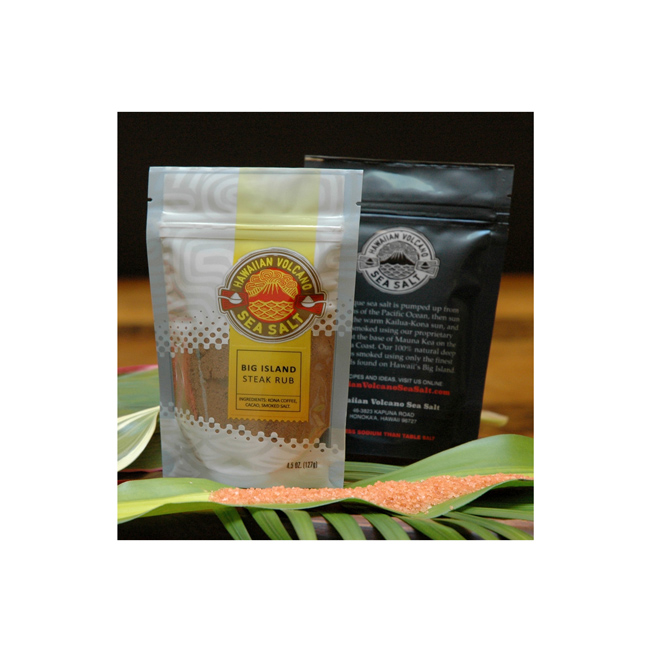 Hawaiian Volcano Sea Salt Packaging
Hawaiian Volcano Sea Salt needed a packaging system which would allow them to brand and protect their unique products which are sold on their website and at retail locations on the Big Island of Hawaii. We developed a cost-effective standing pouch and label system that would allow them lots of flexibility as their line of products evolves.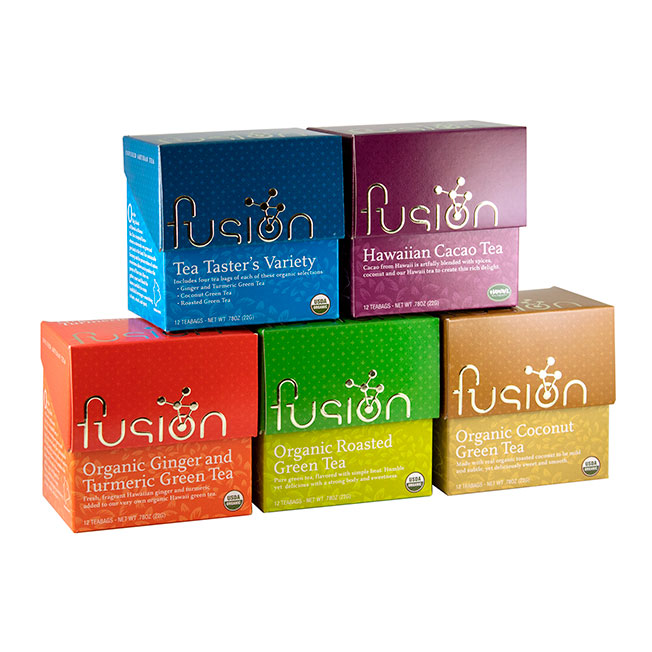 Fusion Tea Packaging
Fusion is a new brand of tea from Mauna Kea which combines their amazing organic green tea with whimsical spices and flavors. The result is a fresh, delicious, and approachable beverage.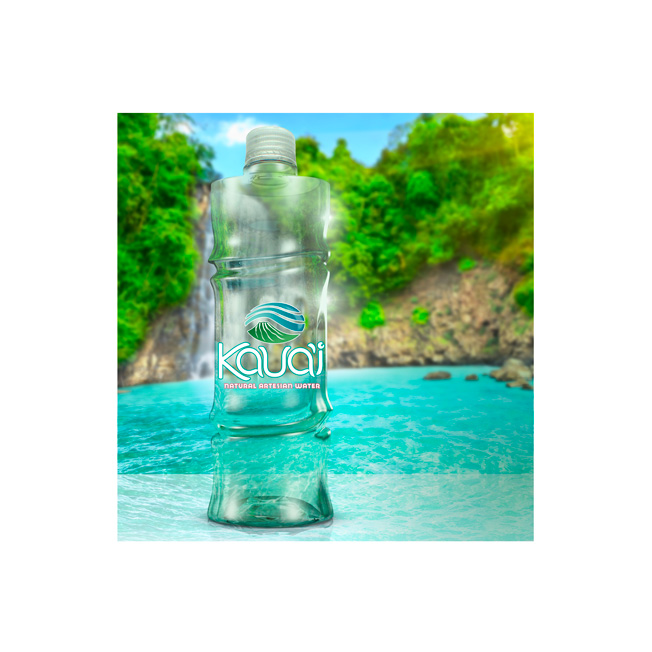 Kauai Natural Artesian Water
Our client contracted the design of a really interesting bamboo-inspired water bottle — and we created the logo and identity to make it pop off the shelf.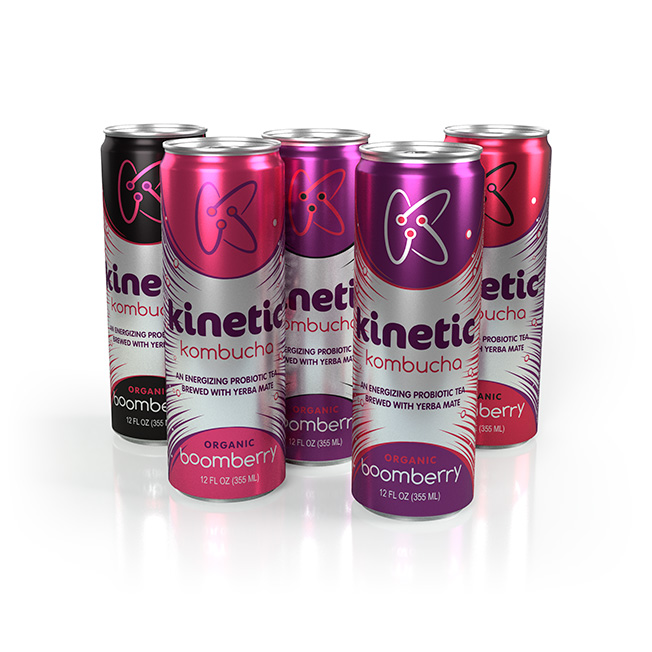 Kinergy Kombucha Package Design Concepts
We helped Kinergy Kombucha visualize their product before production by working up a series of rendered color and design variations in Adobe Dimensions. To break away from all of the "stereotypical hippy organic" kombucha competitors, we created a lean, sharp, modern and high-energy design which would jump out on the shelf – and get noticed!
Package Design for School Kine Cookies
School Kine Cookies are legendary is the Hawaiian Islands — if you grew up there, you've definitely had a bag of School Kine Cookies! Founded in 1984, this iconic island brand came to Delicious Design when they needed to create a new more functional and retail-friendly packaging system. Using a combination of product photography and illustrated elements we gave these cookies a tasty make-over while honoring the legacy of the company. Yum!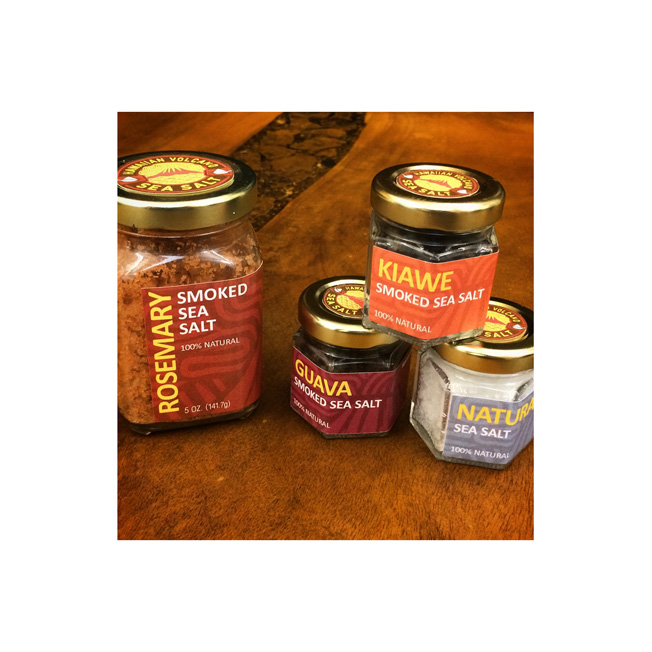 Hawaiian Volcano Sea Salt Jar Label System
Hawaiian Volcano Sea Salt creates their unique culinary seasonings on the Big Island of Hawaii where they started smoking sea salt to use in their own cooking — and eventually grew into a successful business. Pure ocean water is drawn from over 2,200 feet below the surface and is desalinated resulting in flaky white deep-sea salt. That salt is then smoked using Guava and Kiawe wood which gives it a unique color and flavor profile. Adding a pinch to your recipes brings a rich, authentic BBQ flavor to any dish.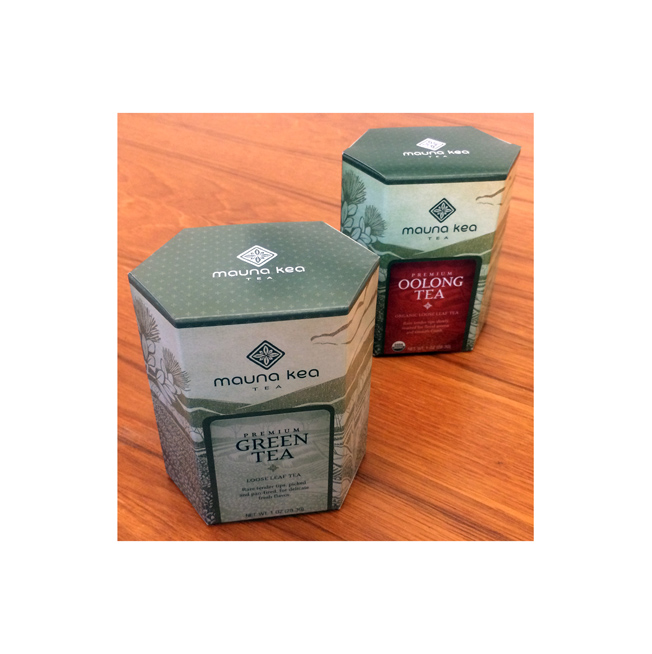 Mauna Kea Tea Packaging Design
We developed and designed this unique package for Mauna Kea Tea's line of organic teas from the Big Island of Hawaii. An interchangeable tea label system allows each variety to have a custom box while keeping costs down by printing a single package.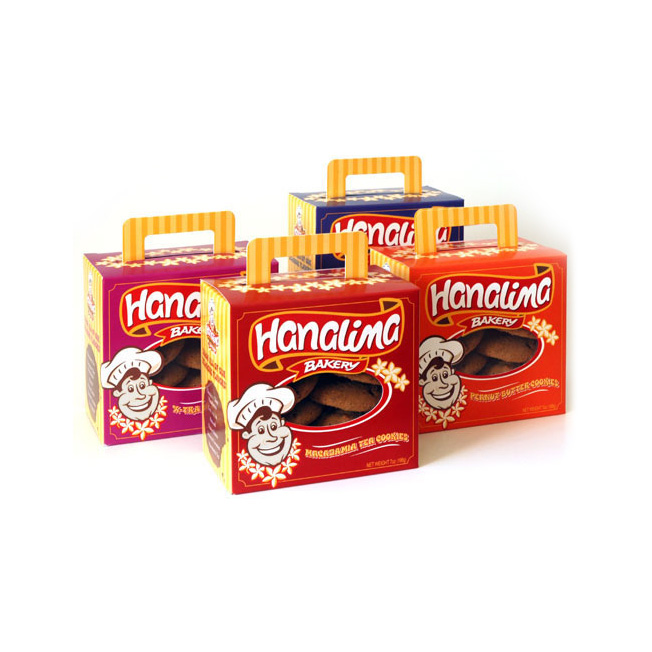 Hanalima Bakery Cookie Box Design
These 'gift ready' packages feature an integrated handle and cello window to show off the cookies. By using a color and title system, production costs of these cookie boxes have been kept down — and when grouped together on retail shelves they make a big impact for Hanalima Bakery.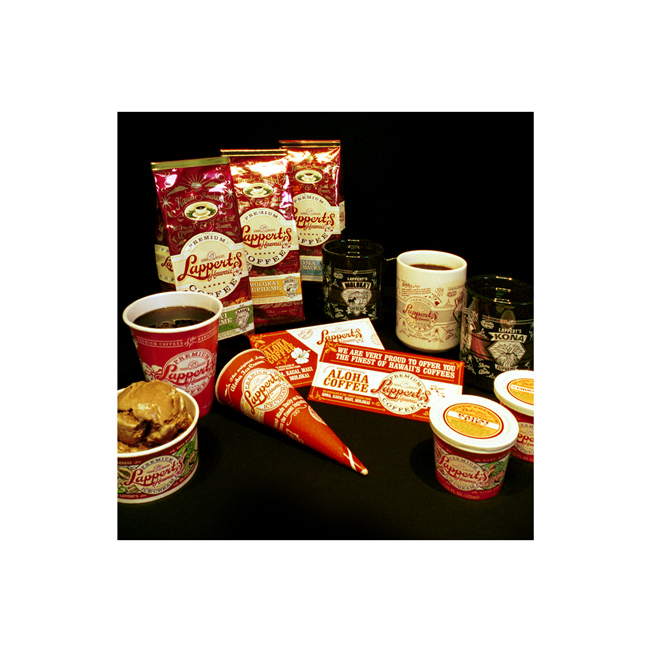 Lappert's Hawaii Product Packaging
Various packaging and product design projects which work together to create a cohesive and immersive brand experience that builds affinity with consumers.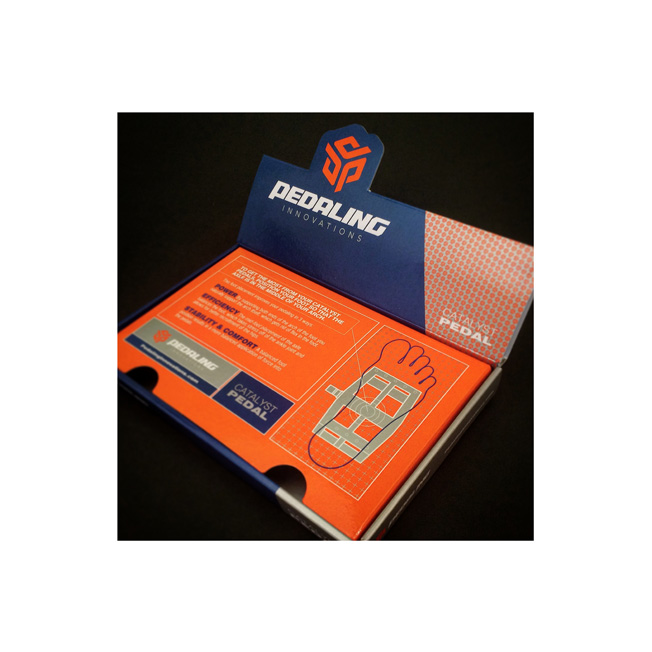 Pedaling Innovations Retail Packaging
This box design needed to achieve three big goals: to make a brand statement and illustrate how the unique shape of the Catalyst Pedal improves performance; to act as a point-of-purchase display on bike shop shelves; and, protect the pedals from damage during shipping. Printed with two solid colors plus a metallic ink and varnish coat this package really stands out.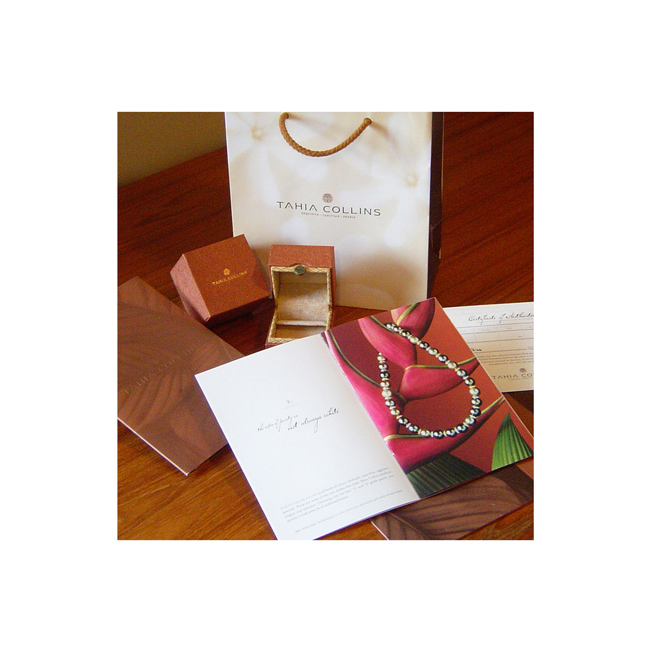 Tahia Pearls Jewelry Packaging
The fully custom jewelry boxes (created in seven different sizes) brings a little tribal flair to the elegant design of the black pearl jewelry. The whole package and bag system was carefully designed to be both cultural and sophisticated.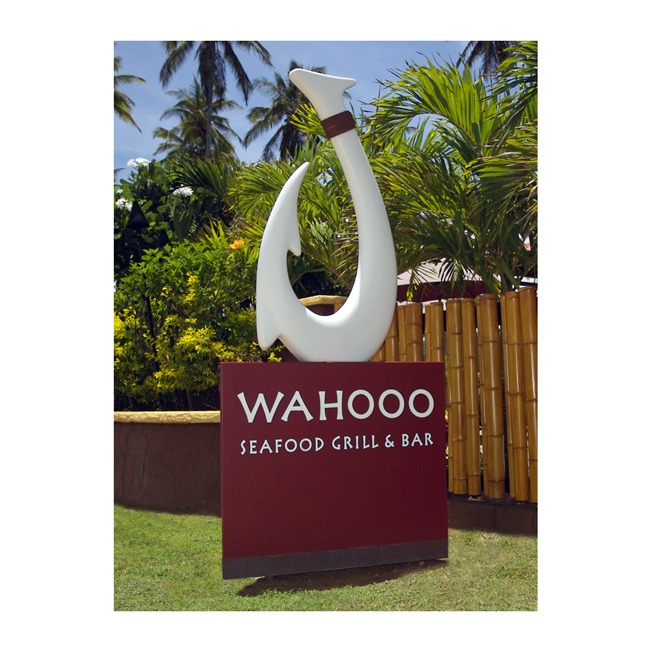 Wahooo's Restaurant Signage
This 3-dimensional sign design plays off of the logomark and resonates with consumers by hinting at Wahooo's core offering of fresh fish served in a variety of ways everyday. Many a visitor picture has been taken by this large Hawaiian fishhook sign.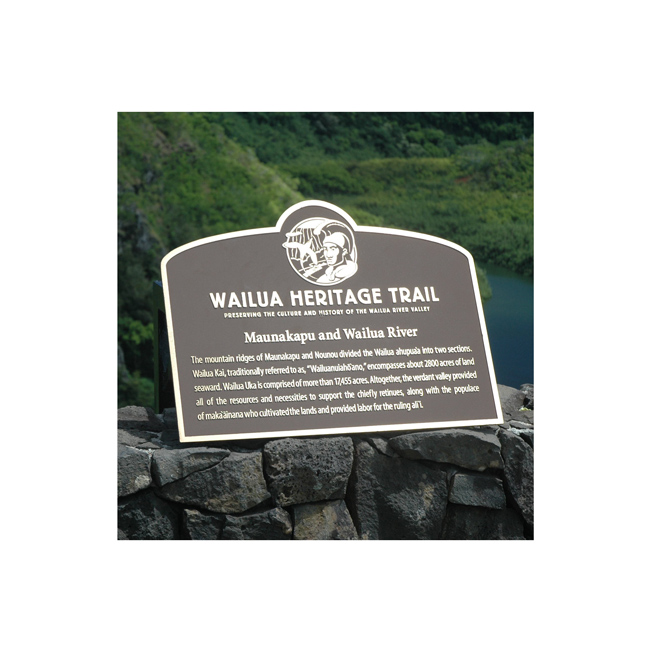 Wailua Heritage Trail Markers
This signage system was designed to assist visitors to the historical Wailua River Valley of Kauai in understand the historical significance of the cultural site that they were viewing. There are nine markers in the system, and the project was partially funded by the HTA (Hawaii Tourism Authority).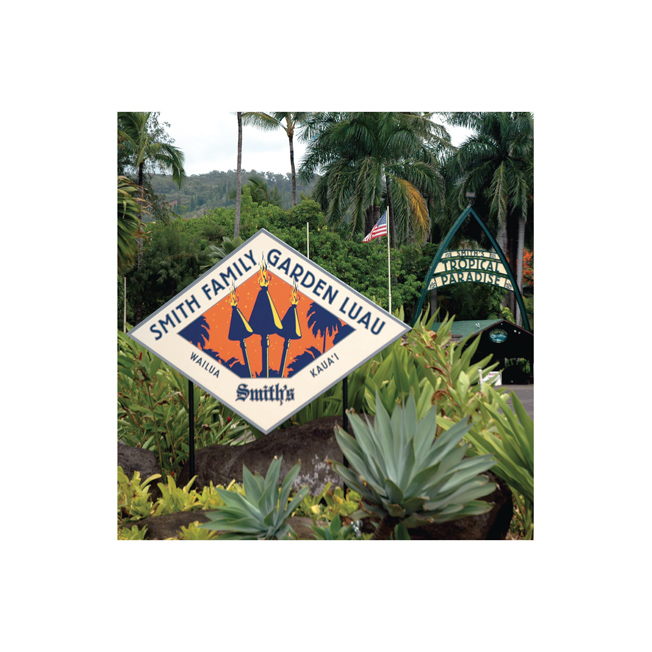 Smith's Tropical Paradise Signs
Both the sign in the foreground, and the larger sign in the background were design by our agency and then fabricated and installed by one of our favorite vendors, Gizmo Grafix.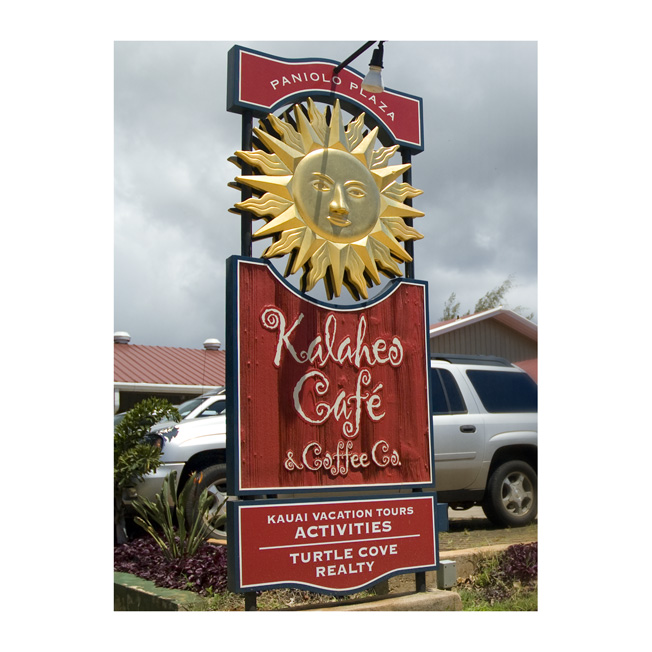 Kalaheo Café Sign Design
Located right on the main road that flows through upcountry Kalaheo, Kalaheo Cafe's location was perfectly situated for this fun and lively sign that communicates, "We're a friendly place to eat. Come on in!"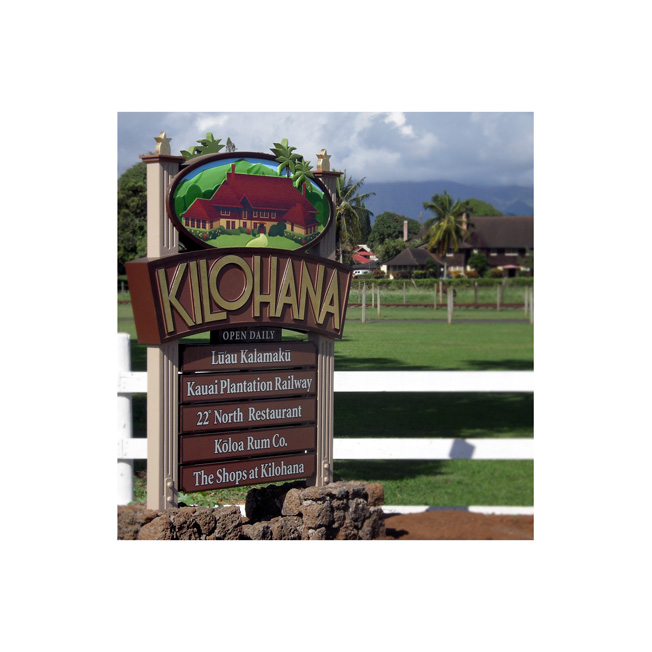 Kilohana Plantation Sign Design
We helped Kilohana re-brand itself from a "stuffy museum" — which it was perceived as, but never really was — to a more approachable and fun visitor destination that's much more in line with the visitor attractions found on the historic plantation grounds. The unique offerings of Koloa Rum, Luau Kalamaku, Gaylord's Restaurant, The Shops at Kilohana, and The Kauai Plantation Railway have come together in a way that allows them all to work together — and bring more visitors to this unique property. Now, with their bold roadside sign inviting visitors to explore Kilohana, the new position is literally front and center.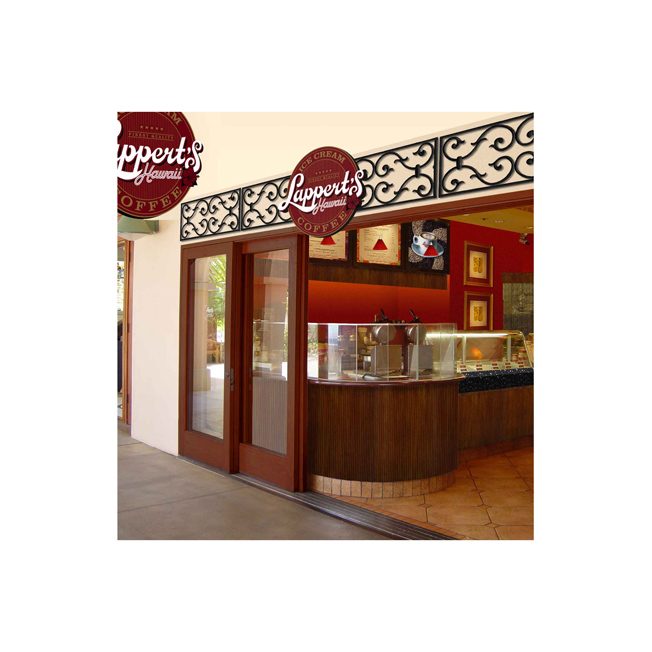 Lappert's Hawaii Store Design
Wailea, Maui storefront. This location had the largest budget and was our favorite end result.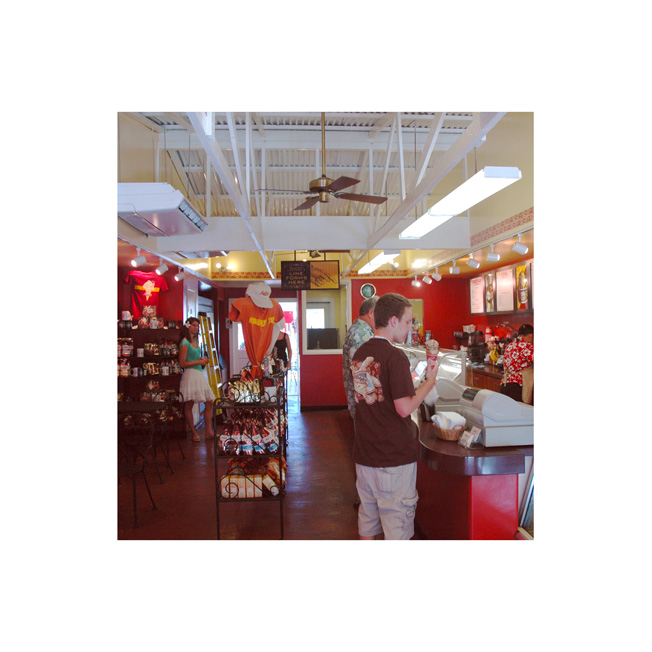 Lappert's Interior Design
This is the retail interior design of the Old Koloa Town location which has since been relocated to Kukuiula Village. Looking at the retail interior design project holistically, we were armed with a new brand strategy, a new logomark and coffee bag design that were the focal design points. The client turned us loose on her stores to invigorate the whole consumer experience with synergy through all the major touch points. We were able to give each store a facelift with new paint, chair rails, lighting and custom wrought iron display cases that all promoted the handmade quality of the incredible products on offer.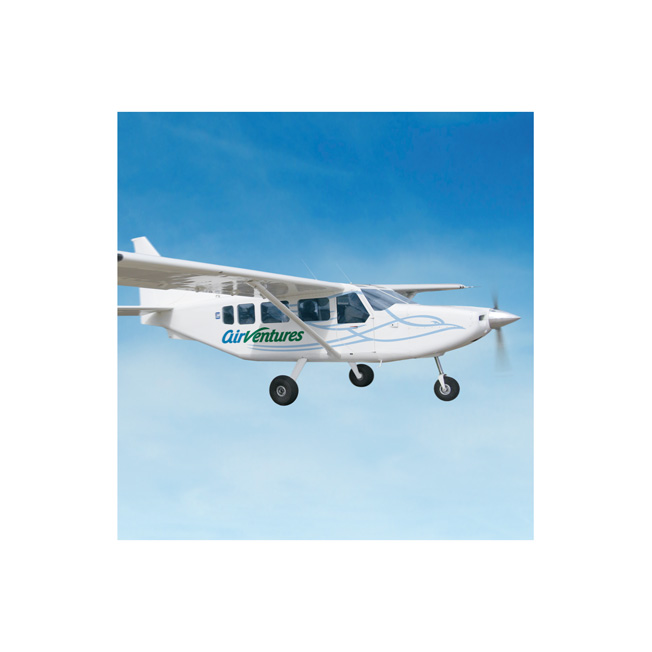 AirVentures Plane Graphics
Upon approval of their new logomark, we applied the design to their fuel efficient airplanes that take visitors on aerial tours of the beautiful Garden Island of Kauai.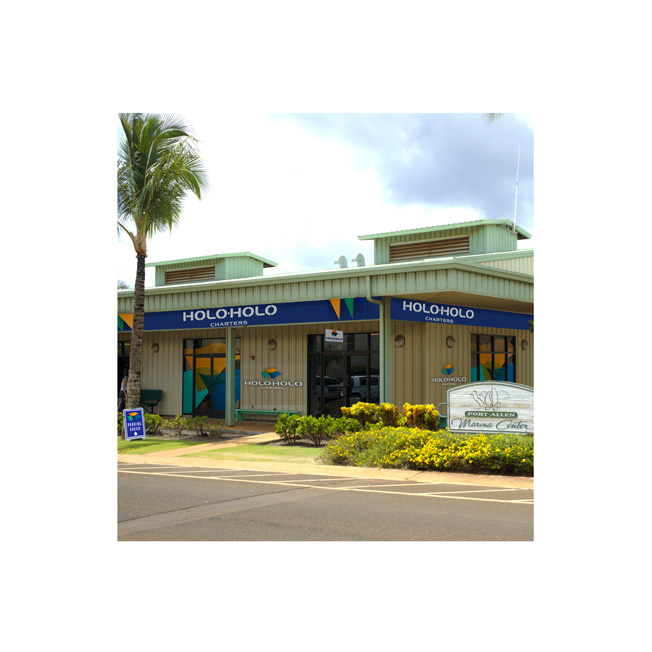 Holo Holo Storefront Design
The visual appeal of the bold new logo colors and the dimensionality of the flags really helped to get consumers (and their competitors) to take notice of their new image.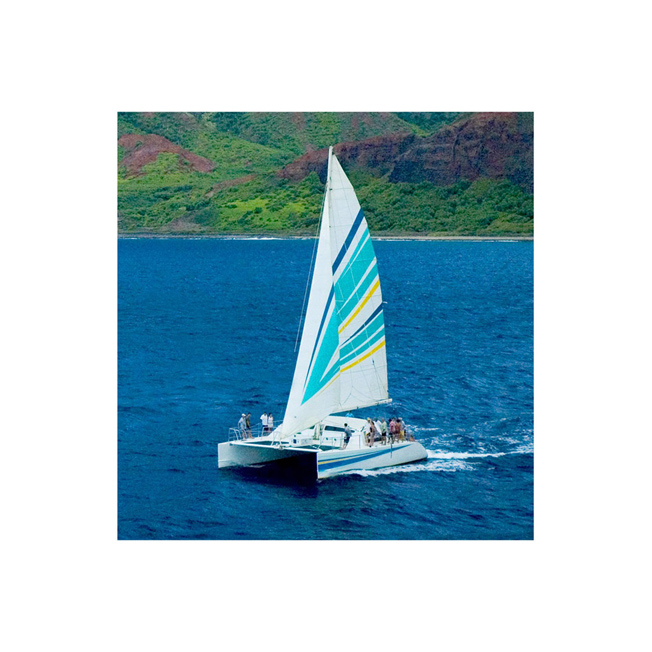 Holo Holo Tour Boat Graphics
Bringing the vessels in line with the brand was the icing on the cake.