Hawaiian Volcano
:: Sea Salt Product Branding
Hawaiian Volcano Sea Salt creates their unique culinary seasonings on the Big Island of Hawaii where they started smoking sea salt to use in their own cooking — and eventually grew into a successful business. Pure ocean water is drawn from over 2,200 feet below the surface and is desalinated resulting in flaky white deep-sea salt. That salt is then smoked using Guava and Kiawe wood which gives it a unique color and flavor profile. Adding a pinch to your recipes brings a rich, authentic BBQ flavor to any dish.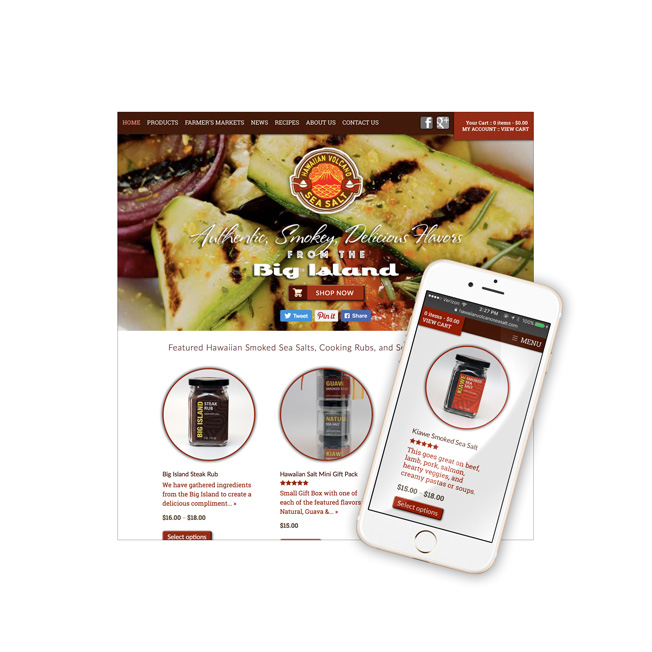 Hawaiian Volcano Sea Salt Website
We designed and developed this e-commerce website for Hawaiian Volcano Sea Salt so that they could sell their line of unique Hawaii-made products online. A fully-custom theme built on top of the WordPress/WooCommerce framework - the site is both easy to use and easy to administer.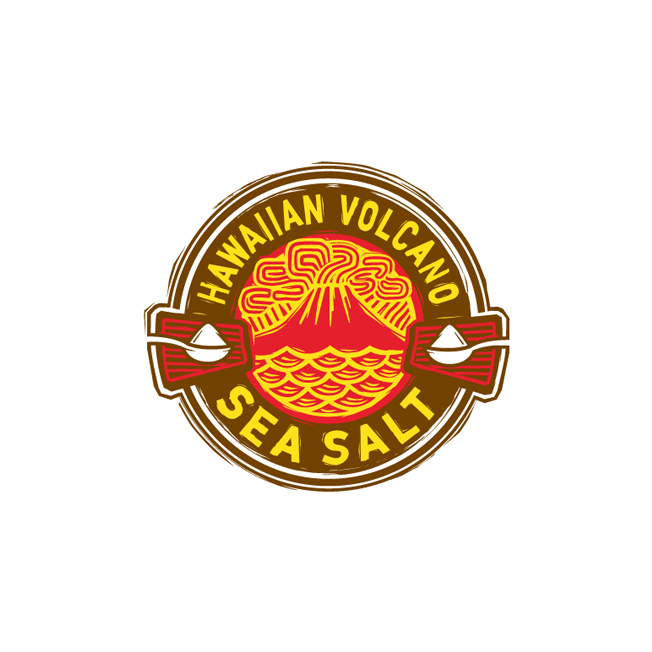 Hawaiian Volcano Sea Salt Logo Design
The logo we developed for Hawaiian Volcano Sea Salt captures the raw, rough character of their Hawaii-made smoked sea salts and culinary seasonings. The self-contained shape allows our client to easily apply the new brand identity to a variety of products and marketing materials.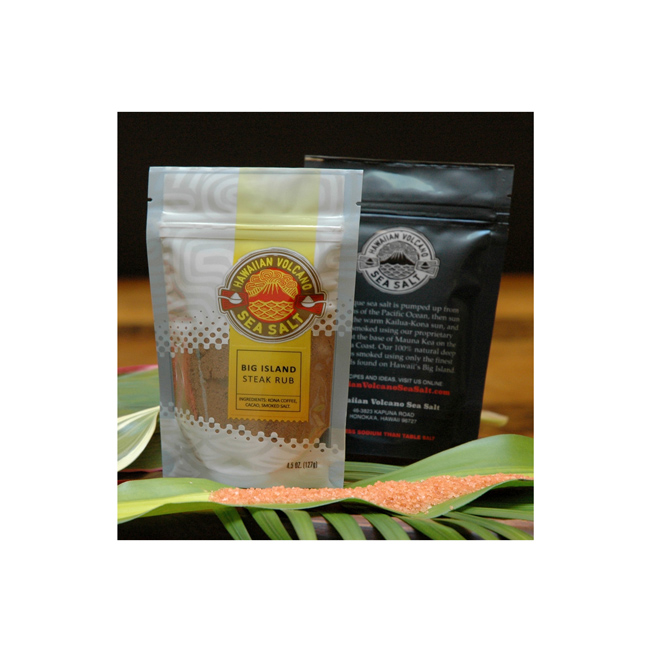 Hawaiian Volcano Sea Salt Packaging
Hawaiian Volcano Sea Salt needed a packaging system which would allow them to brand and protect their unique products which are sold on their website and at retail locations on the Big Island of Hawaii. We developed a cost-effective standing pouch and label system that would allow them lots of flexibility as their line of products evolves.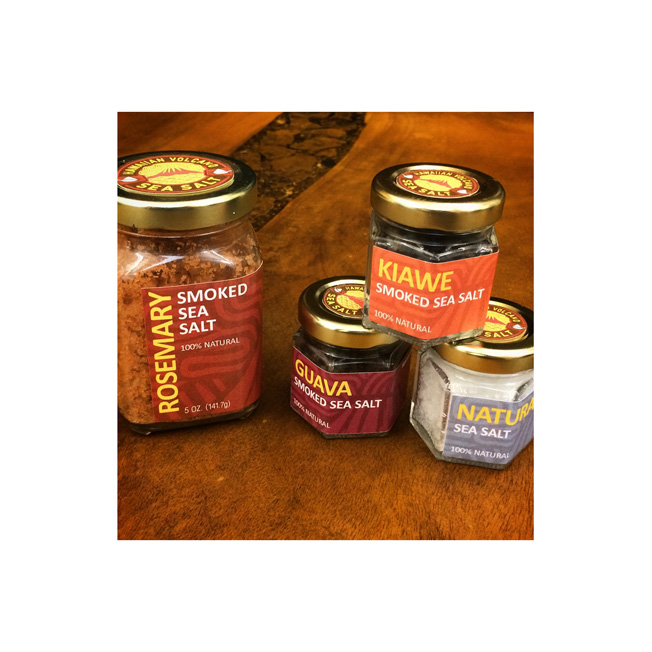 Hawaiian Volcano Sea Salt Jar Label System