Sweets
:: Cookie and Confection Marketing Projects
Designing packaging and logos for bakery, cookie, and confection companies are some of our very favorite types of projects. Something unique happens when delicious flavors intersect with great design to produce an identity which is both memorable and makes a strong connection with customers. Getting to try a bunch of sample products is a pretty sweet part of the gig too!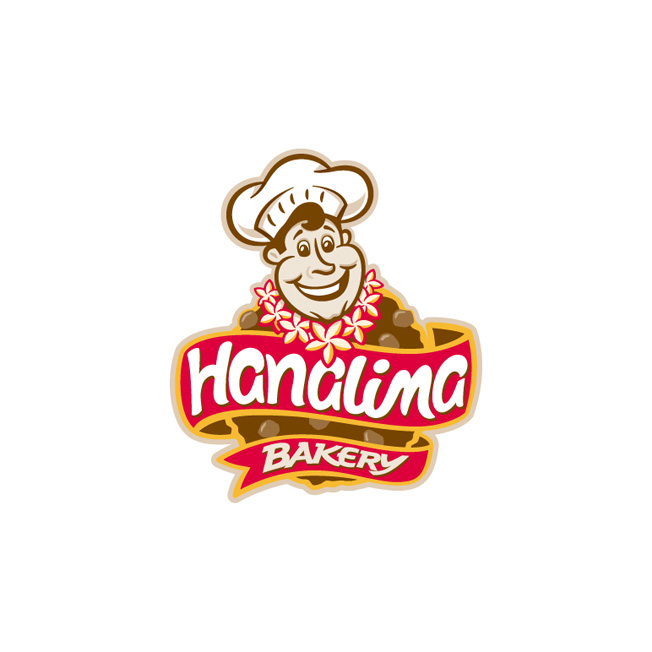 Hanalima Bakery Logo Design
When Hanalima Bakery approached us for help, they already had a loyal local following because of their exceptionally delicious cookies, cakes, and breads (and awesome plate lunches too!). All they needed to take their business to the next level was a strong logo with a personality that matched the quality of their products.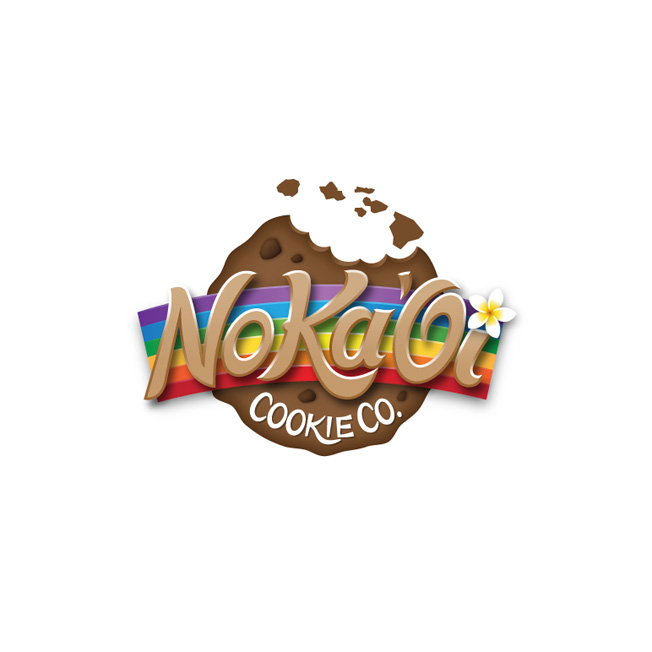 NoKa'Oi Cookie Logo Design
A boutique cookie maker from the island of Oahu came to us when she wanted to upgrade the look and feel of her company. This delicious logomark has a bright tropical feeling and shape of the Hawaiian archipelago has been captured in the 'crumbs' of the cookie.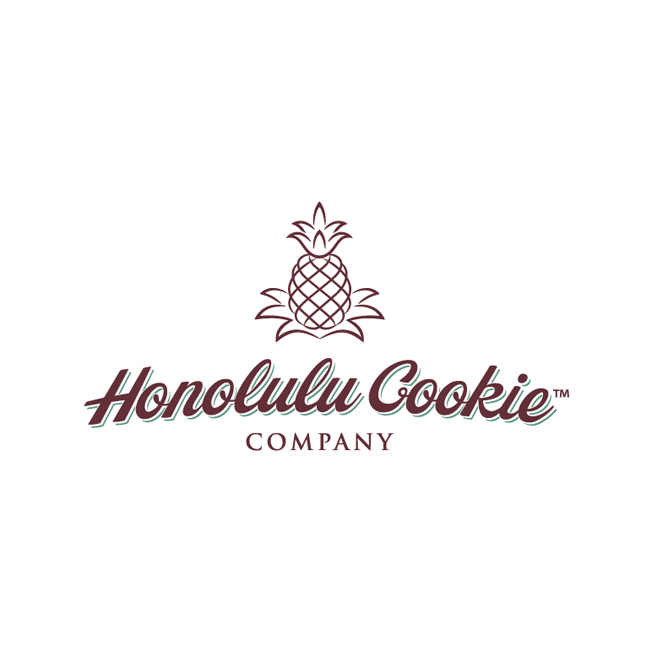 Honolulu Cookie Company Logomark
Honolulu Cookie Company makes incredible shortbread cookies. Period. Every cookie flavor they create goes through many months of creating and testing before they ever hit the shelves. We were recommended to them by a business associate to assist them in identifying their brand, and updating their look and feel. Upon completion of an intense multi-day brand seminar, a new brand position was born that bore the fruit of a logomark and new packaging designs. Bon appetit!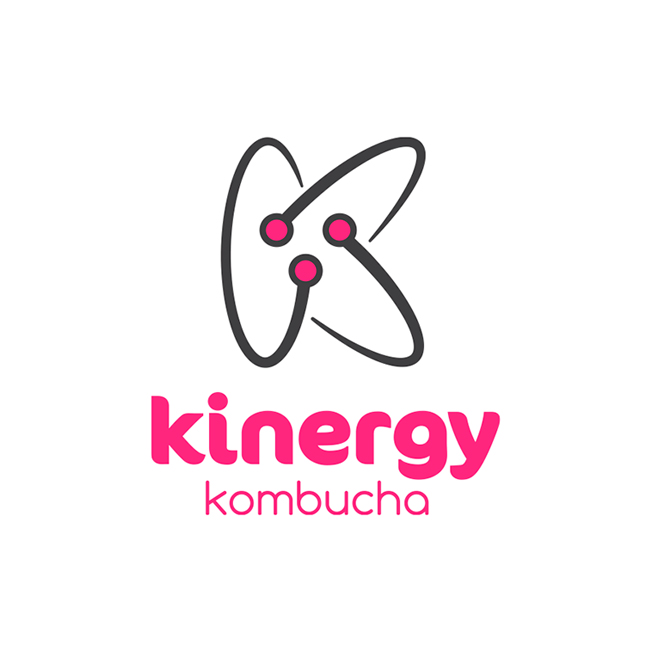 Kinergy Kombucha Logo Design
After searching and searching for the perfect name, our client landed on Kinergy for her new line of Kombucha beverages. The symbol reflects a scientific approach with atoms careening about to create the "K" for her new logomark.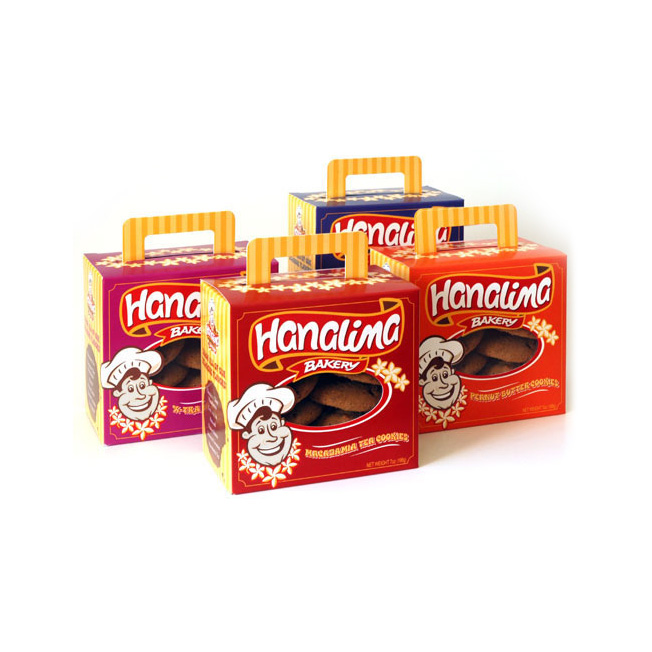 Hanalima Bakery Cookie Box Design
These 'gift ready' packages feature an integrated handle and cello window to show off the cookies. By using a color and title system, production costs of these cookie boxes have been kept down — and when grouped together on retail shelves they make a big impact for Hanalima Bakery.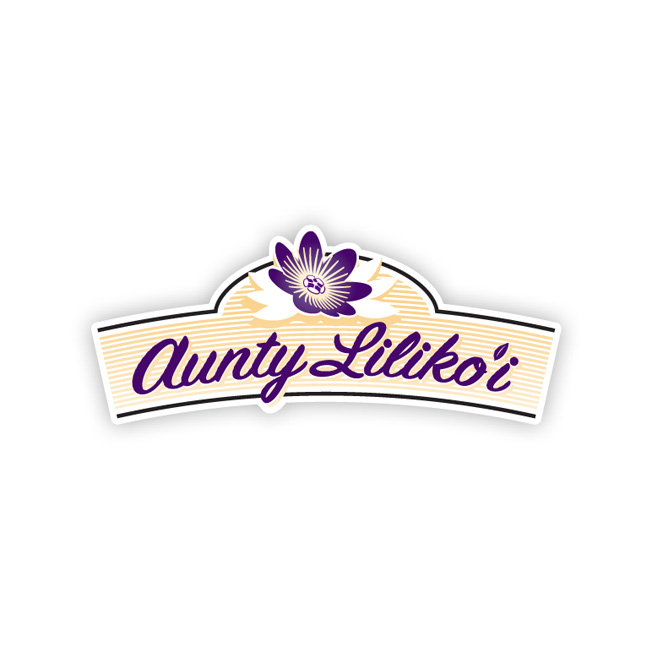 Aunty Lilikoi Logo Design
This is another logo project that was just a facelift based on the client's original concept. We took their simple typography and lilikoi flower and just added some artistic elements and depth to freshen it up.
Package Design for School Kine Cookies
School Kine Cookies are legendary is the Hawaiian Islands — if you grew up there, you've definitely had a bag of School Kine Cookies! Founded in 1984, this iconic island brand came to Delicious Design when they needed to create a new more functional and retail-friendly packaging system. Using a combination of product photography and illustrated elements we gave these cookies a tasty make-over while honoring the legacy of the company. Yum!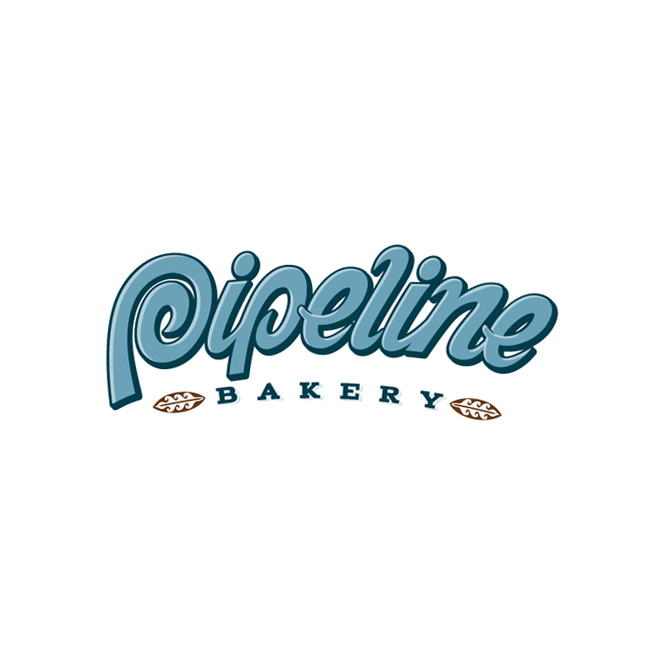 Pipeline Bakery Logo
Pipeline Bakery has tasty treats and they needed a tasty logo to go along with them. We designed this logo prior to them adding the creamery.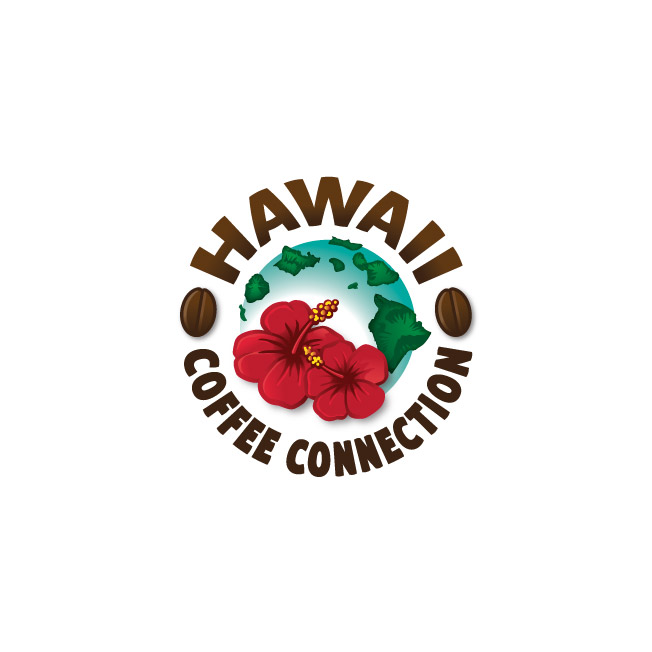 Hawaii Coffee Connection Logomark
The Hawaii Coffee Connection hired us to create a logo for their online business which is based in Kona. They offer a wide variety of Hawaiian foods, sauces, condiments, and coffees. The logo needed to quickly capture a feeling of the islands and establish a sense of trust that would inspire online purchases from customers who had no previous contact with the brand.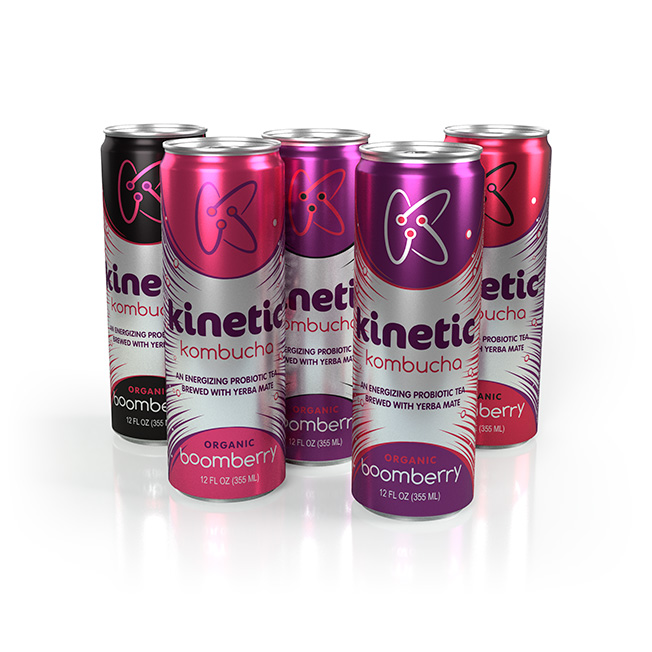 Kinergy Kombucha Package Design Concepts
We helped Kinergy Kombucha visualize their product before production by working up a series of rendered color and design variations in Adobe Dimensions. To break away from all of the "stereotypical hippy organic" kombucha competitors, we created a lean, sharp, modern and high-energy design which would jump out on the shelf – and get noticed!