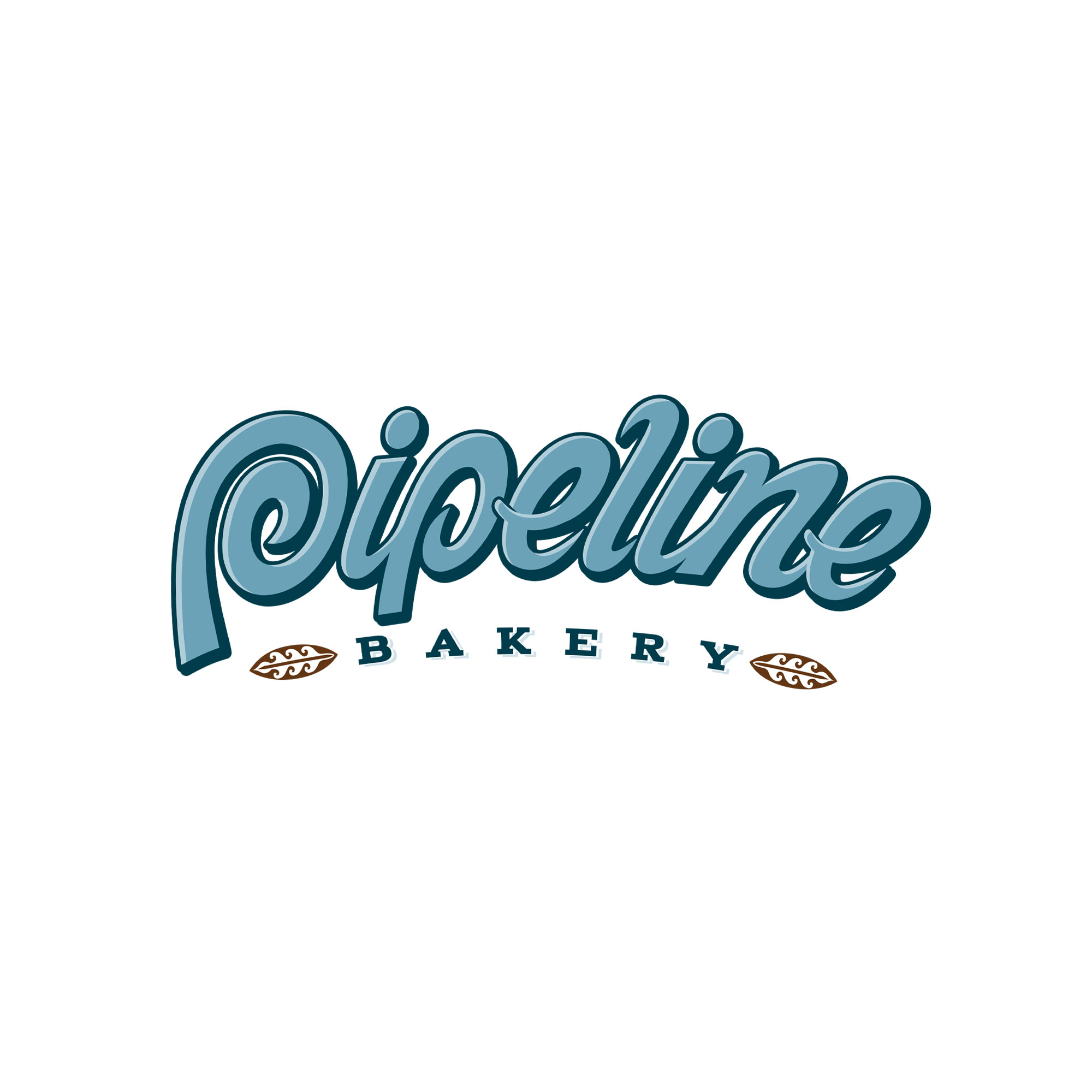 Pipeline Bakery Logo Design
Pipeline Bakery has tasty treats and they needed a tasty logo to go along with them.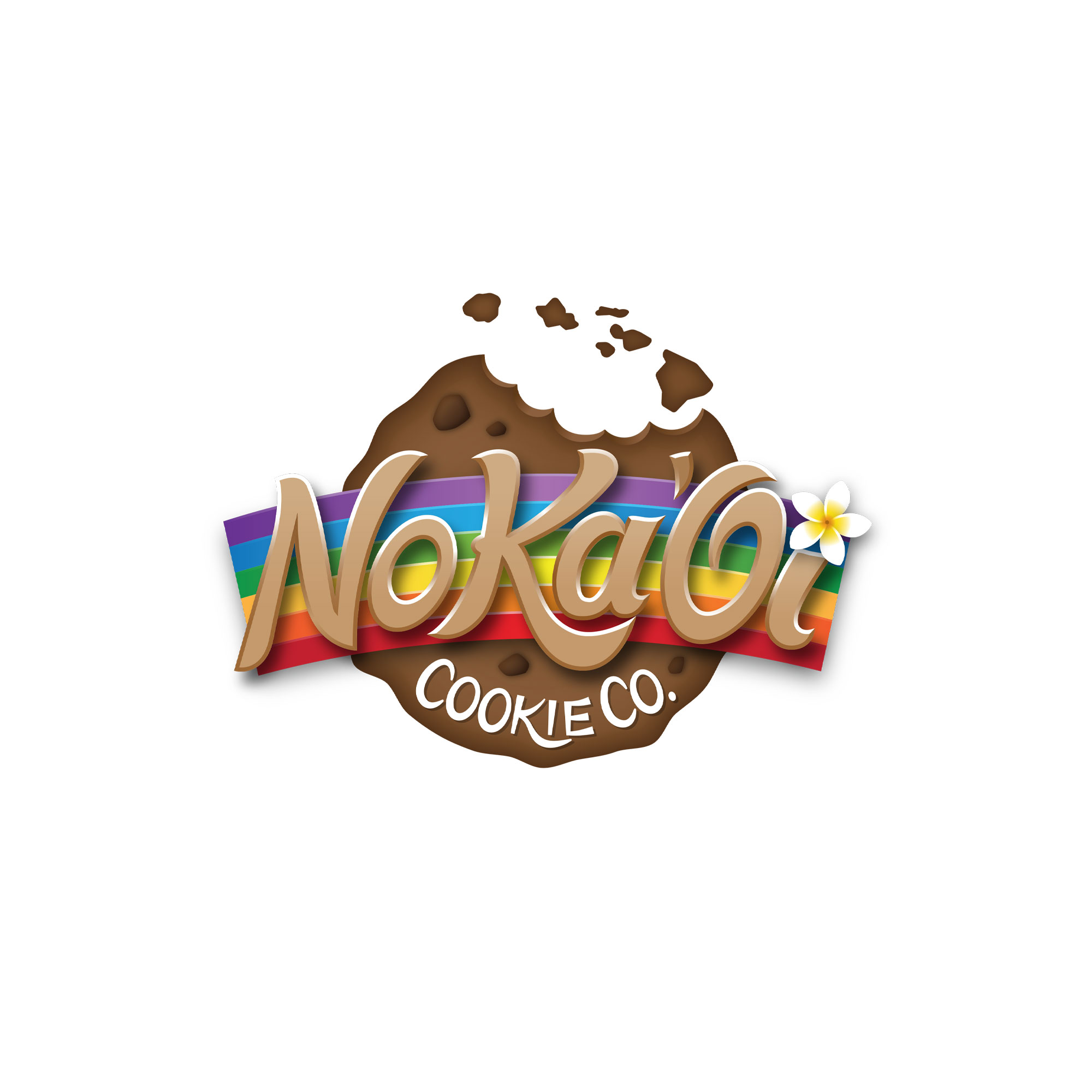 NoKa'Oi Cookie Logo Design
A boutique cookie maker from the island of Oahu came to us when she wanted to upgrade the look and feel of her company. This delicious logomark has a bright tropical feeling and shape of the Hawaiian archipelago has been captured in the 'crumbs' of the cookie.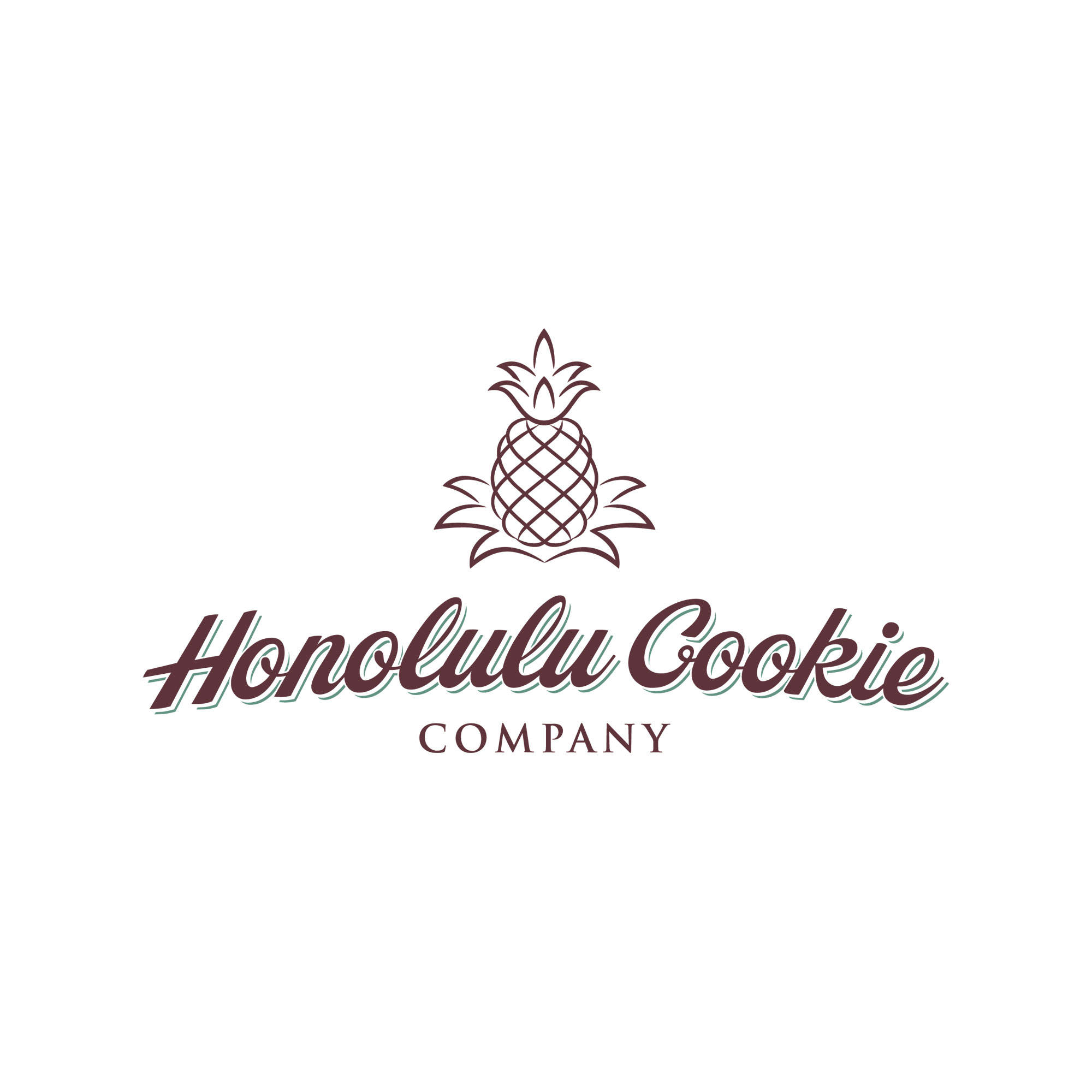 Honolulu Cookie Company Logomark
Honolulu Cookie Company makes incredible shortbread cookies. Period. Every cookie flavor they create goes through many months of creating and testing before they ever hit the shelves. We were recommended to them by a business associate to assist them in identifying their brand, and updating their look and feel. Upon completion of an intense multi-day brand seminar, a new brand position was born that bore the fruit of a logomark and new packaging designs. Bon appetit!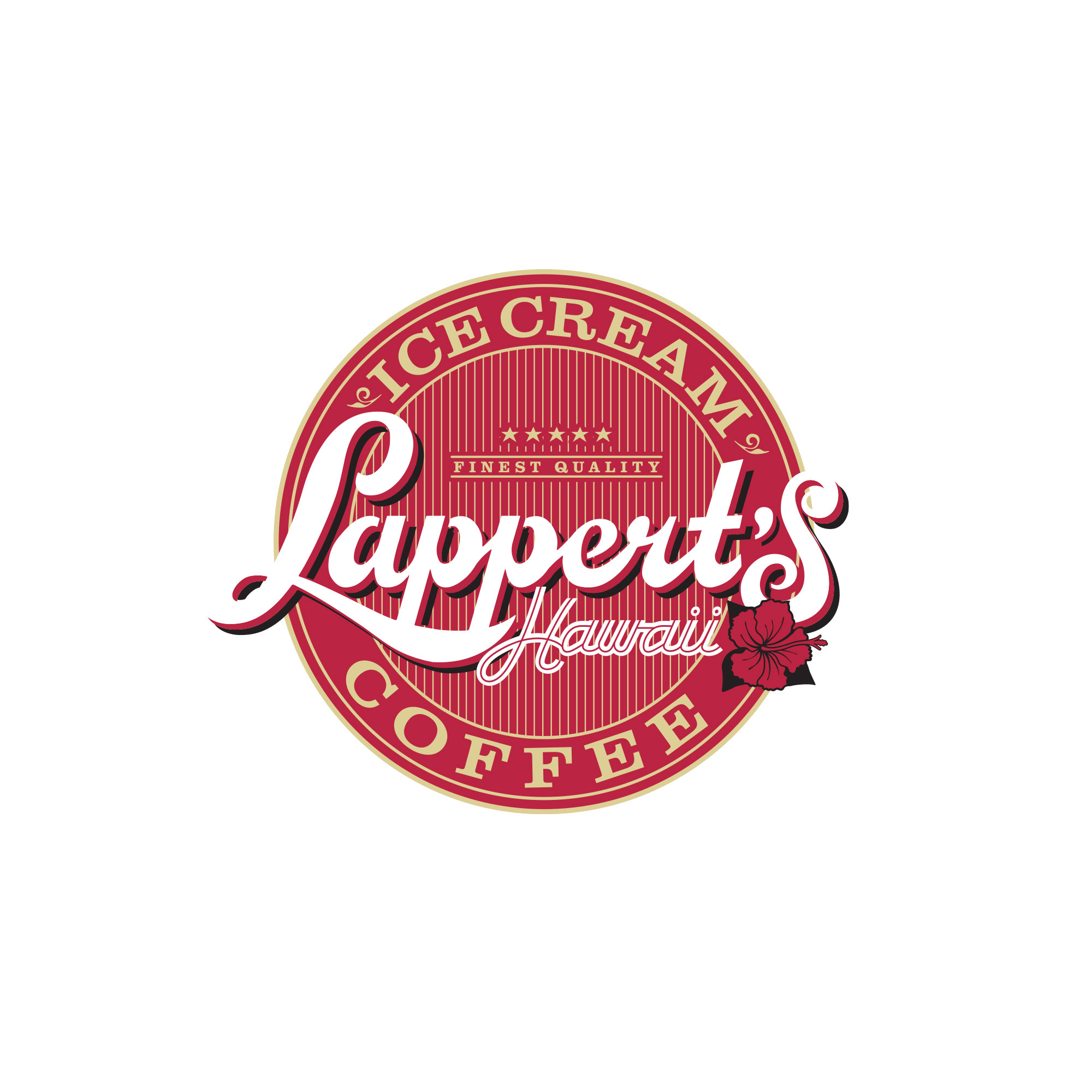 Lappert's Hawaii Logo Design
In previous iterations of the Lappert's Hawaii logomark, the founder, Walter Lappert, was very prominent. Once Walter retired, it was time to start minimizing his image, move him into the founder role, and make the name more prominent. We also started leveraging the newly developed brand essence and bringing it alive in the new logomark and across all of the consumer touch points.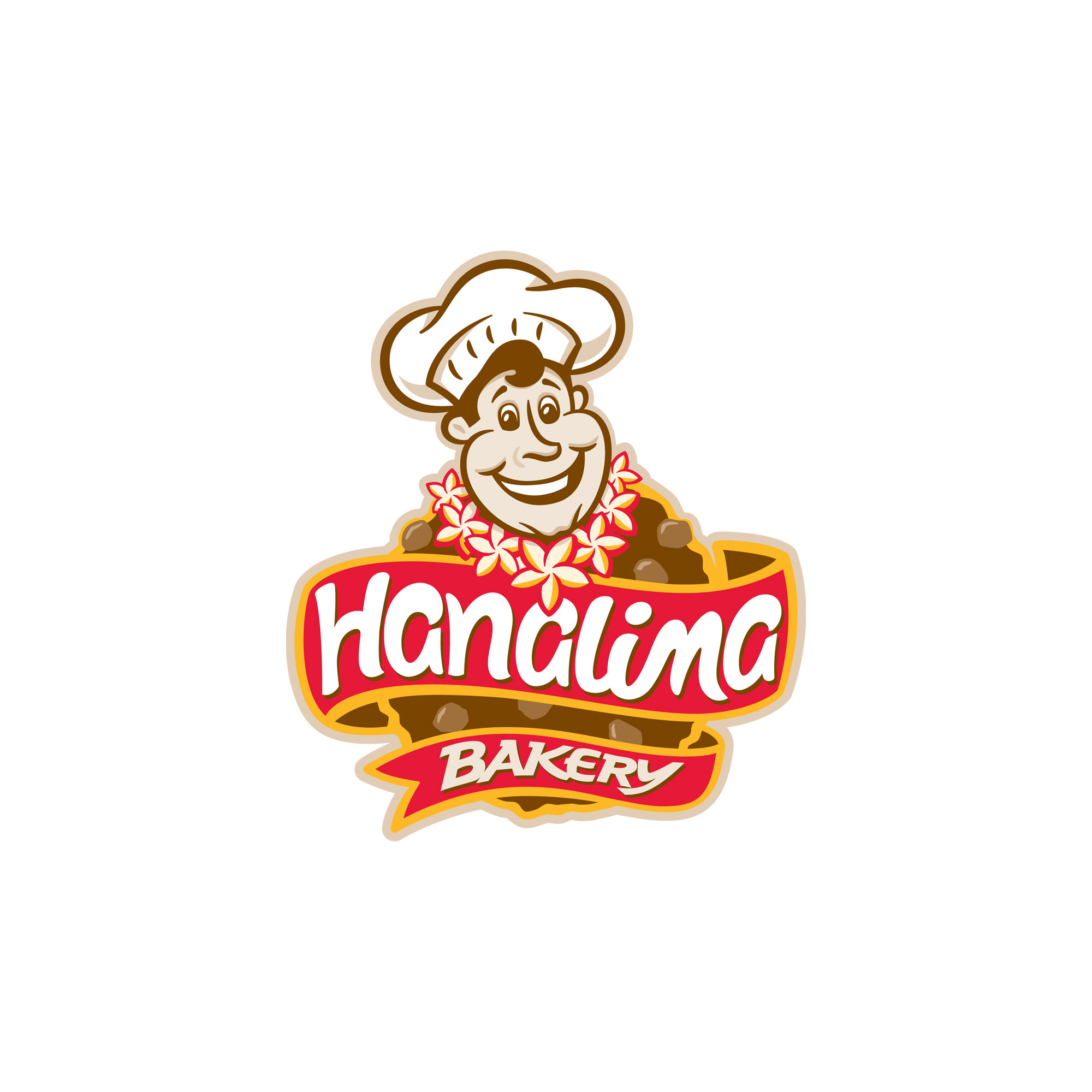 Hanalima Bakery Logo Design
When Hanalima Bakery approached us for help, they already had a loyal local following because of their exceptionally delicious cookies, cakes, and breads (and awesome plate lunches too!). All they needed to take their business to the next level was a strong logo with a personality that matched the quality of their products.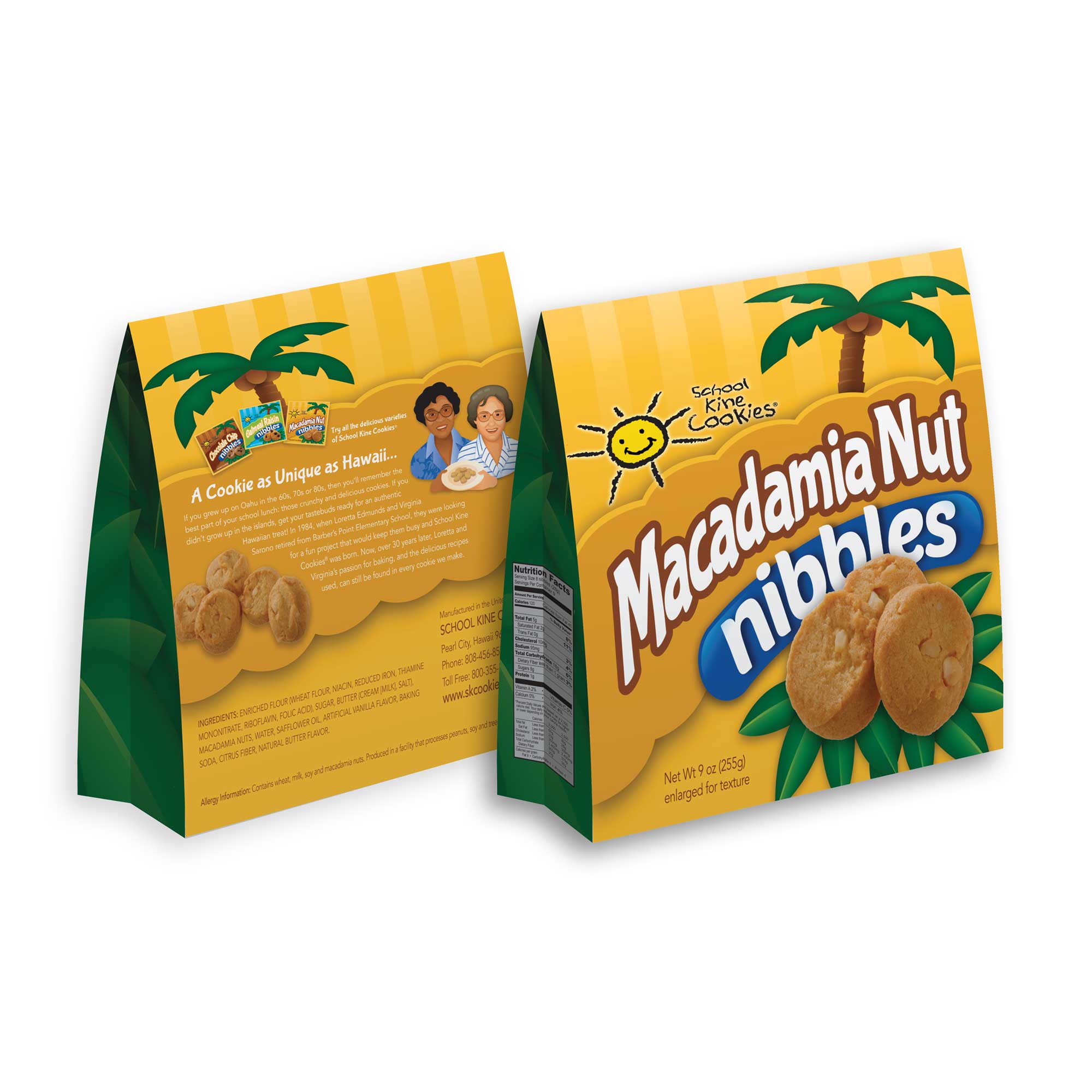 Package Design for School Kine Cookies
School Kine Cookies are legendary is the Hawaiian Islands — if you grew up there, you've definitely had a bag of School Kine Cookies! Founded in 1984, this iconic island brand came to Delicious Design when they needed to create a new more functional and retail-friendly packaging system. Using a combination of product photography and illustrated elements we gave these cookies a tasty make-over while honoring the legacy of the company. Yum!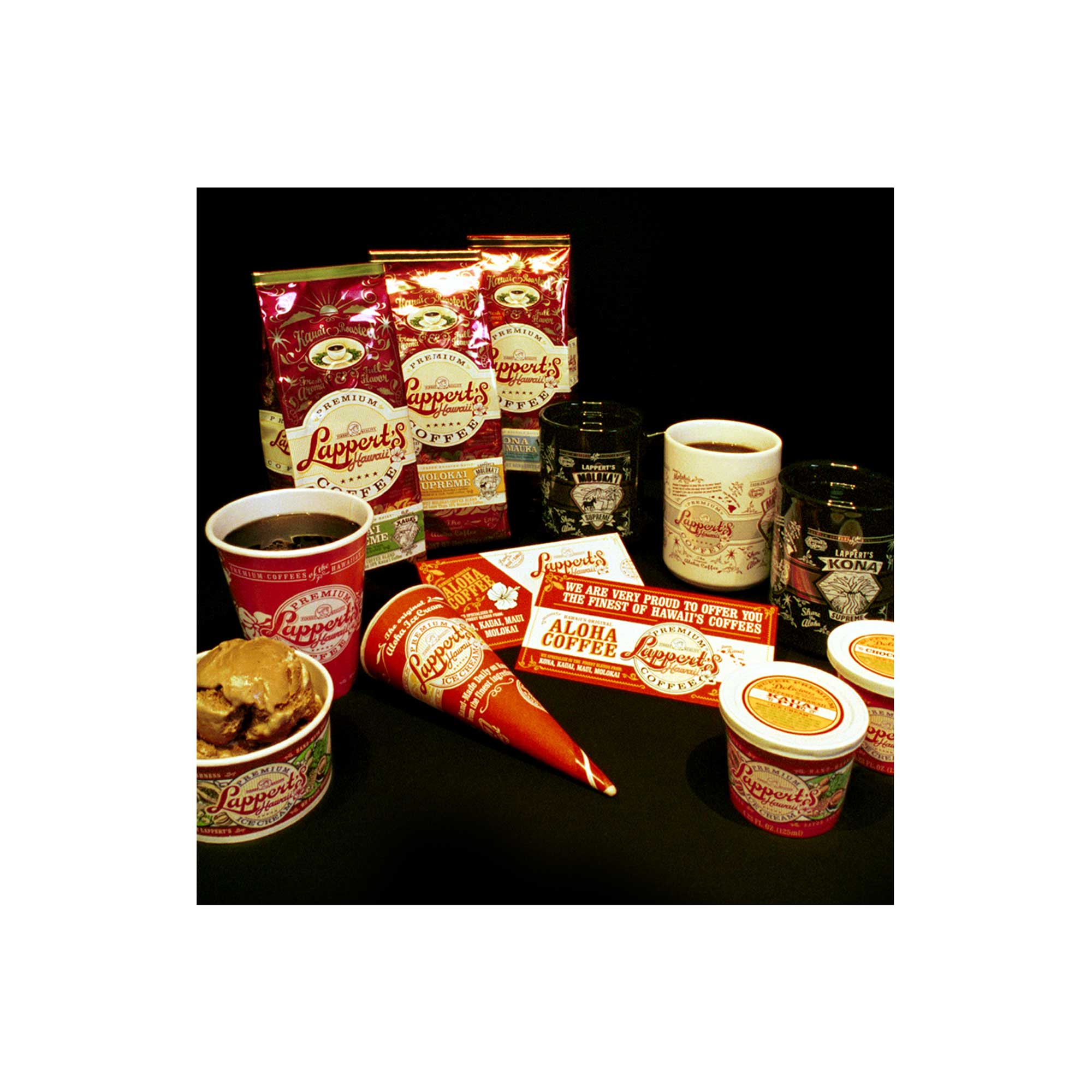 Lappert's Hawaii Product Packaging
Various packaging and product design projects which work together to create a cohesive and immersive brand experience that builds affinity with consumers.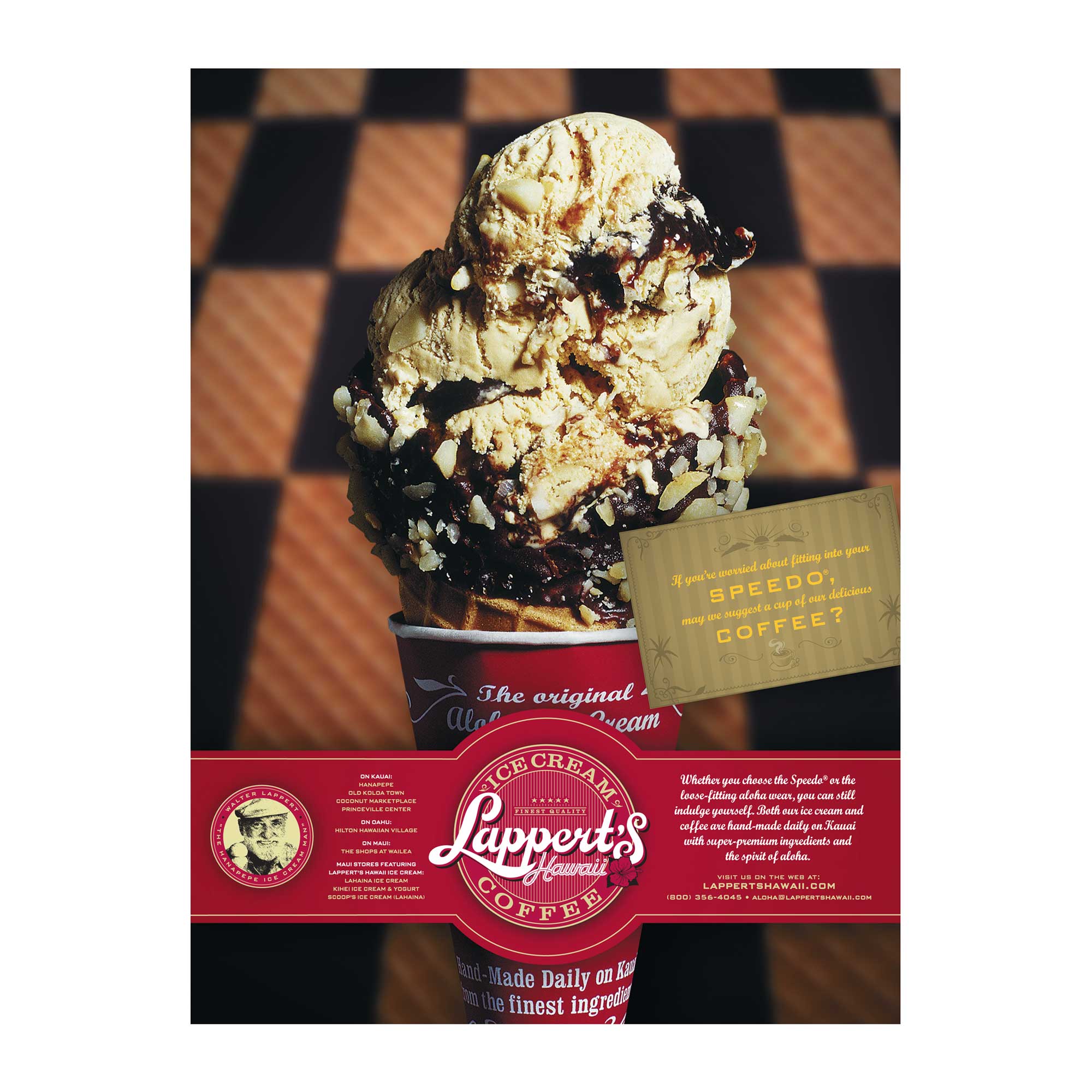 Lappert's Hawaii Print Advertising
This is one of Lappert's Hawaii's most successful ads ever. People have been known to show up in one of their stores with this ad in hand, saying, "Give me one of these, please!" Winner of a 2003 Honolulu Advertising Federation Award of Merit.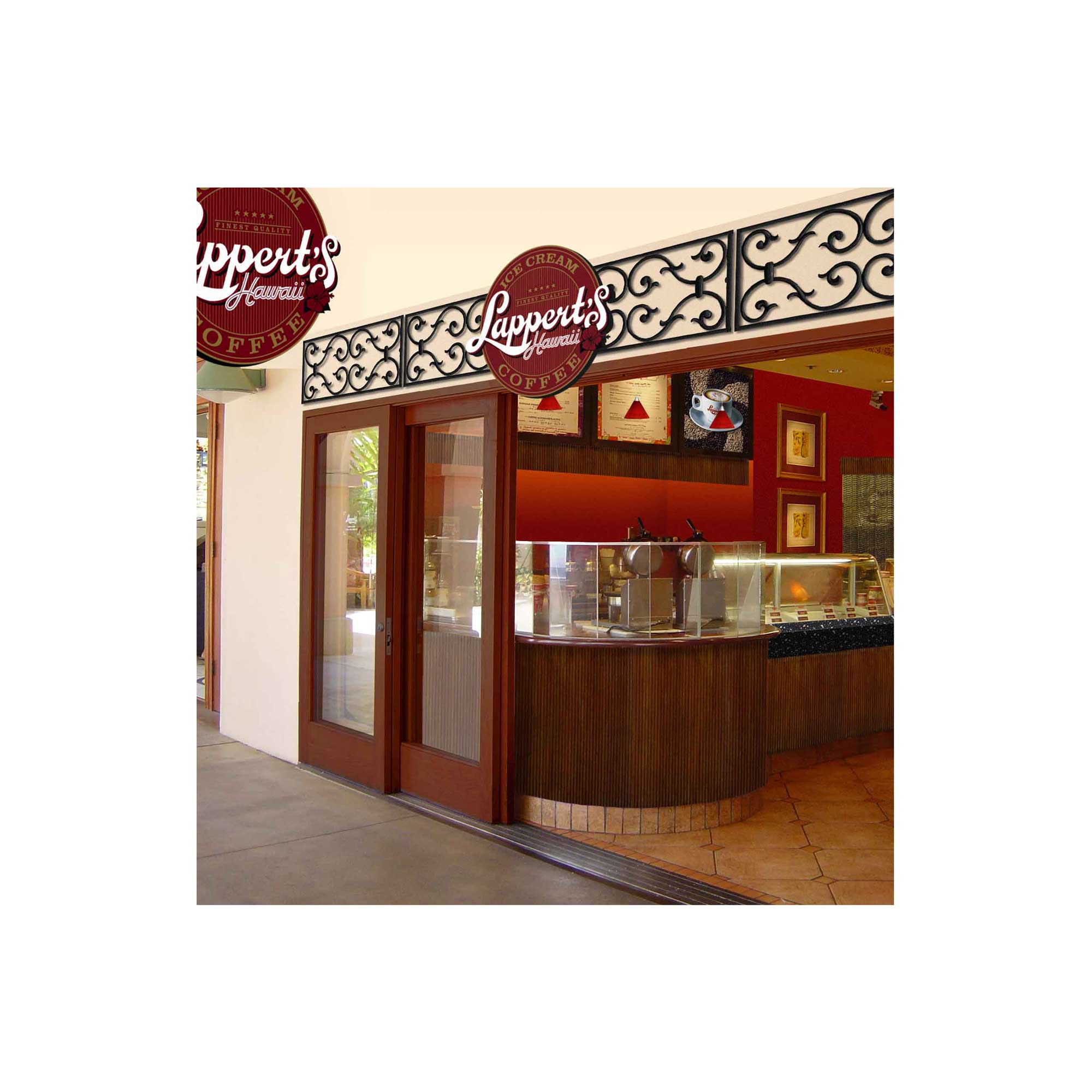 Lappert's Hawaii Store Design
Lappert's Hawaii asked us to re-design their Wailea, Maui storefront. This location had the largest budget and was our favorite end result.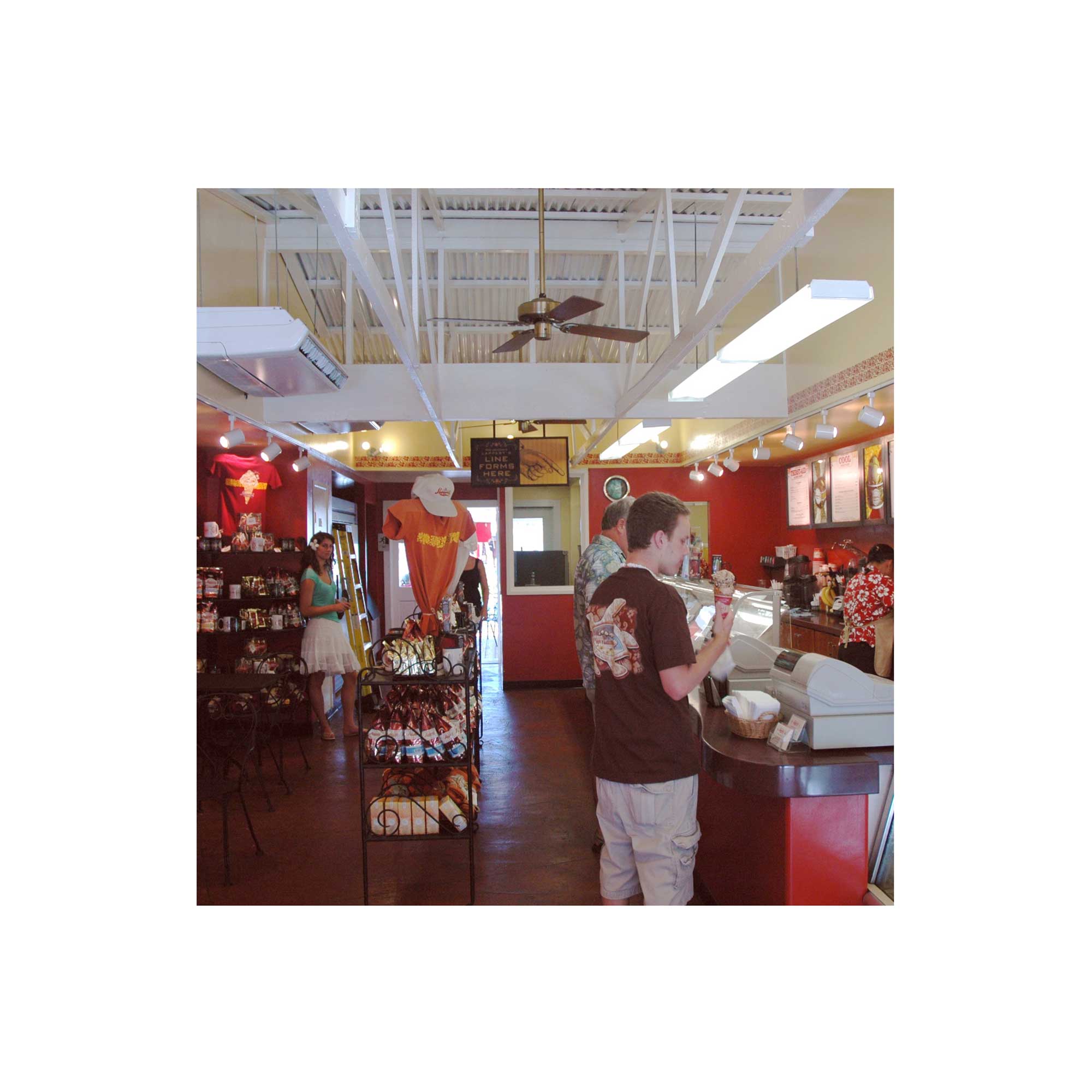 Lappert's Interior Design
This is the retail interior design of the Old Koloa Town location which has since been relocated to Kukuiula Village. Looking at the retail interior design project holistically, we were armed with a new brand strategy, a new logomark and coffee bag design that were the focal design points. The client turned us loose on her stores to invigorate the whole consumer experience with synergy through all the major touch points. We were able to give each store a facelift with new paint, chair rails, lighting and custom wrought iron display cases that all promoted the handmade quality of the incredible products on offer.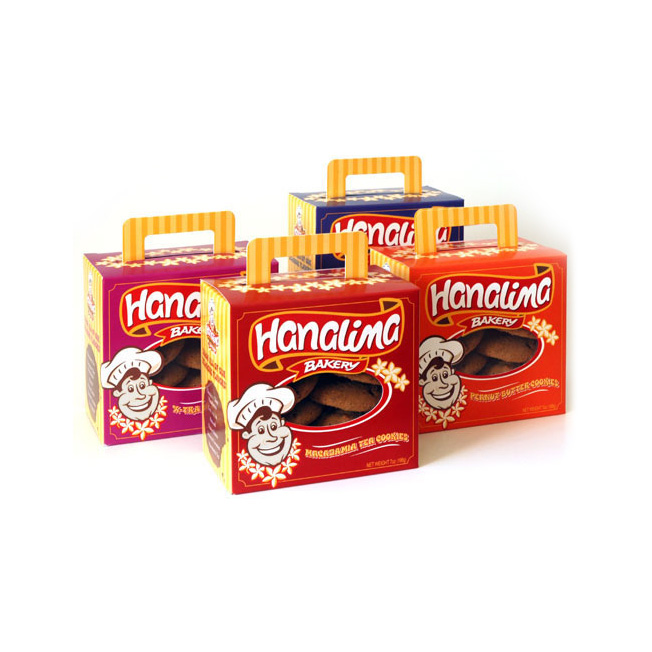 Hanalima Bakery Cookie Box Design
These 'gift ready' packages feature an integrated handle and cello window to show off the cookies. By using a color and title system, production costs of these cookie boxes have been kept down — and when grouped together on retail shelves they make a big impact for Hanalima Bakery.