Single Track
:: Mountain Bike Website Design & Advertising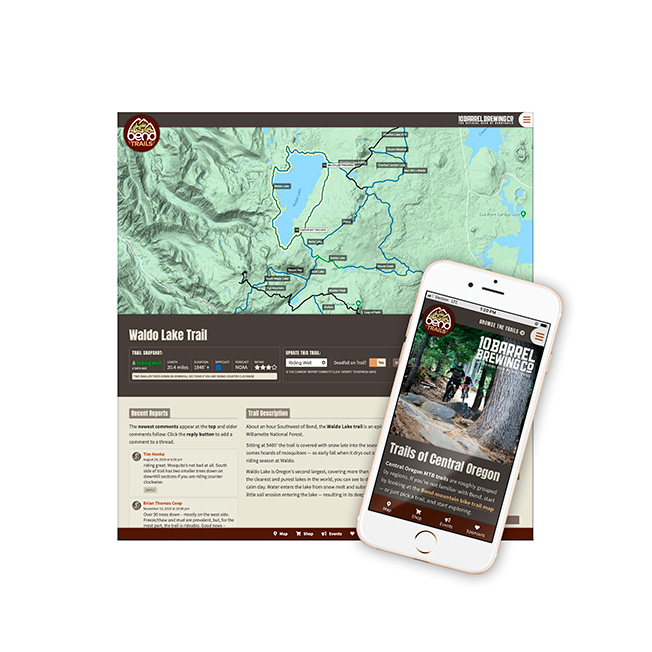 Bend Trails Website Design
Originally launched in late 2015, BendTrails.org is a comprehensive website about
mountain biking trails
in Central Oregon. In the summer of 2020 the site was completely rebuilt to be faster, more secure, and work even better on phones. Featuring over 800 miles of local trails with interactive GPS enabled maps, descriptions, photos, user discussions, and an online e-commerce shop with gear and apparel — its scale is truly massive.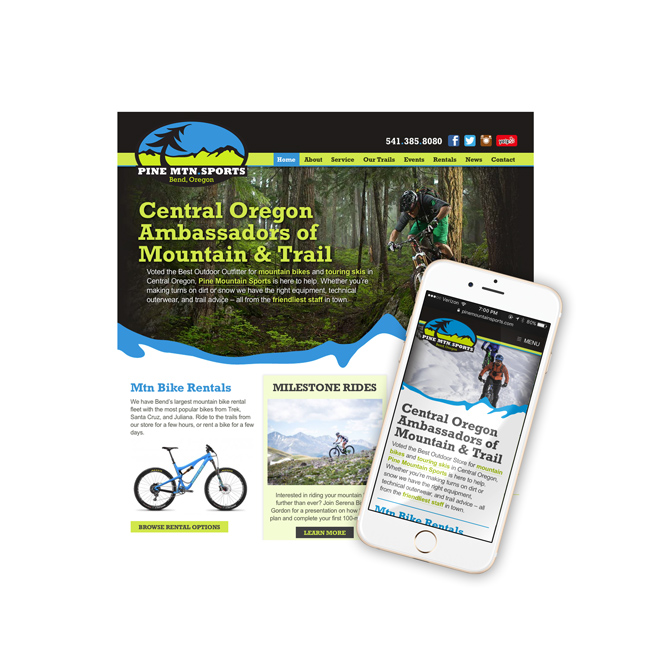 Pine Mountain Website
Pine Mountain Sports
called us when they needed to modernize and upgrade their website. Since they were already using WordPress, we were able to import 99% of their content into the new, totally custom, responsive, website theme we developed. This allowed us to launch the website in record time — before the 2016 summer rental season shifted into high gear.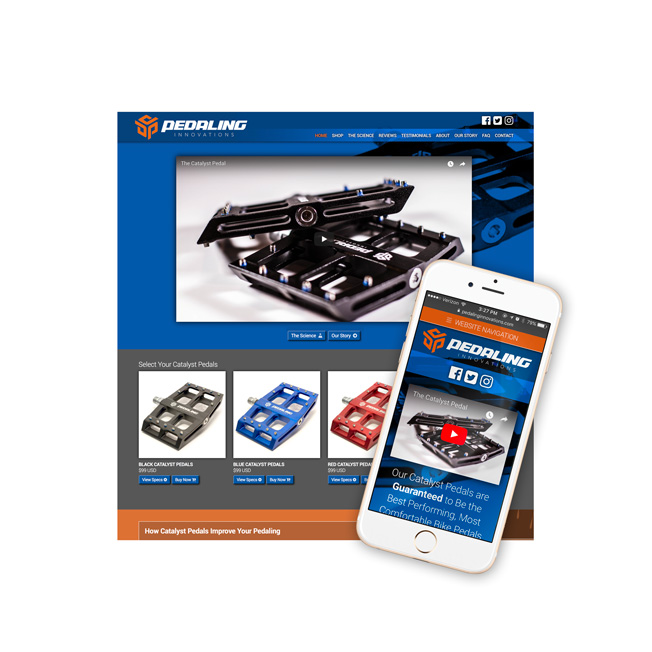 Pedaling Innovations Website Design
Like most new products with potential to shake up the market, Pedaling Innovations needed to move fast! We built this simple WordPress website theme for Pedaling Innovations to get them to the market quickly — and they are now enjoying very strong sales.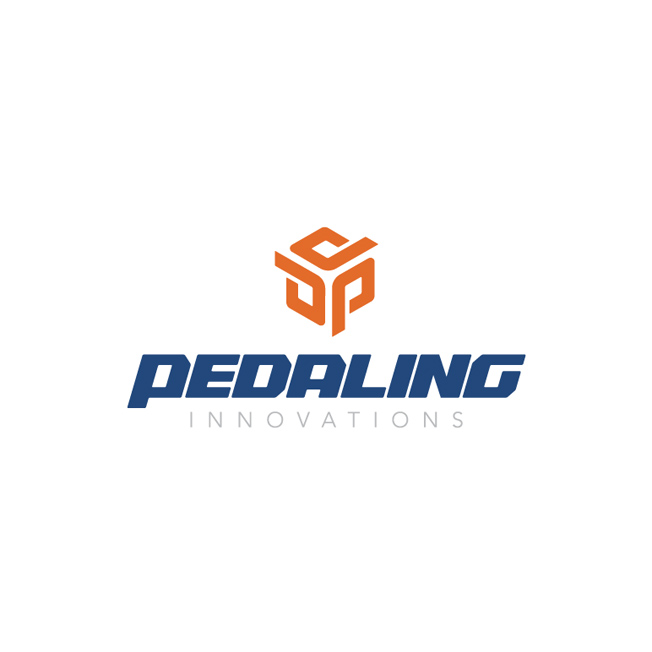 Pedaling Innovations Logomark
When our good friend James Wilson invented a unique new pedal design he called us to give him a hand with the design of an identity and logomark. The collaboration lead to a very successful new product launch and Pedaling Innovations is literally off to the races.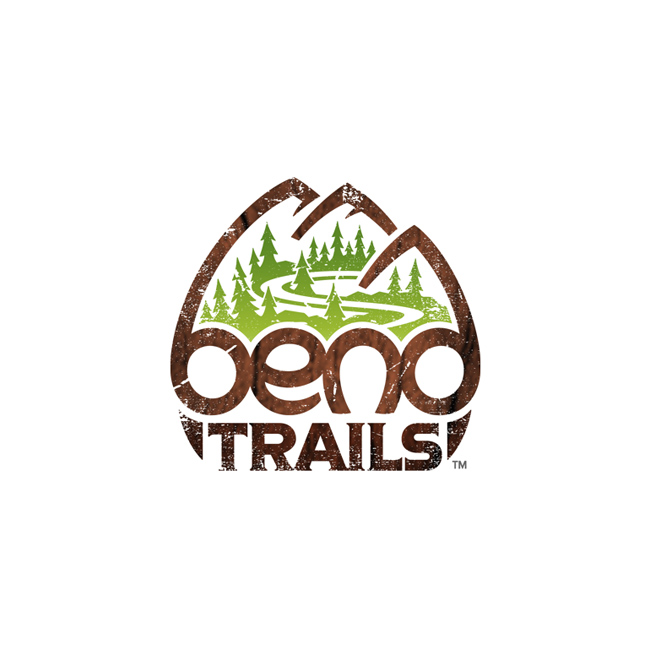 Bend Trails Logo Design
This logo was concepted and designed by our BendTrails partner: Joe Myers of
Sketchbook Inc.
Check out Joe's website for some amazing 3D design and animation examples.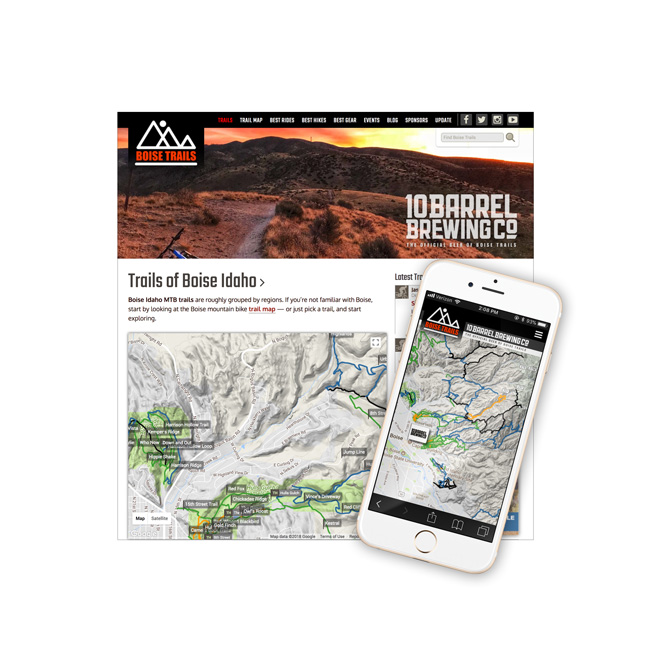 Boise Trails Website Design
In 2018, with support from
10 Barrel Brewing Co
, we partnered with
BendTrails
and some dedicated riders in Boise to create
BoiseTrails.com
. This new website includes detailed trail profiles, up-to-date trail conditions, and rich media content and caters to mountain bikers, hikers, trail runners and other users. BoiseTrails.com helps users learn more about Boise's incredible trail system: explore trails, plan new routes, watch videos of trails you haven't tried, and get current trail condition reports crowd-sourced from other users.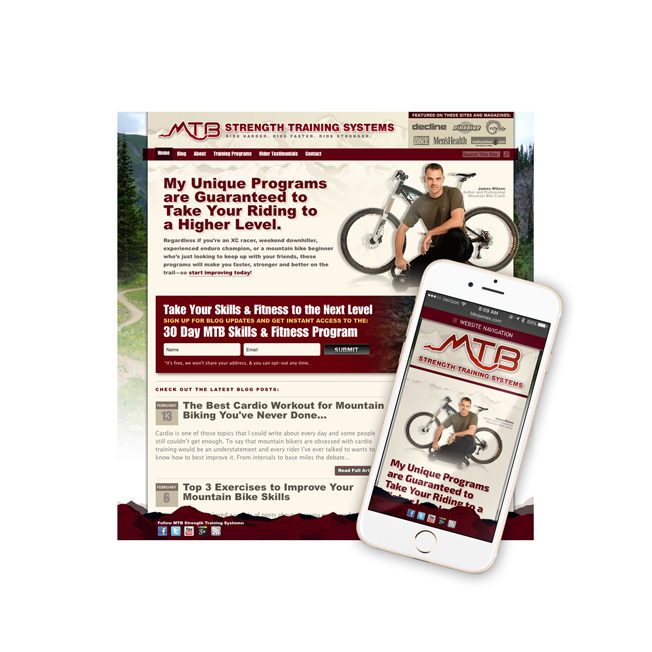 BikeJames.com Website Development
James Wilson of MTB Strength Training Systems hired us to update and upgrade his Wordpress blog design in 2010—the goal was to make the site easier to navigate and manage, as well as drive more traffic to become customers instead of just web visitors. The project was a huge success and currently serves thousands of page views per day.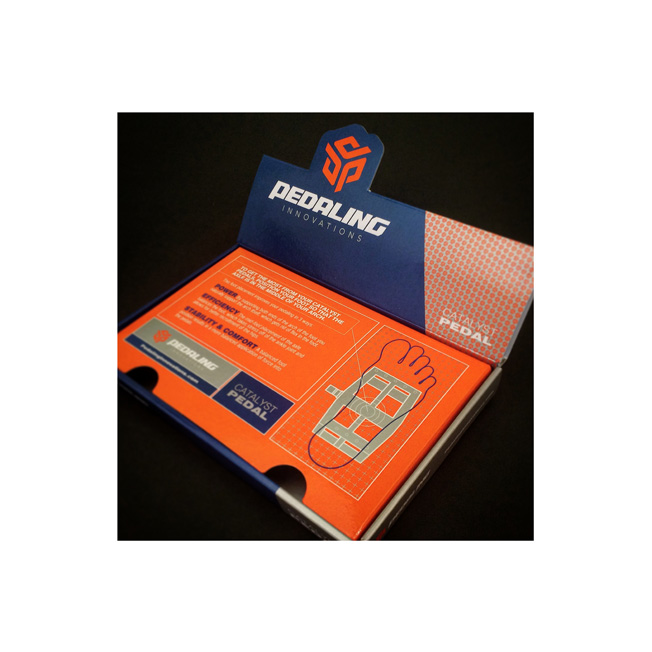 Pedaling Innovations Retail Packaging
This box design needed to achieve three big goals: to make a brand statement and illustrate how the unique shape of the Catalyst Pedal improves performance; to act as a point-of-purchase display on bike shop shelves; and, protect the pedals from damage during shipping. Printed with two solid colors plus a metallic ink and varnish coat this package really stands out.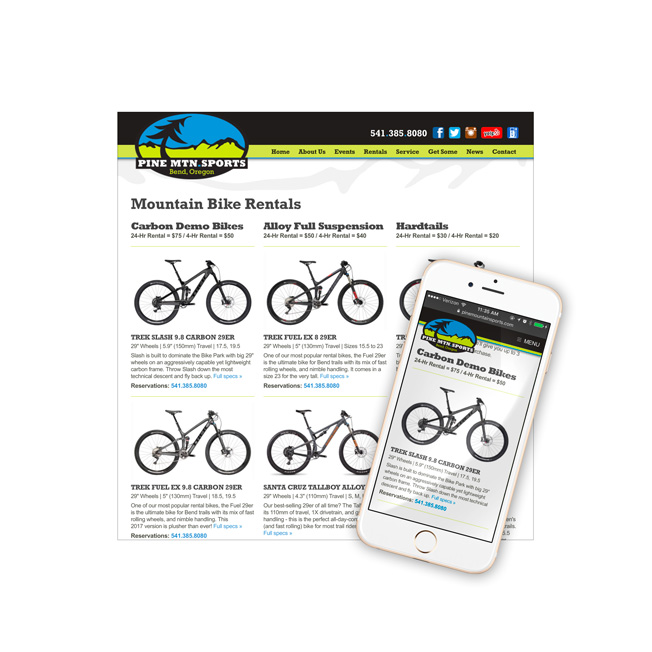 Pine Mountain Rentals Page
Pine Mountain Sports can easily update their
mountain bike rental
inventory using a simple admin interface. Because visitors rarely know exactly which bike they should select, the website drives them to call the shop where they can get some friend assistance. After-hours the phone number automatically become a reservation form so late-night shoppers can still get started on the process.