Pine Mountain Sports
:: Mountain Bike Website Design
Pine Mountain Sports is an awesome Bend, Oregon bike shop. They bring together great retail design, super friendly and professional staff, and lots of high-end inventory — pretty much exactly what you need from a local bike shop. We discovered them when we first came to Bend five years ago and they hooked us up with sweet rental bikes. Since then we've bought several new mountain bikes from Dan and his crew.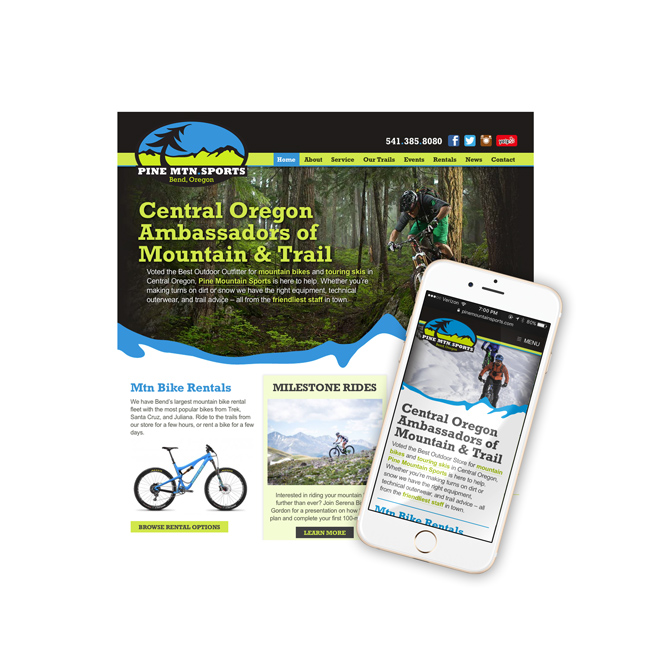 Pine Mountain Website
Pine Mountain Sports called us when they needed to modernize and upgrade their website. Since they were already using WordPress, we were able to import 99% of their content into the new, totally custom, responsive, website theme we developed. This allowed us to launch the website in record time — before the 2016 summer rental season shifted into high gear.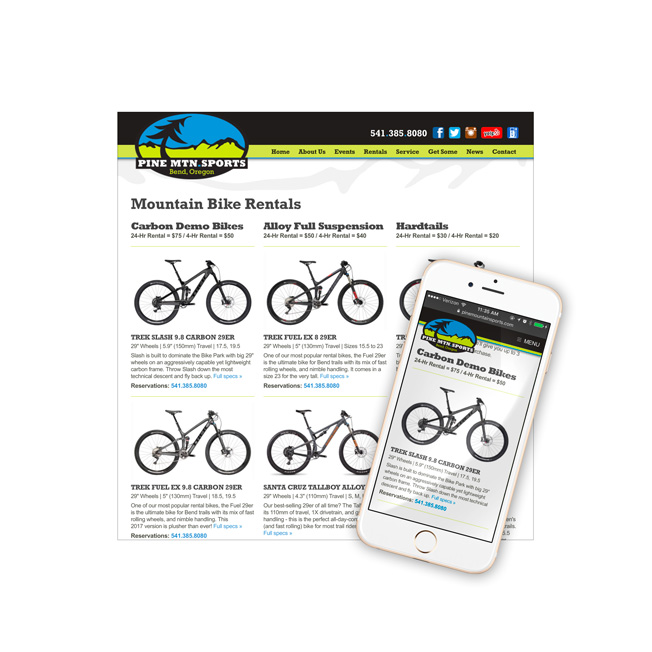 Pine Mountain Rentals Page
Pine Mountain Sports can easily update their
mountain bike rental
inventory using a simple admin interface. Because visitors rarely know exactly which bike they should select, the website drives them to call the shop where they can get some friend assistance. After-hours the phone number automatically become a reservation form so late-night shoppers can still get started on the process.