Restaurant Clients
:: Restaurant & Café Marketing
Marketing for restaurants and cafés might be some of our favorite projects. We're often deeply involved with these dining-clients and we create logos, print advertising, websites, signage and interior design solutions which attract and resonate with customers.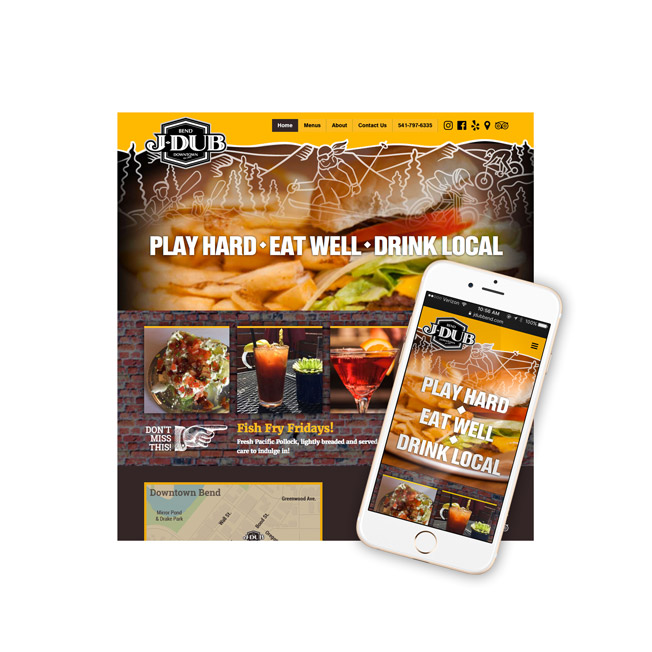 J-DUB Restaurant Website Design
J-DUB is a casual and fun restaurant in Downtown Bend, Oregon. With hearty burgers and stacked sandwiches, plus, crispy-fresh salads that won't weigh you down — it's a great spot to beat back the hunger after a hard day on the mountain!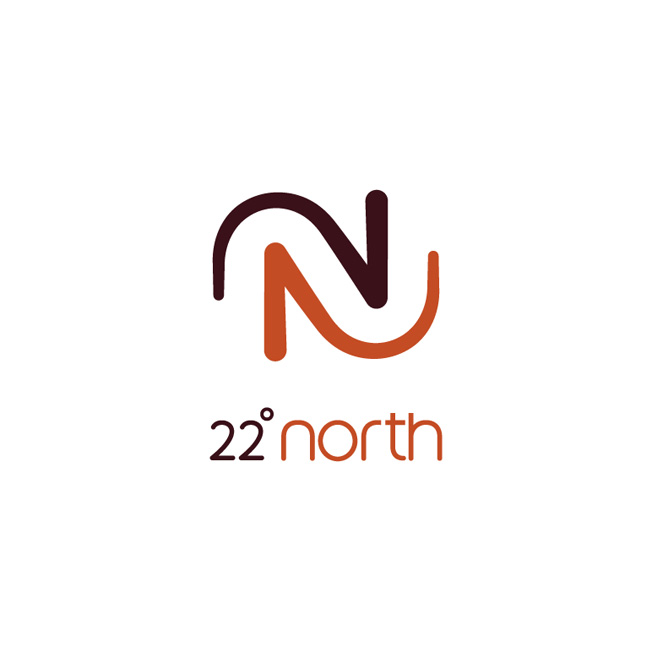 22° North Logo Design
Before transforming into 22ºNorth, Gaylord's at Kilohana was known as the expensive restaurant to go to only for your special occasions. The owners came to us knowing that they wanted to make a change, but weren't sure how to go about it. We worked with them to rebrand and reopen as 22º North. This logo design won a 2010 Honolulu Advertising Federation "Pele" Award.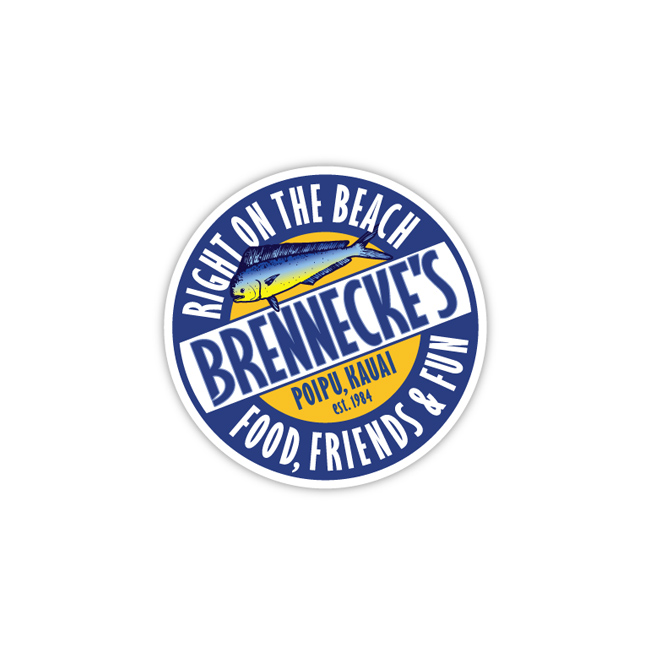 Brennecke's Logo Design
The client had been using the fish in the logomark for over 20 years and asked that we please incorporate it into the new logomark, so we accommodated his request. Appropriately designed also as a drink coaster, Brennecke's serves a mean mai tai.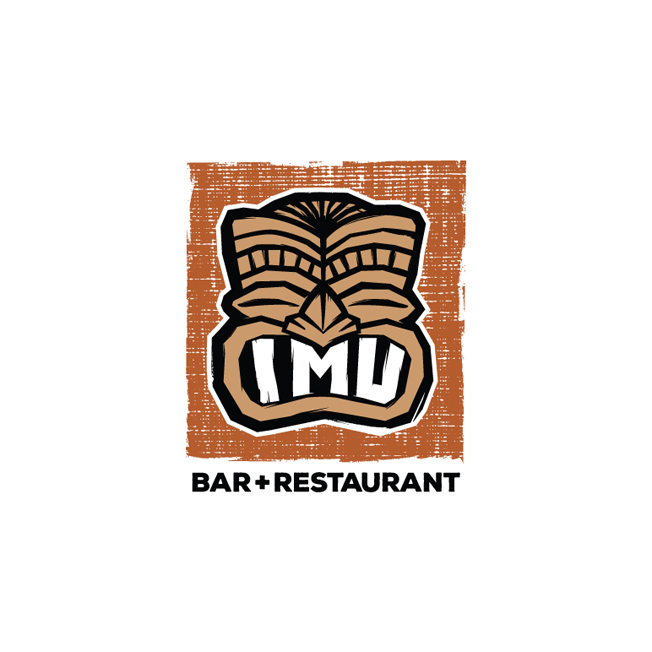 Imu Bar & Restaurant Logo
We had delivered a successful logomark for their other restaurant, Anuenue Cafe, and the owners came back to us to assist with another logomark when they decided to open a seconds restaurant on Kauai - The Imu Bar + Restaurant.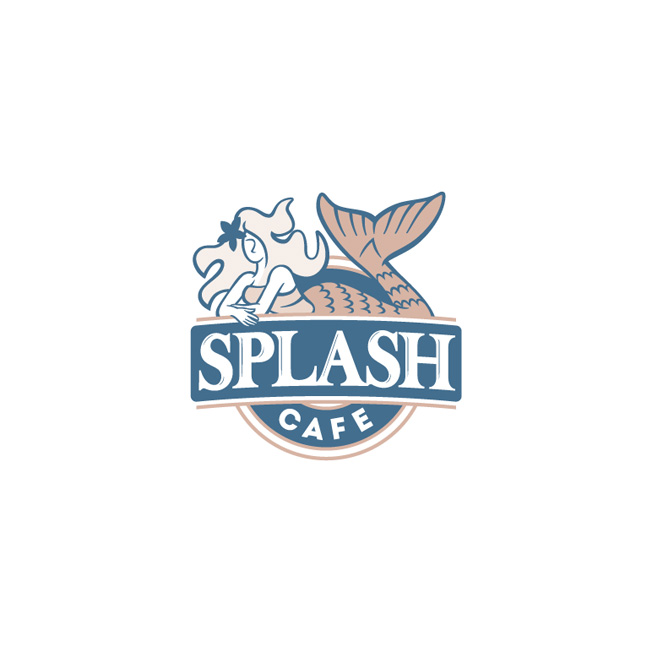 Splash Café Logo Design
We first helped this unique Kauai cafe to refine their product focus (crepes and coffee) and then we created this logo design around the mermaid concept that our client wanted to build the brand identity upon.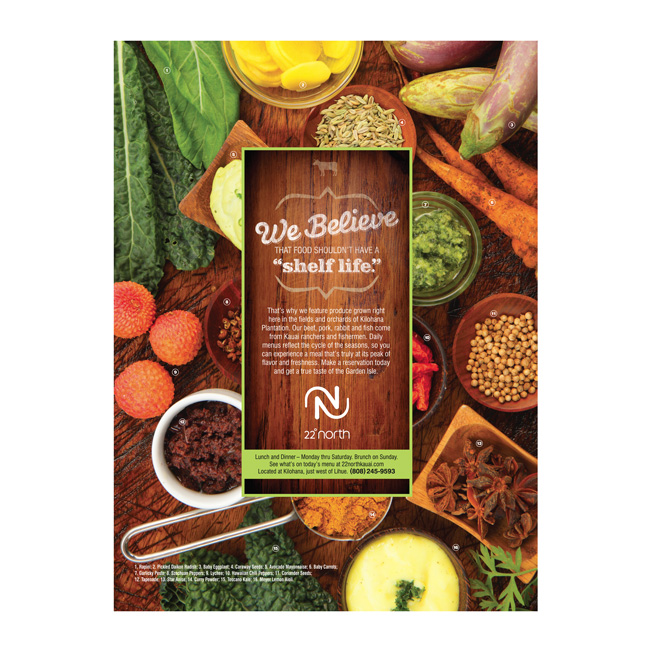 22° North Print Advertising
This full page ad was designed to bring the freshness of 22° North's "farm-to-table" concept to life and was awarded the 2010 Honolulu Advertising Federation "Silver" Award.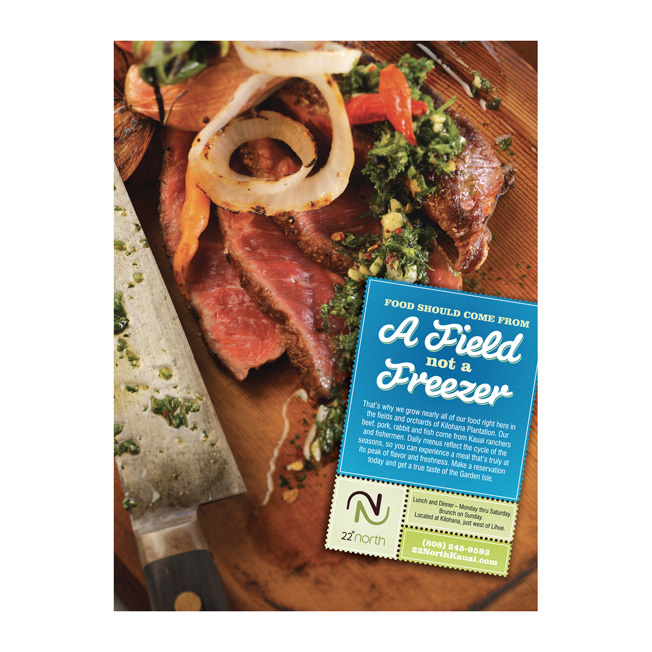 22° North Restaurant Advertising
This is the second full page ad in the series which ran in Kauai's Menu Magazine. This ad showcases the quality of the food, and leaves your mouth watering.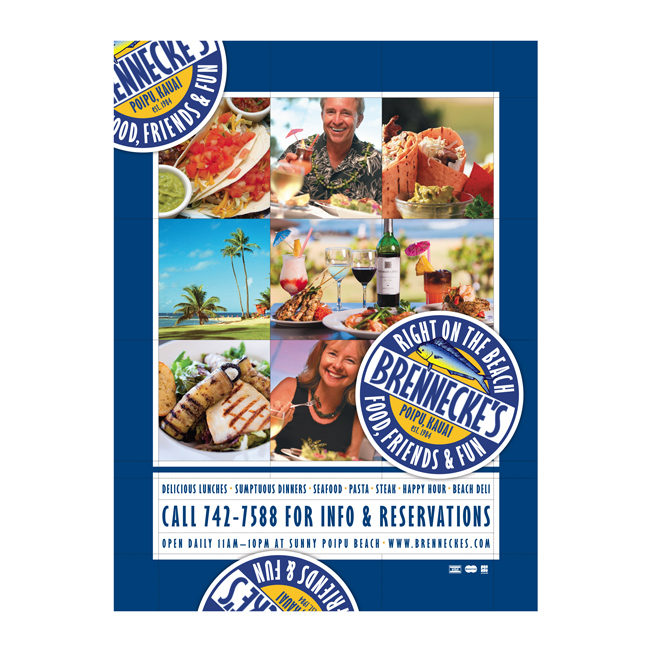 Brennecke's Full Page Advertising
This playful print ad included a full day photo shoot to secure both people and interior/exterior restaurant shots that would showcase their fun and festive attitude. The final deliverable was four full page ads submitted to various publications, and all photos provided to client on disk and uploaded to his "Private Client Intranet."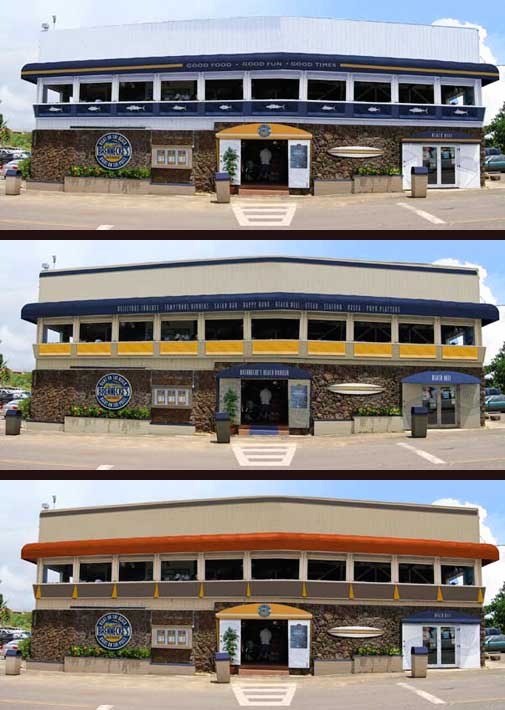 Brennecke's Exterior Design
"Right on the Beach, Right on the Price." And so they are. When they were looking to update the facade of their building, they called us. Shown here are the three concepts that we presented for their consideration. We didn't get to oversee the final implementation of the facelift, but it did closely resemble the top Photoshop concept.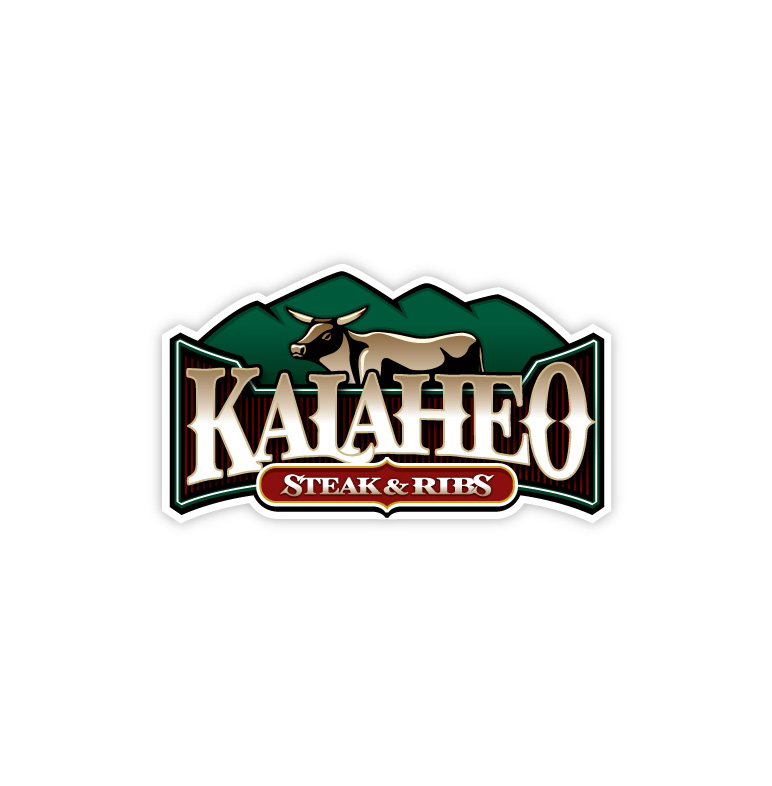 Kalaheo Steak & Ribs Logo
Our good friends Caroline and Ernie opened up this fabulous new neighborhood steakhouse just around the corner from our office. This is the logo we designed for them based on their input of what they wanted the logo to represent.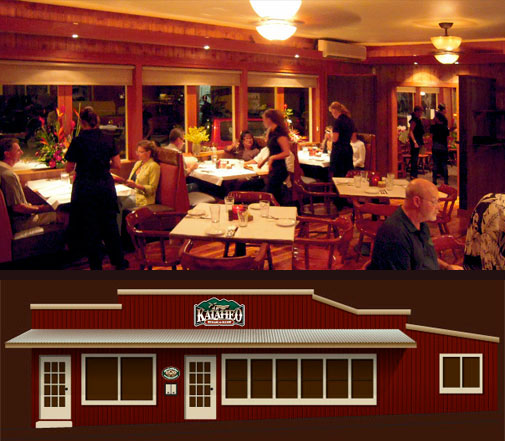 Kalaheo Steakhouse Interior and Exterior Design
Reinventing a Kalaheo landmark had its challenges. People don't like change. They want things like they were. But the dark, rundown space needed some new life. Thankfully the new owners embraced the concepts we presented, and today Kalaheo Steak & Ribs is a hub of local life that embraces the past yet has confidently strode into the present.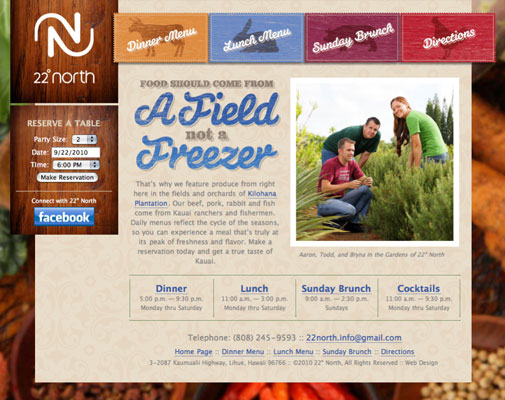 22° North Website Design
This happens to be one of the smallest and least interactive web sites that we have created, but fun and sassy just the same. The food is fabulous, and the setting, well, you'll just have to experience for yourself. It's like taking a step back in time to Hawaii's plantation era.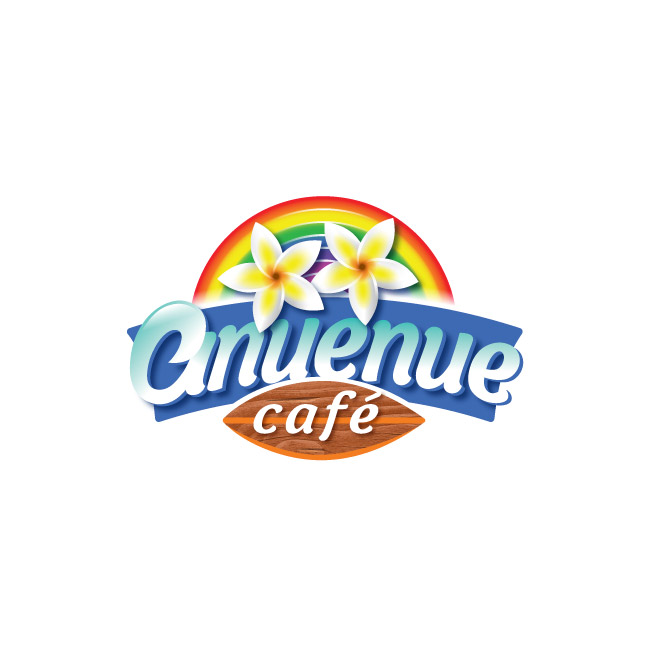 Anuenue Café Logo Design
Anuenue means 'rainbow' in the Hawaiian language and it's a fitting name for this cute café located in Poipu Beach on the Island of Kauai. They're famous for fresh and healthy breakfast and lunch options like Macadamia Nut French Toast, Acai Bowls, and of course the Fricken Chicken Sando.