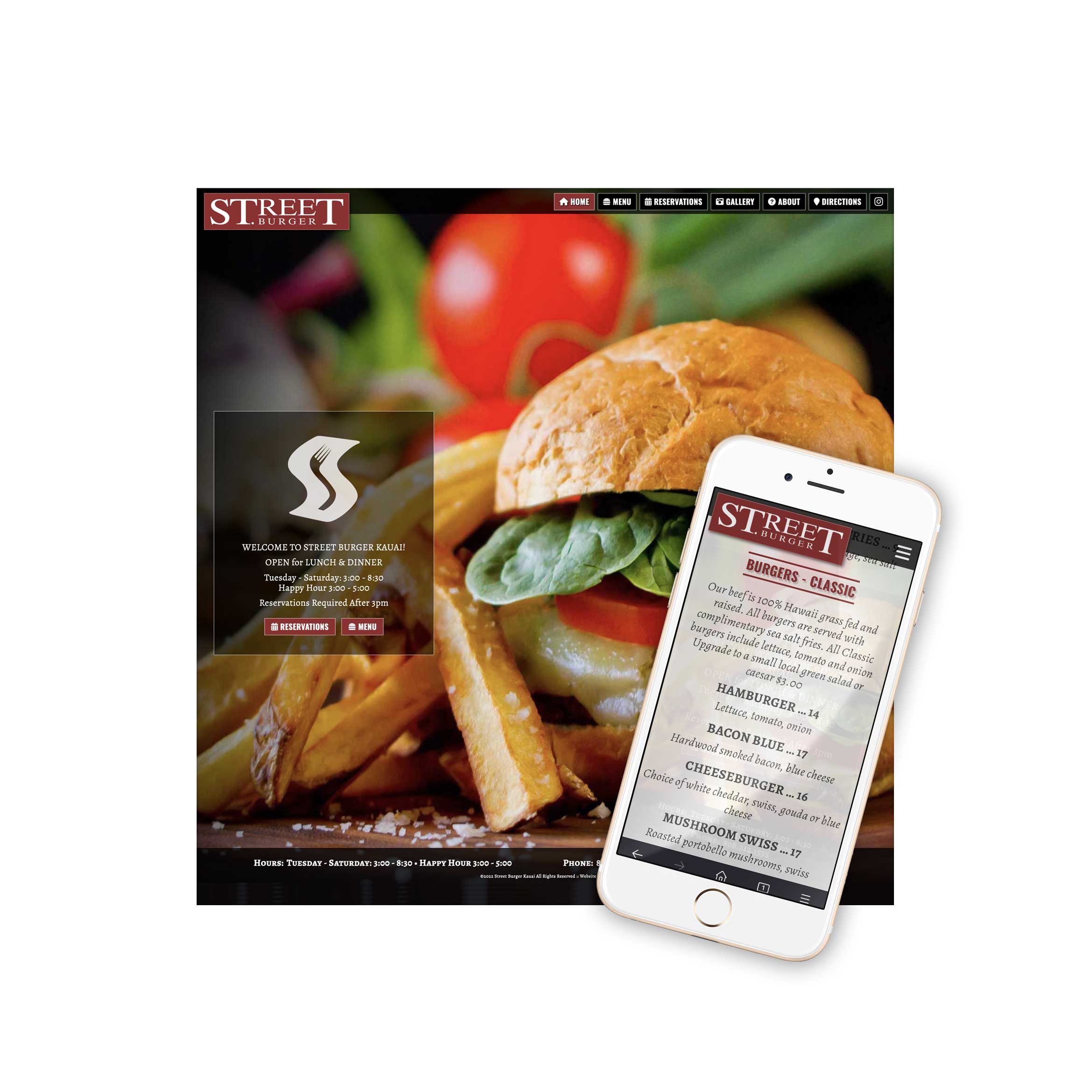 Street Burger Kauai Website Design
Street Burger Kauai is an upscale micro-pub that focuses on fresh, local products to deliver a purely local experience. With unique island-inspired burgers, sides, salads, and deserts, SBK was recently listed first on INSIDER's "10 of the best place to eat on Kauai".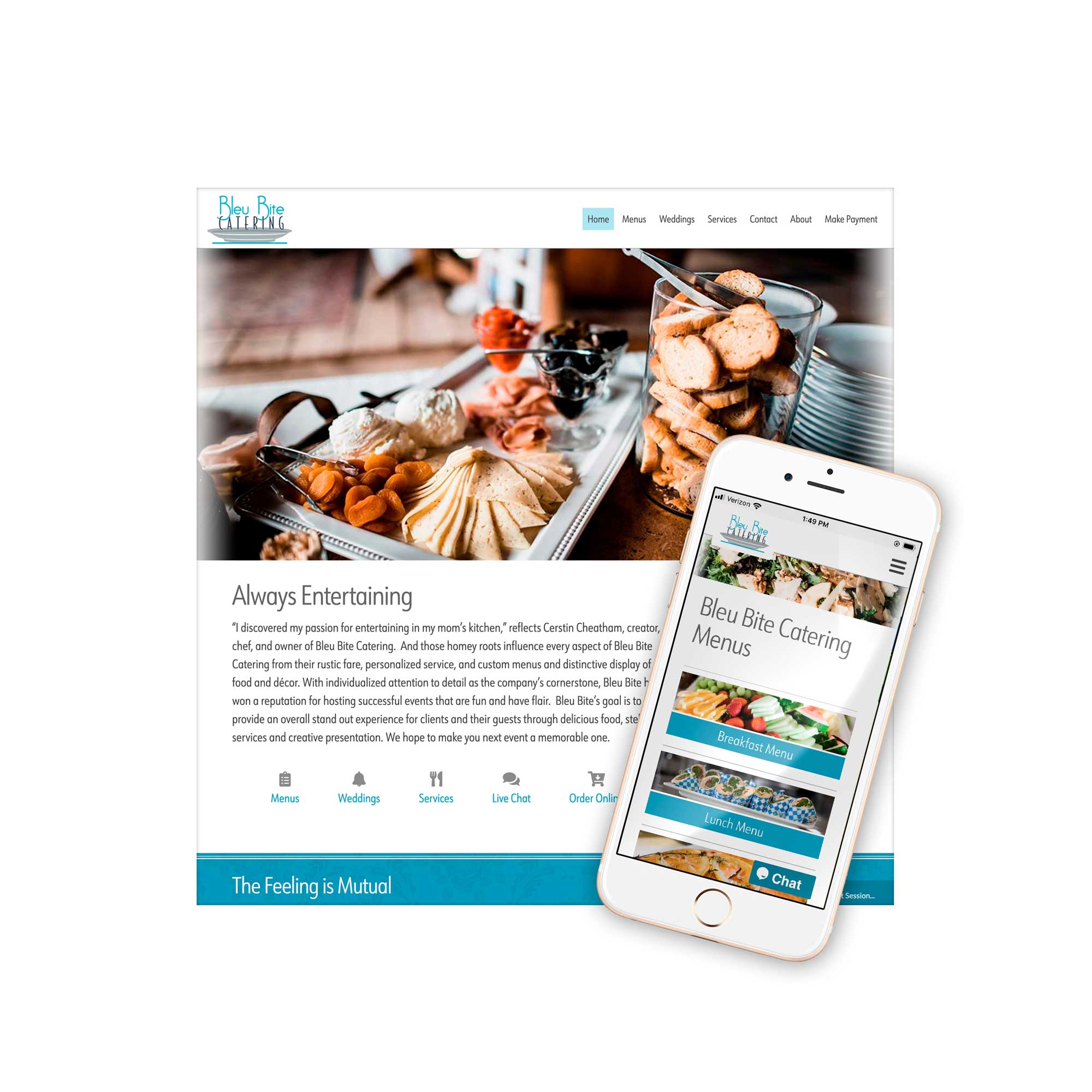 Bleu Bite Catering Website
Bleu Bite is an award-winning Bend, Oregon
catering company
which specializes in corporate events, family gatherings, and weddings.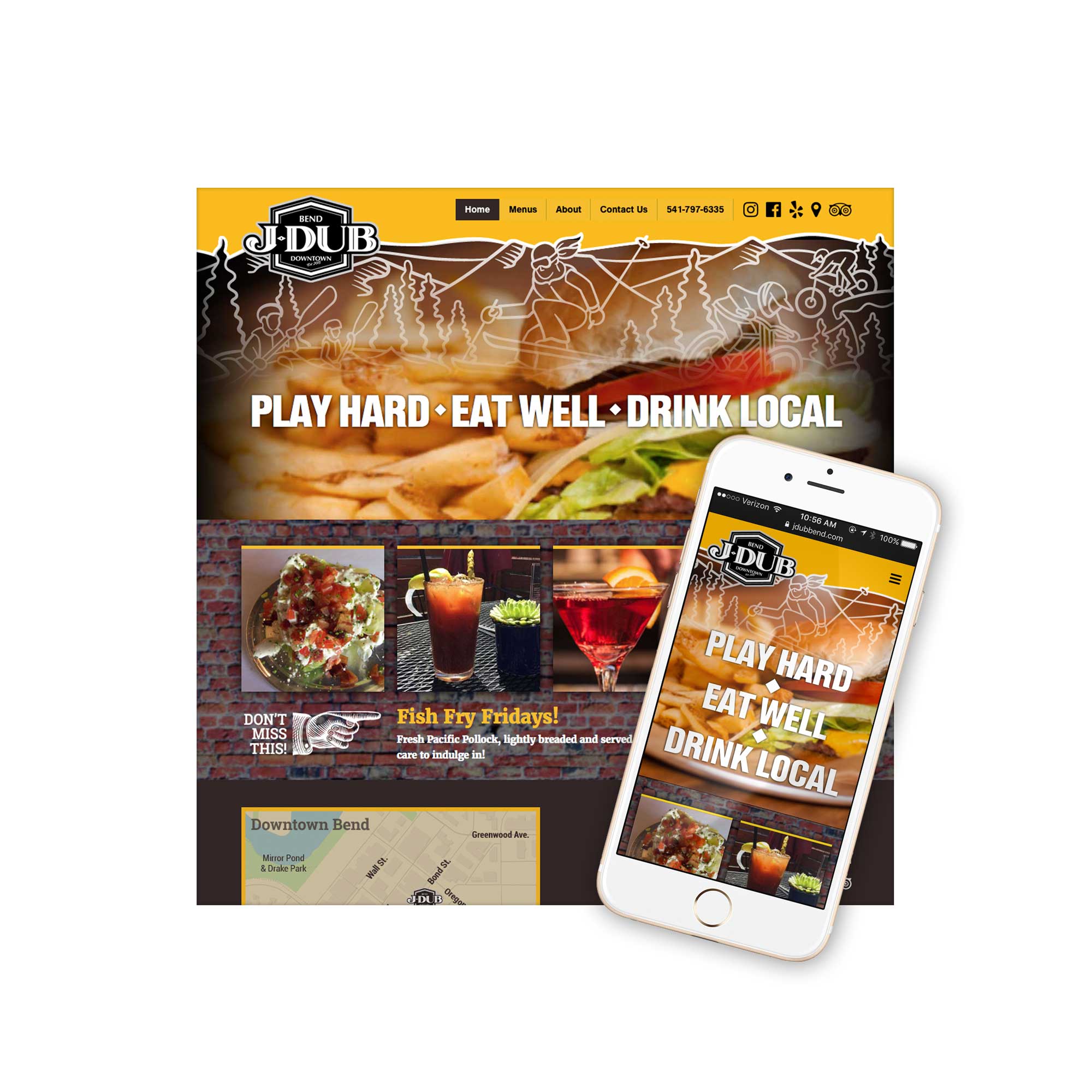 J-DUB Restaurant Website Design
J-DUB is a casual and fun
restaurant
in Downtown Bend, Oregon. With hearty burgers and stacked sandwiches, plus, crispy-fresh salads that won't weigh you down — it's a great spot to beat back the hunger after a hard day on the mountain!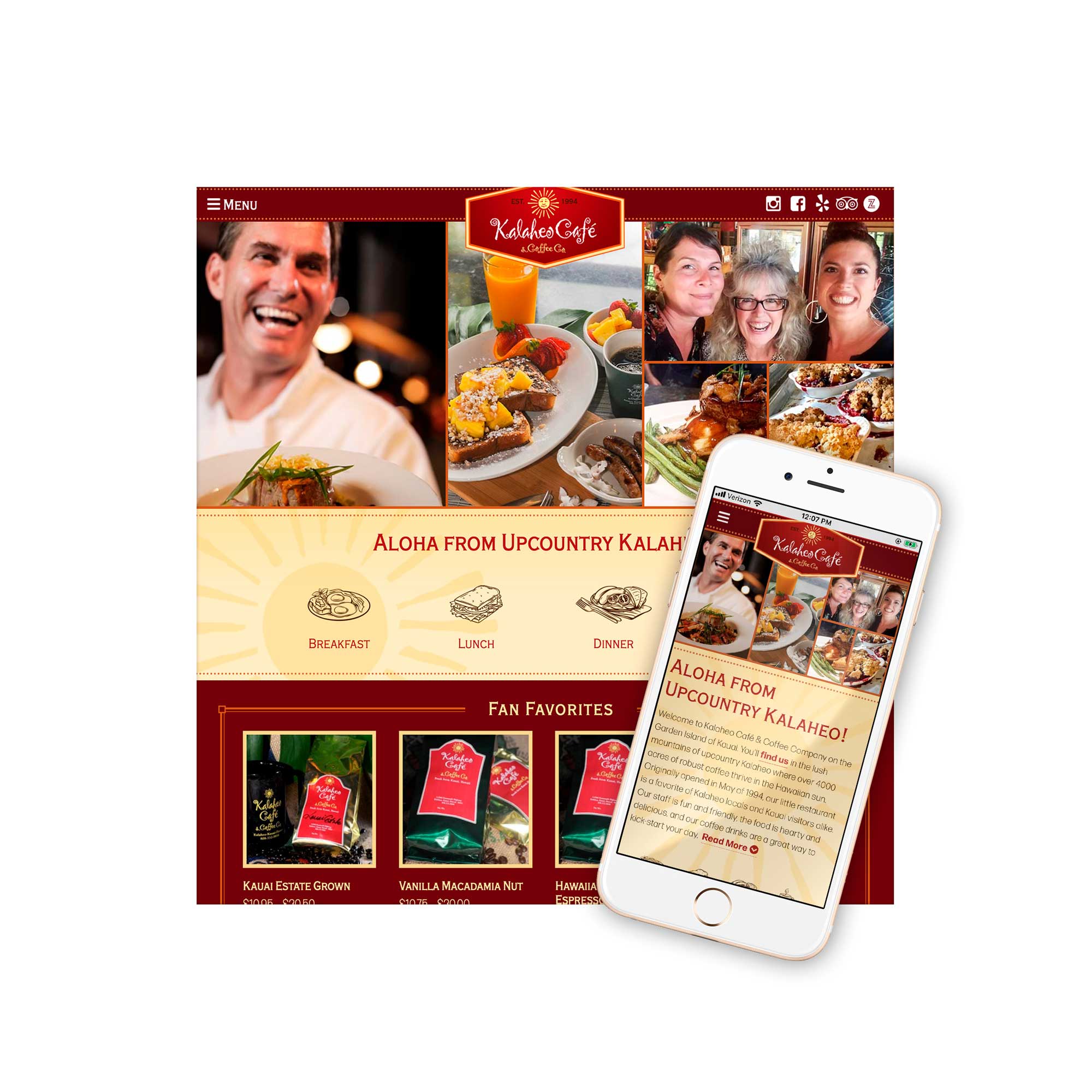 Kalaheo Café Website Design
Originally launched in early 2012 and refreshed in 2019, this Kauai restaurant website includes e-commerce functionality that allows visitors to shop for Kauai, Kona and Hawaiian coffees. Built on the WordPress platform, the site is easy to maintain and administer by the client — and all credit card transactions happen seamlessly and securely. The design is fresh and delicious, just like the great food at
Kalaheo Café & Coffee Co.!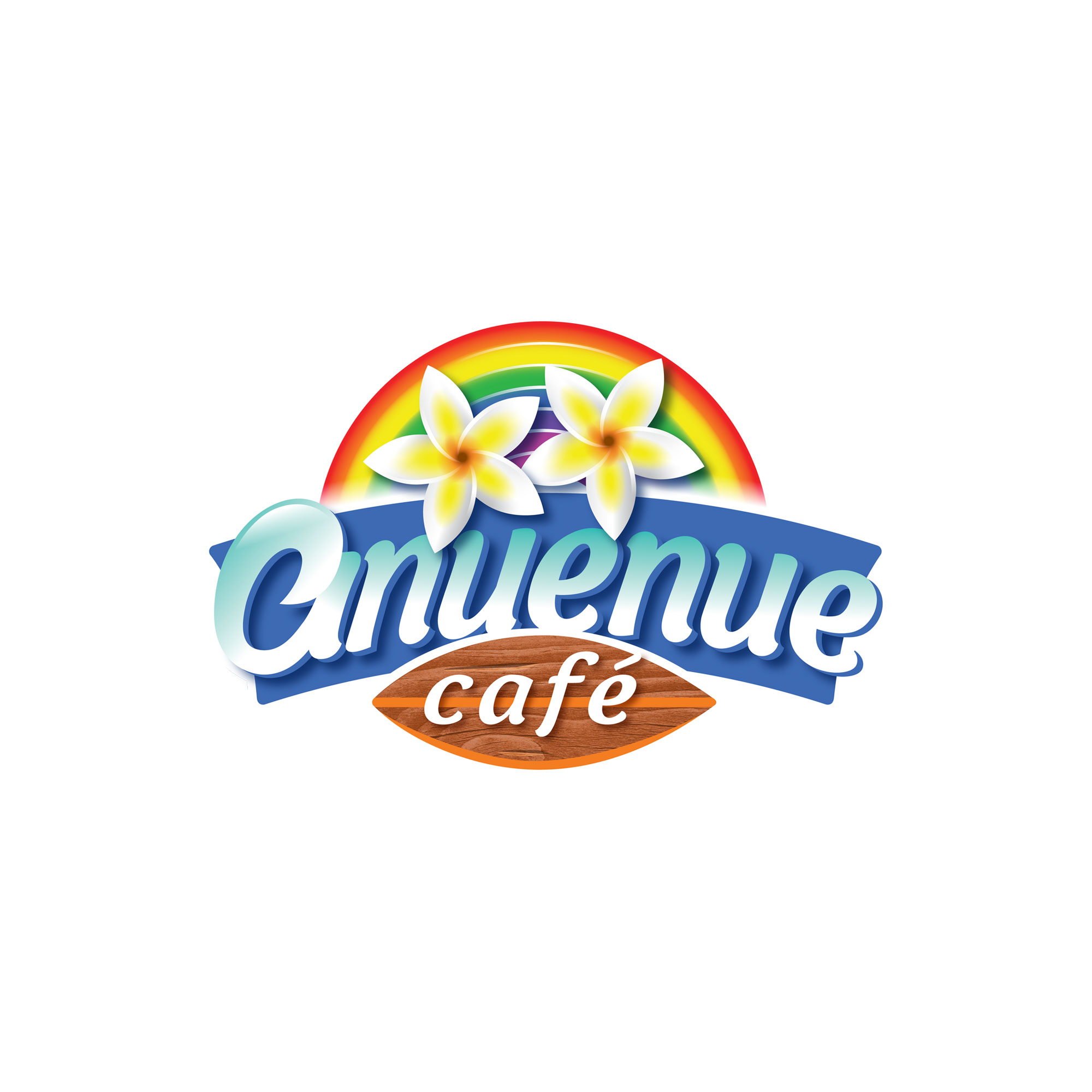 Anuenue Café Logo Design
Anuenue means 'rainbow' in the Hawaiian language and it's a fitting name for this cute café located in Poipu Beach on the Island of Kauai. They're famous for fresh and healthy breakfast and lunch options like Macadamia Nut French Toast, Acai Bowls, and of course the Fricken Chicken Sando.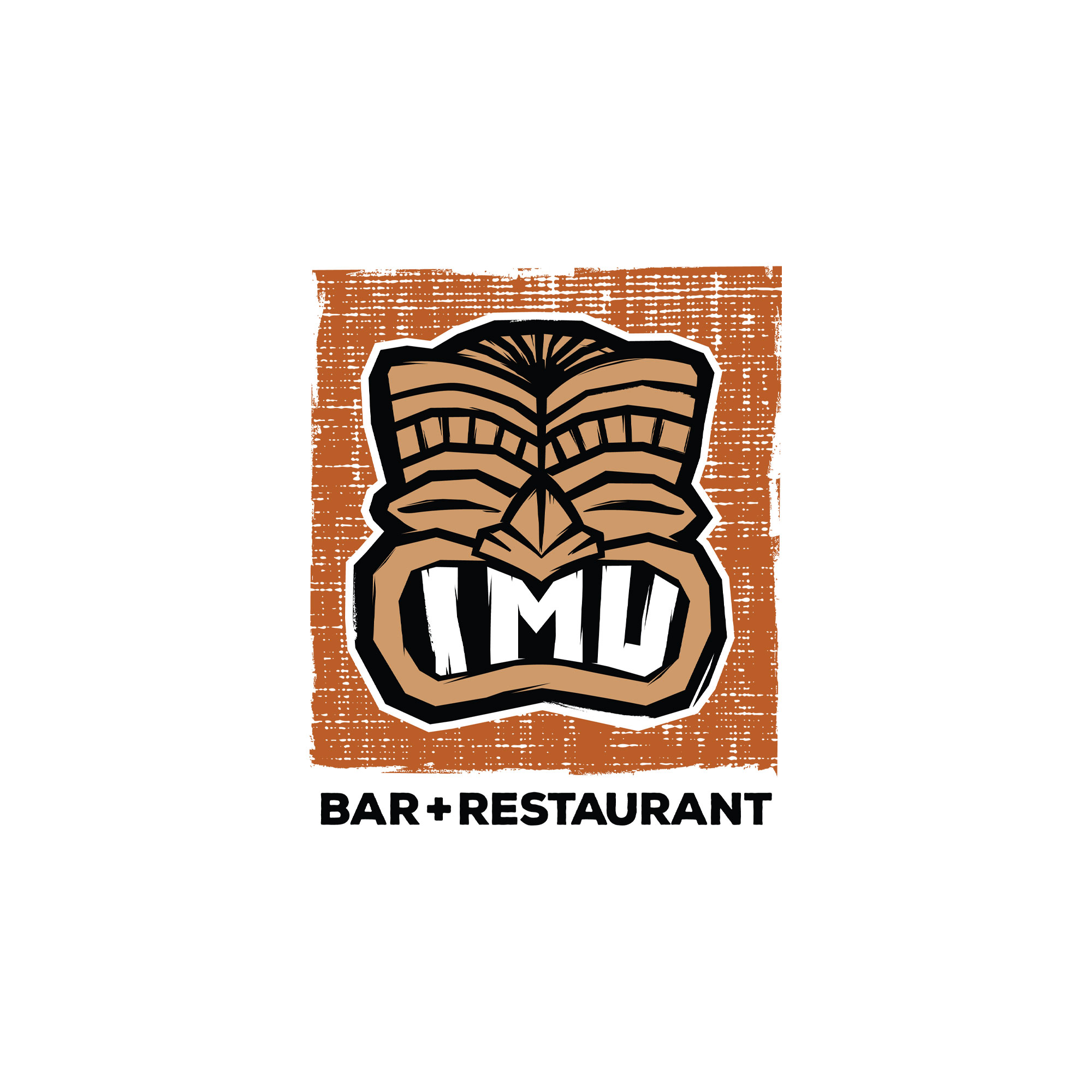 Imu Bar & Restaurant Logo Design
We had delivered a successful logomark for their other restaurant, Anuenue Cafe, and the owners came back to us to assist with another logomark when they decided to open a seconds restaurant on Kauai - The Imu Bar + Restaurant.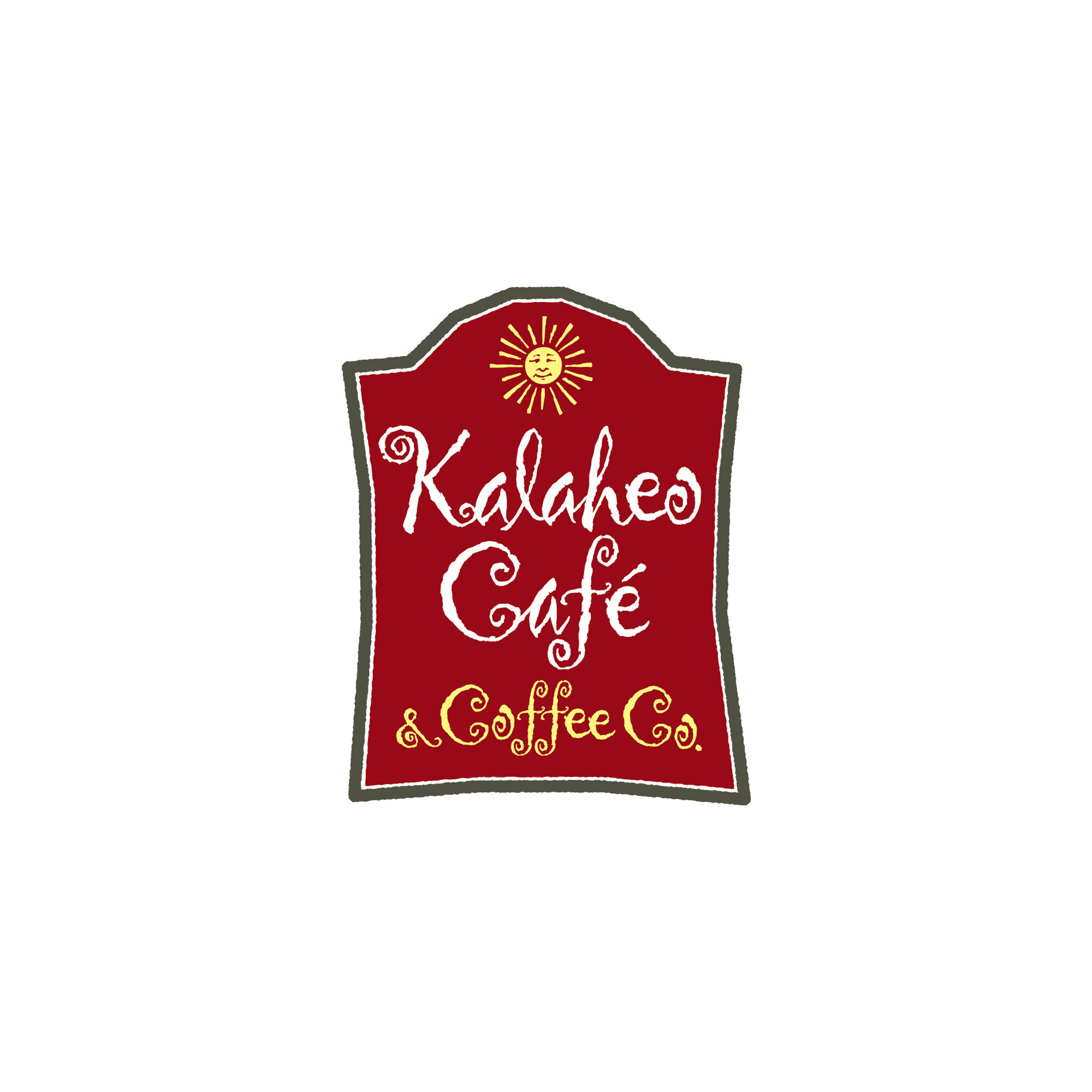 Kalaheo Cafe Logo Design
Just down the street from our office when we lived on Kauai, Kalaheo Cafe & Coffee Company is a local hangout in beautiful upcountry Kalaheo, Kauai. Serving an awesome breakfast and lunch menu — we frequent it regularly when we return to Kauai. When they relocated "up" the street in their new building, they made a shift in their name to focus more on the food and less on the coffee aspect, and needed a new logomark, brochure, print and radio ads. They came to the right place. All were accomplished in a short period of time, and also to meet their resource allocations.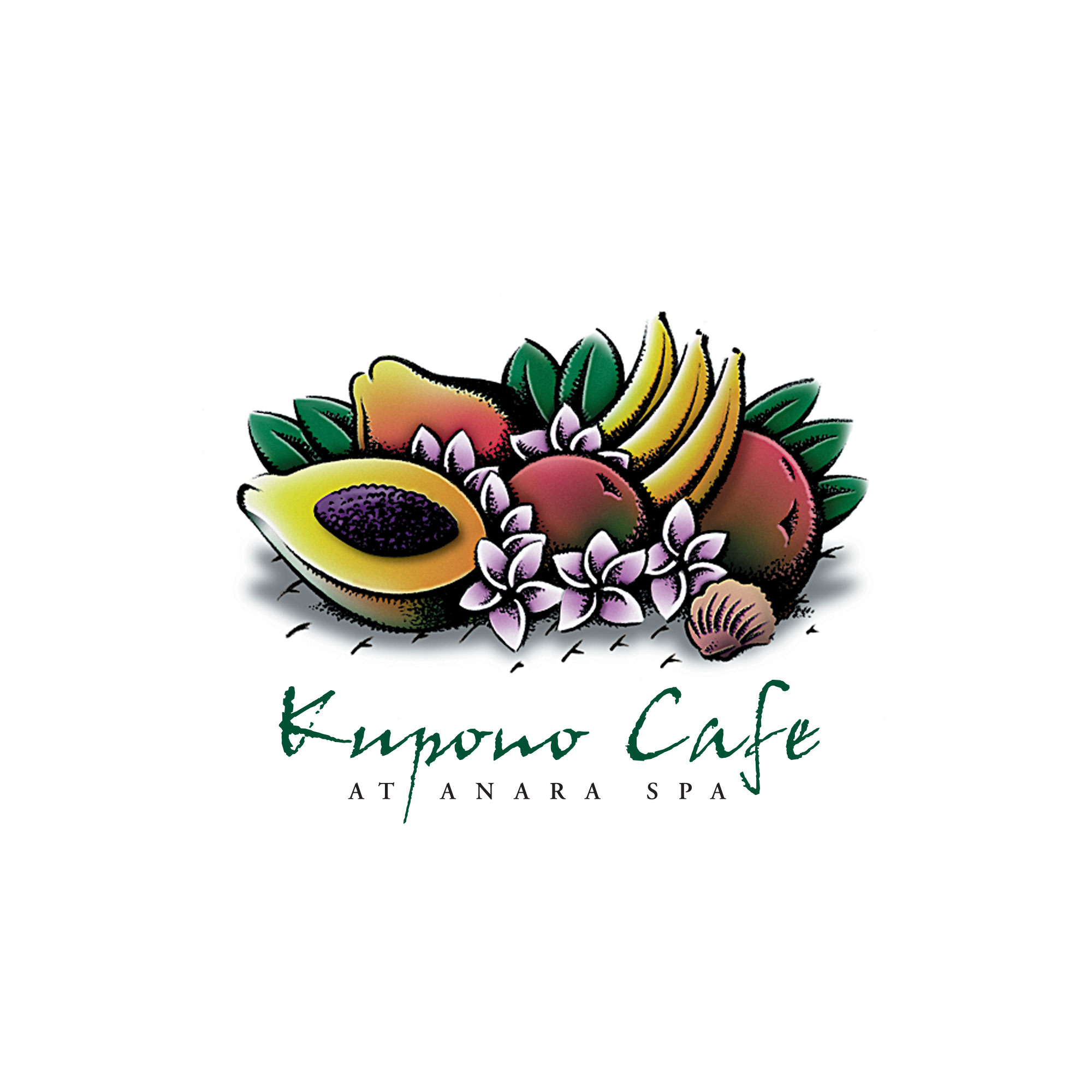 Kupono Café Logo Design
This logomark was actually illustrated the old fashioned way, then digitized and enhanced. Our illustrator used this specific style because it best fit the client's brand. One unexpected result was that the Executive Chef liked it so much, he had it embroidered on his chef's coat.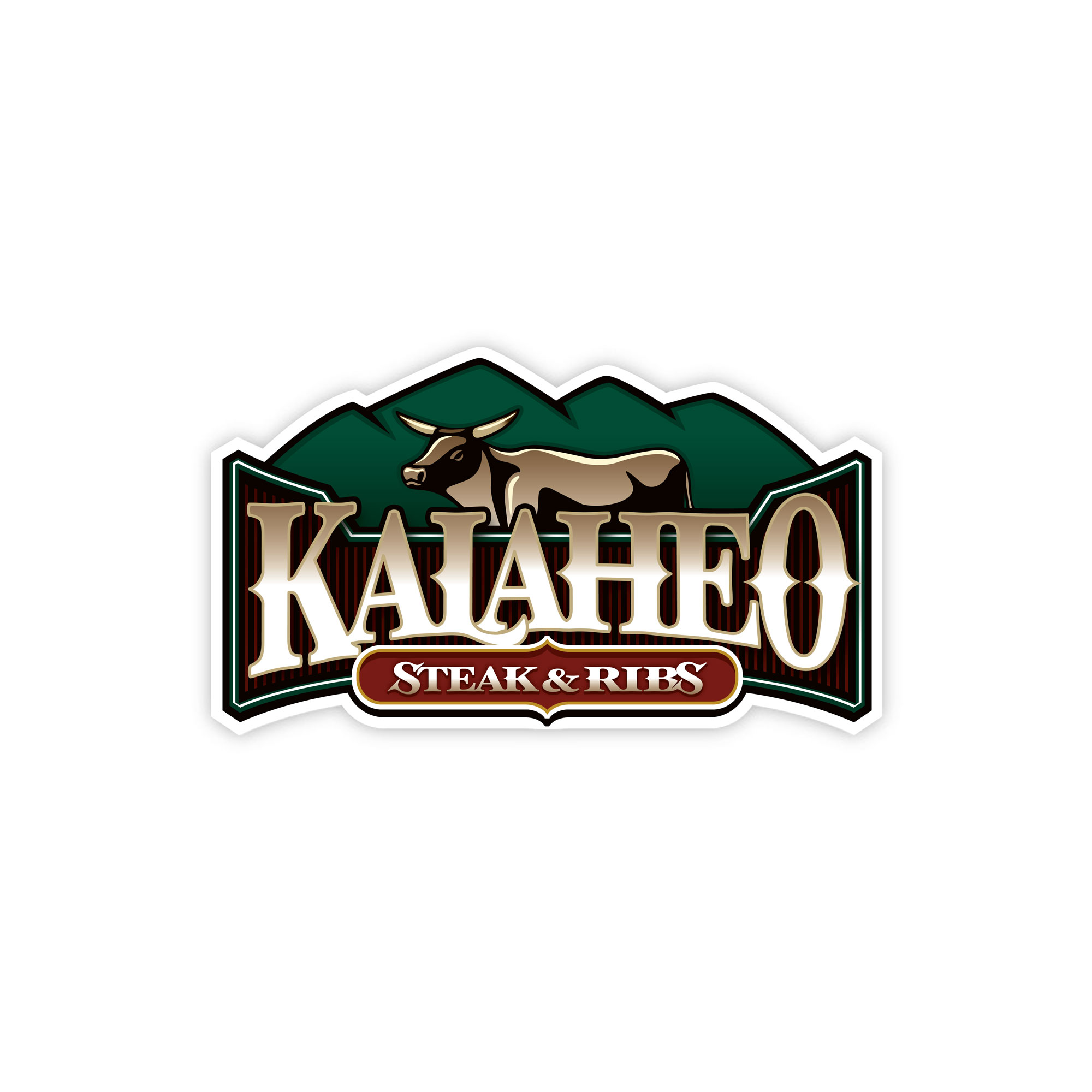 Kalaheo Steak & Ribs Logo Design
Our good friends Caroline and Ernie opened up this fabulous new neighborhood steakhouse just around the corner from our office. This is the logo we designed for them based on their input of what they wanted the logo to represent.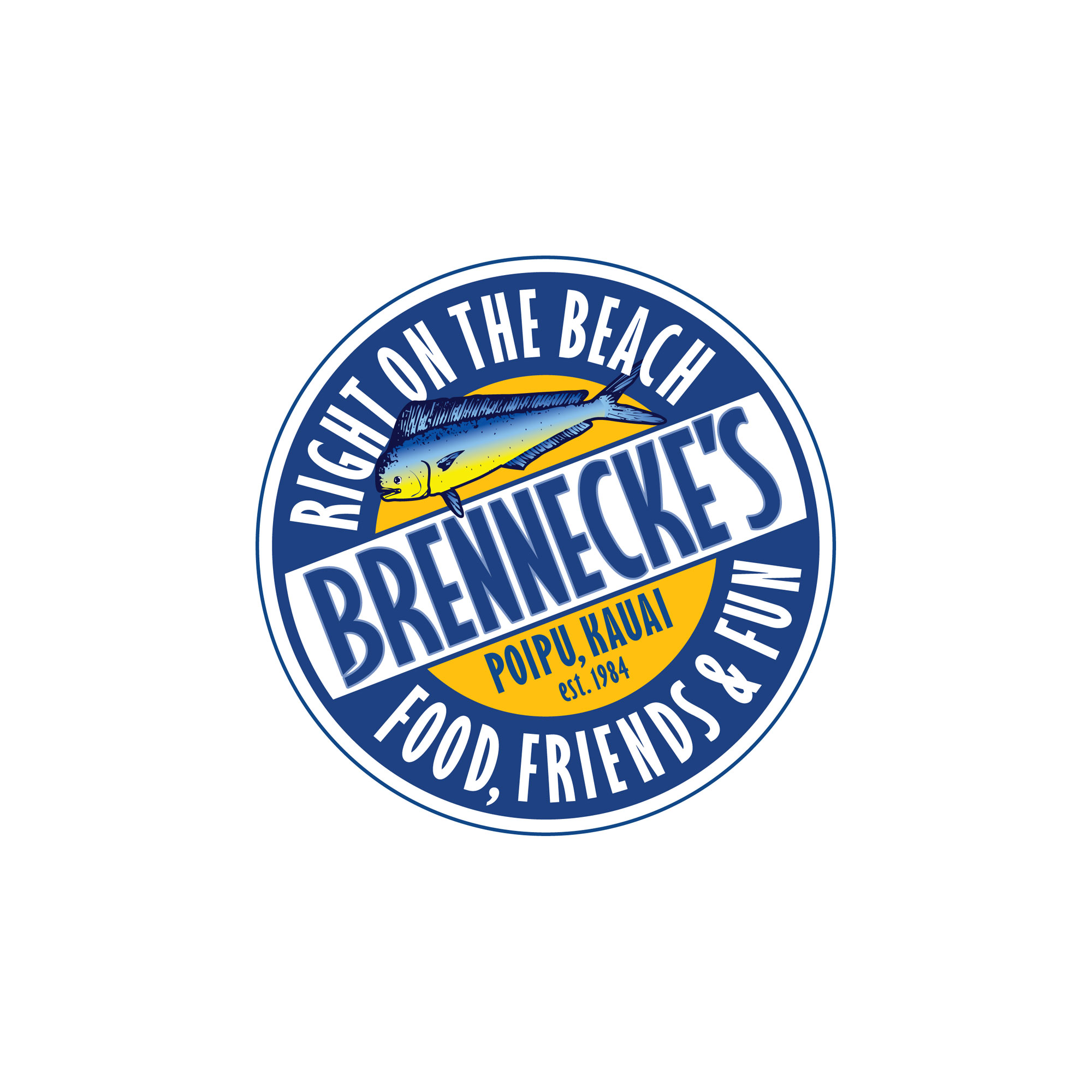 Brennecke's Logo Design
The client had been using the fish in the logomark for over 20 years and asked that we please incorporate it into the new logomark, so we accommodated his request. Appropriately designed also as a drink coaster, Brennecke's serves a mean mai tai.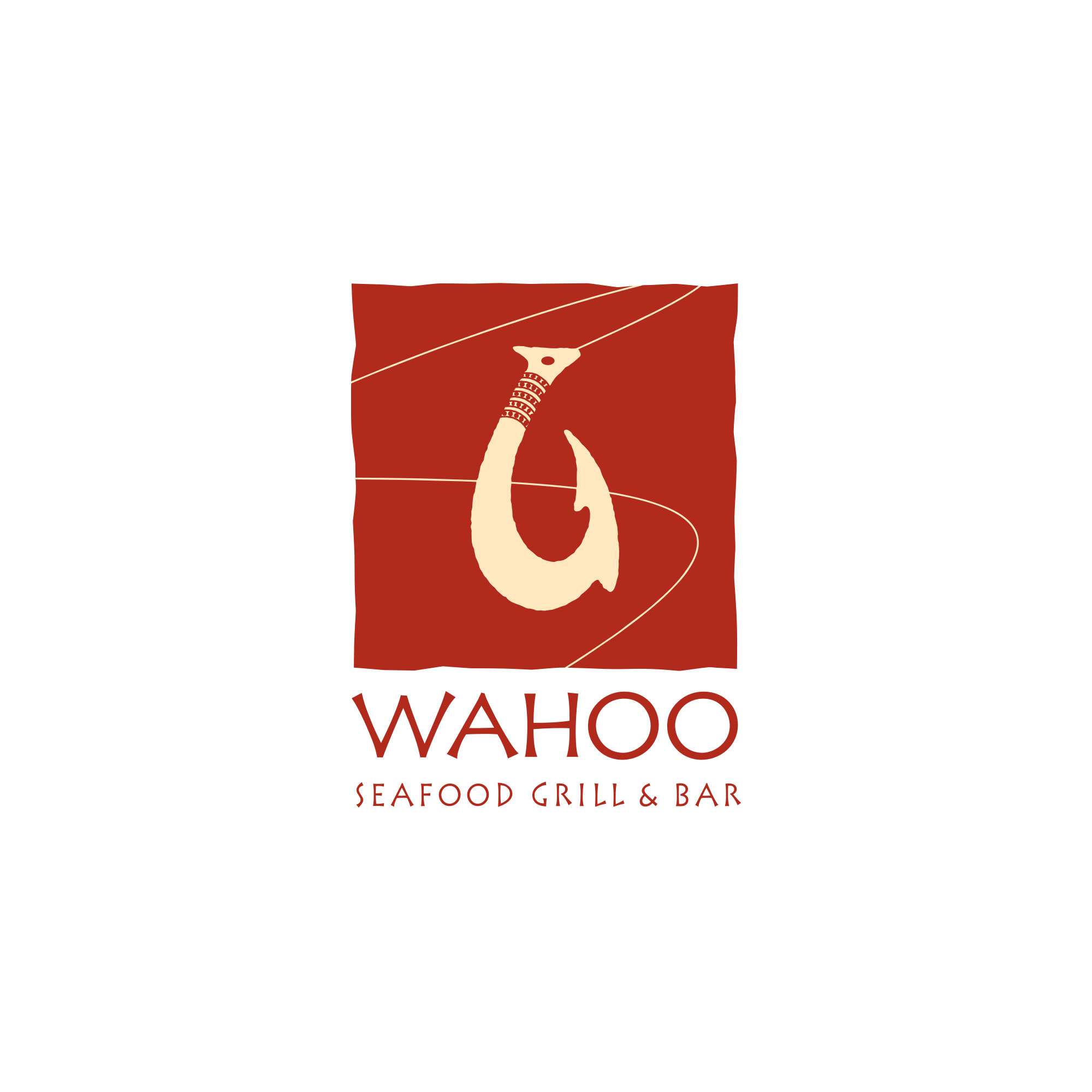 Wahoo's Restaurant Logo
Fresh seafood. That should be what you think of when you see this logomark. They specialize in preparing seven to eight different fresh seafood dishes every night with special sauces prepared fresh every day. Yummy good!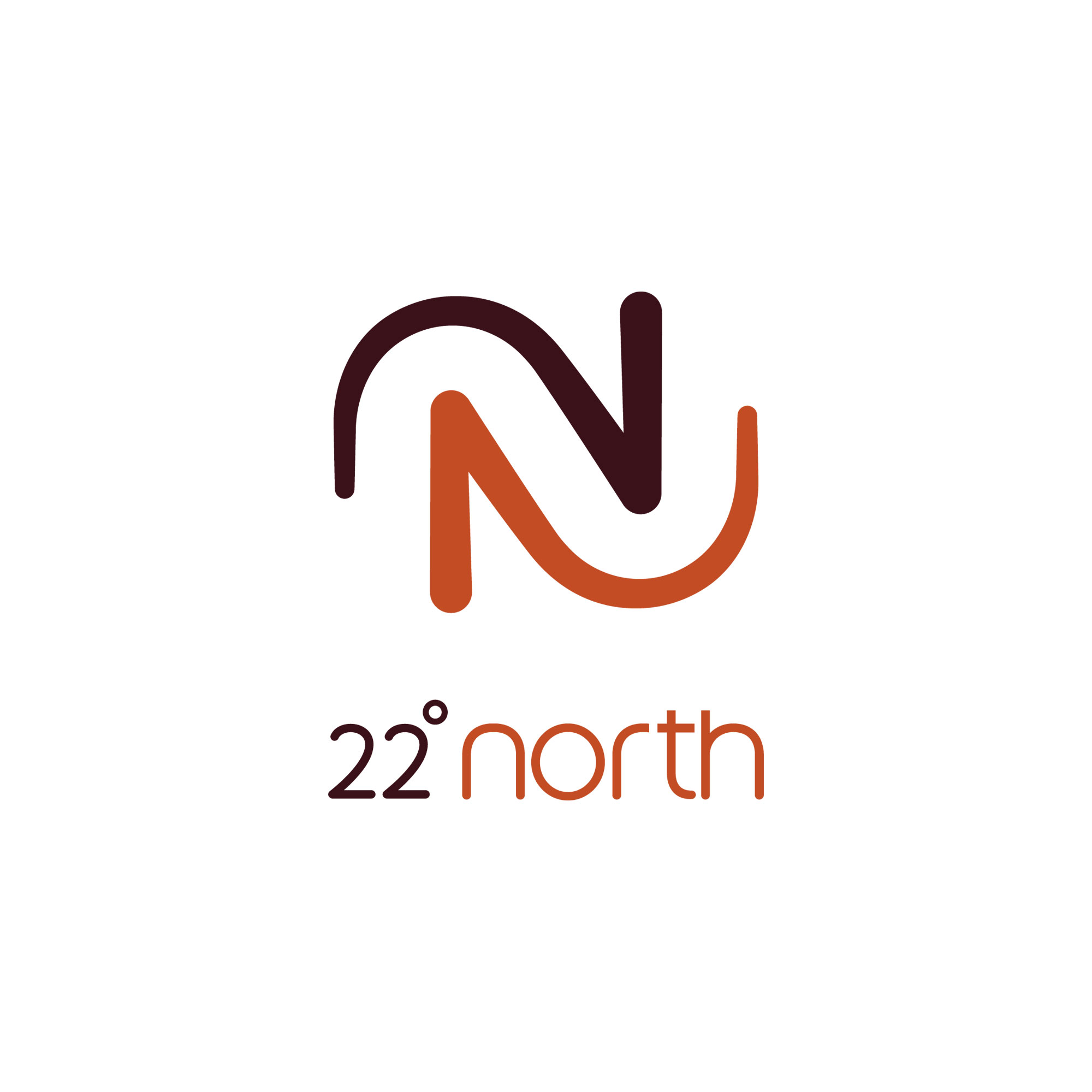 22° North Logo Design
Before transforming into 22ºNorth, Gaylord's at Kilohana was known as the expensive restaurant to go to only for your special occasions. The owners came to us knowing that they wanted to make a change, but weren't sure how to go about it. We worked with them to rebrand and reopen as 22º North. This logo design won a 2010 Honolulu Advertising Federation "Pele" Award.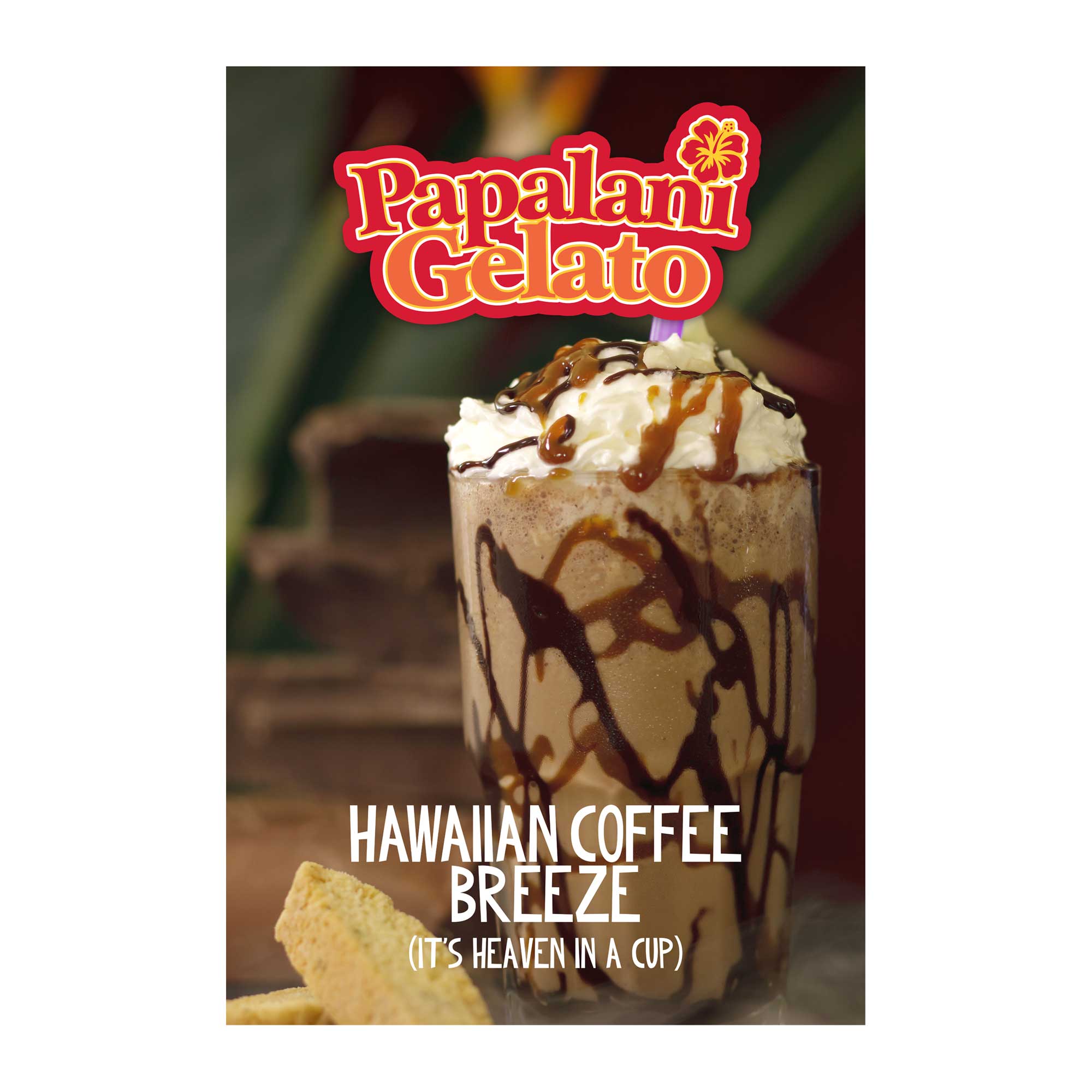 Papalani Gelato Poster Design
We created a series of back-lit posters to highlight the delicious flavors and the unique gelato products found in Papalani's shops.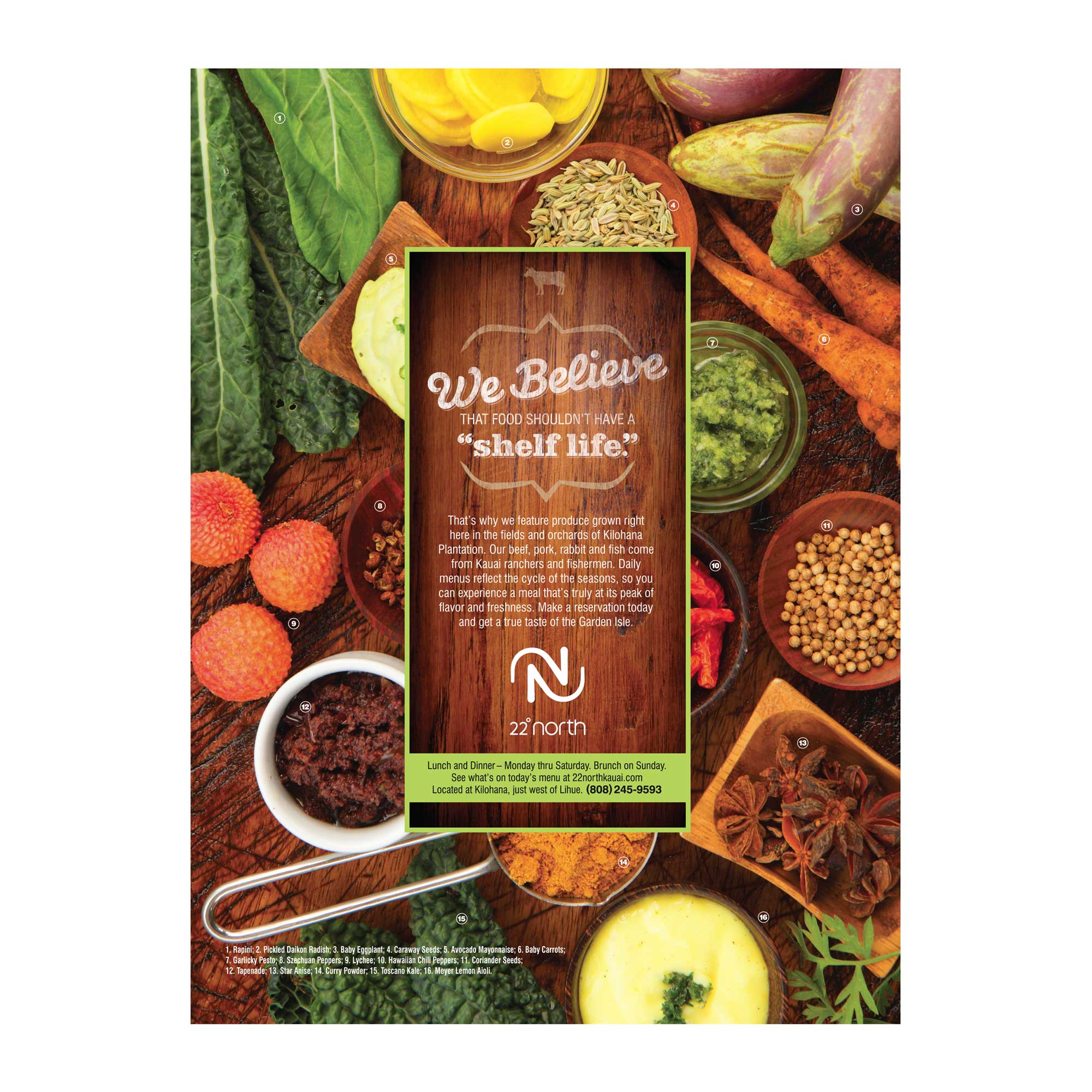 22° North Print Advertising
This full page ad was designed to bring the freshness of 22° North's "farm-to-table" concept to life and was awarded the 2010 Honolulu Advertising Federation "Silver" Award.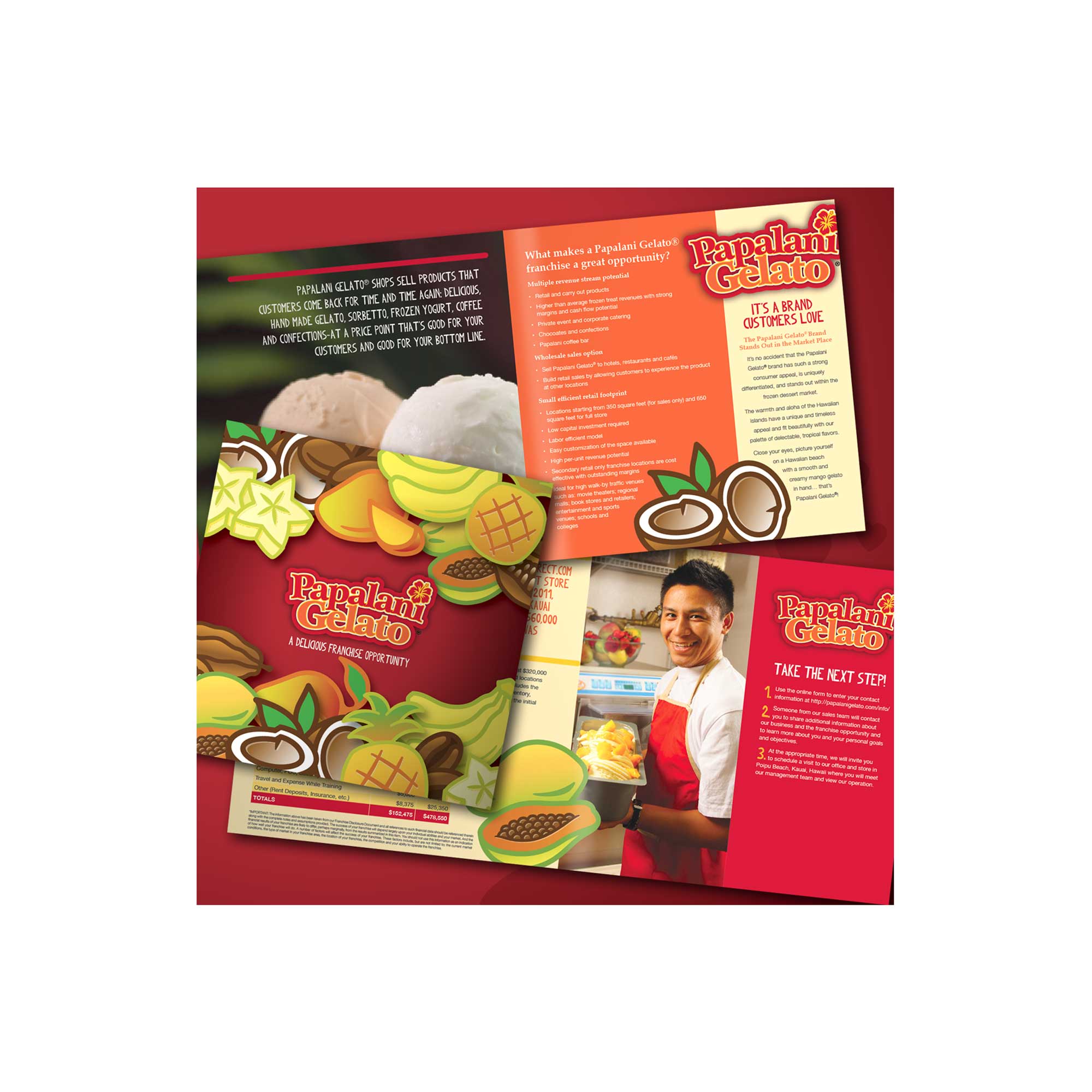 Papalani Gelato Franchise Brochure
The Papalani Gelato Franchise Operating Company is a Kauai-based business that makes delicious, hand-crafted gelato and chocolates. They hired us in 2012 to upgrade their brand image, enhance their retail presentation, and improve sales — with the larger goal of attracting franchisees in various markets across the United States and Canada. We designed and produced this brochure to explain the Papalani Gelato franchise opportunity to potential franchisees—and to drive additional contact with Papalani Gelato.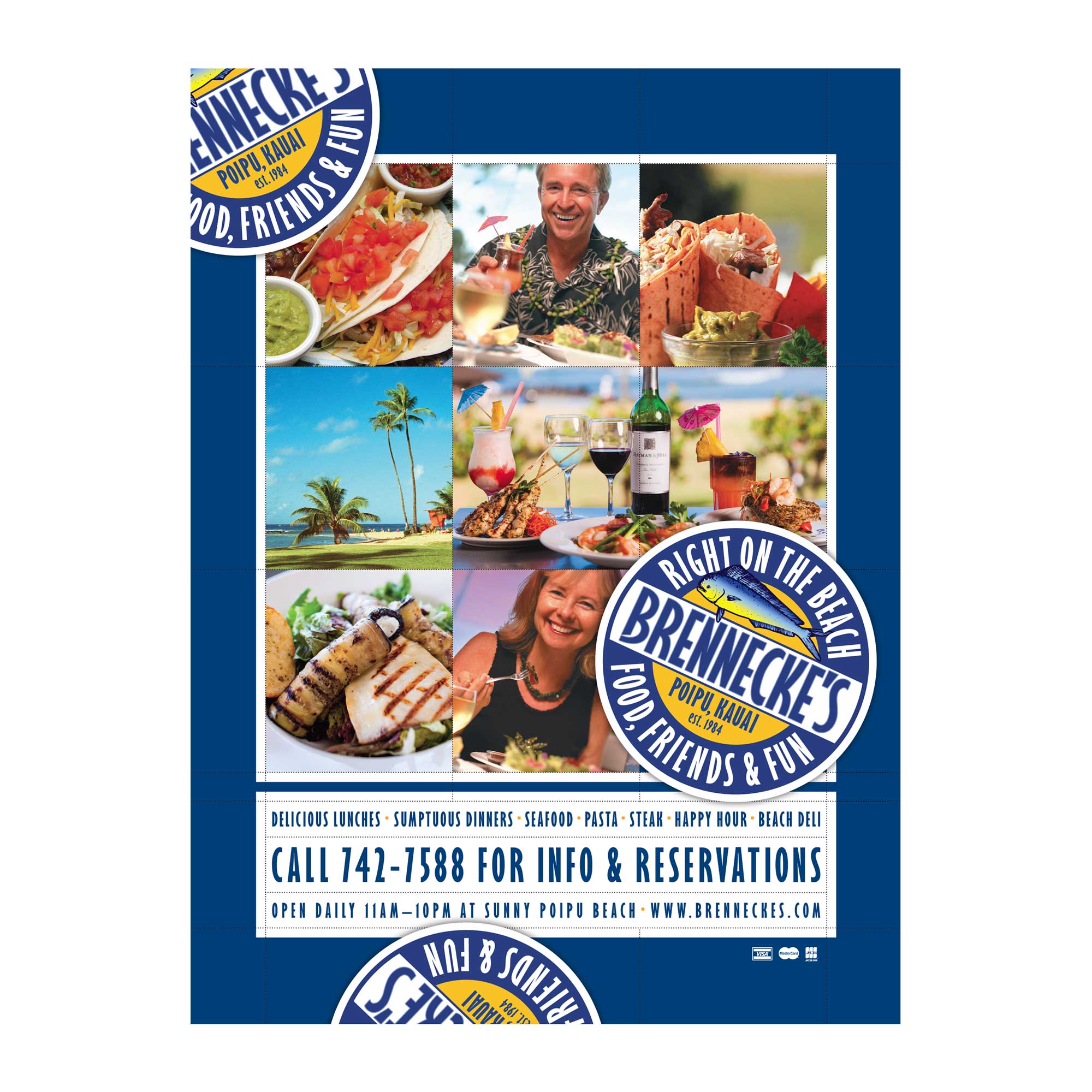 Brennecke's Full Page Advertising
This playful print ad included a full day photo shoot to secure both people and interior/exterior restaurant shots that would showcase their fun and festive attitude. The final deliverable was four full page ads submitted to various publications, and all photos provided to client on disk and uploaded to his "Private Client Intranet."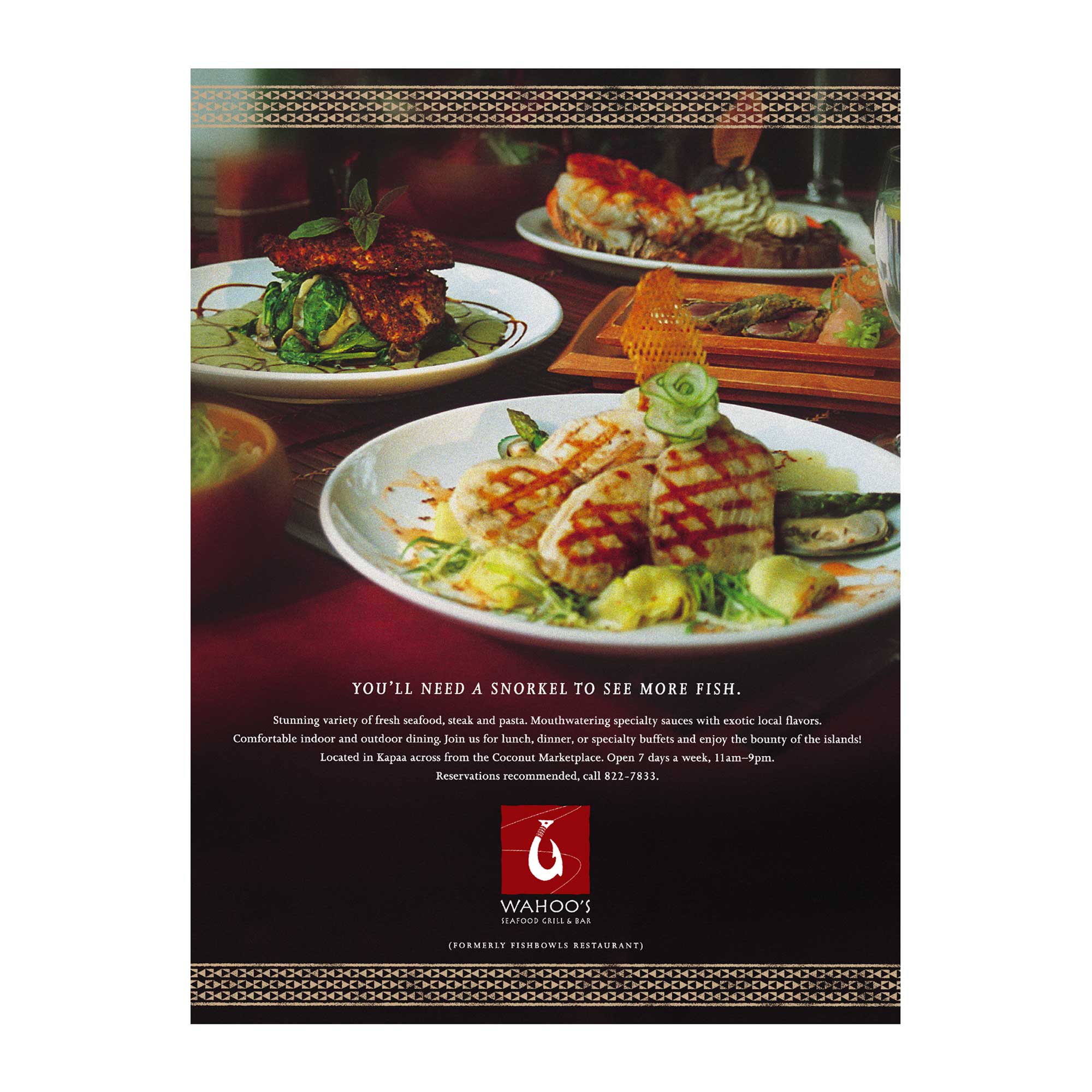 Wahoo's Restaurant Advertising
Always working to communicate the quantity and quality of the fresh fish available at Wahoo's, through print, web, and broadcast media.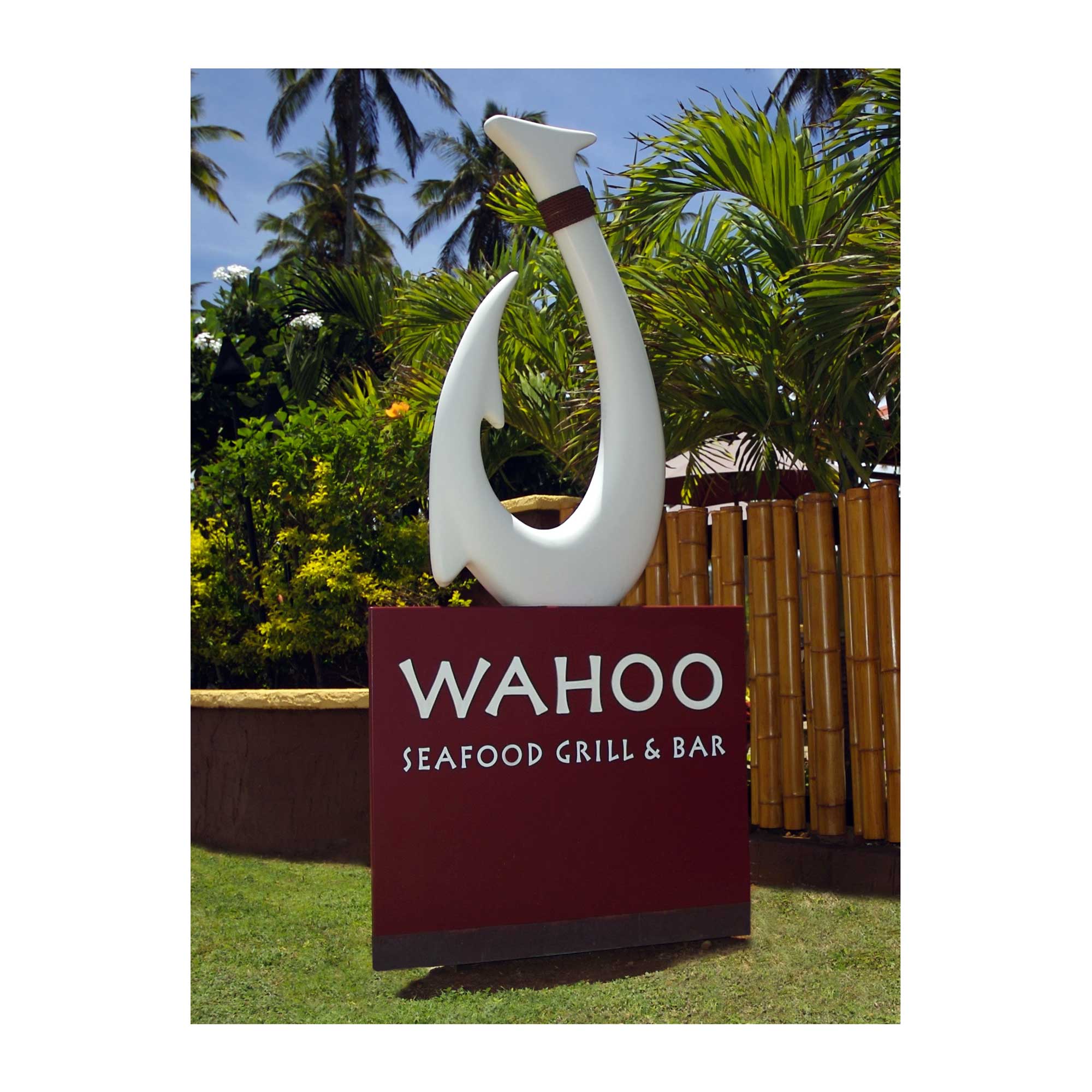 Wahoo Restaurant Signage
This 3-dimensional sign design plays off of the logomark and resonates with consumers by hinting at Wahoo's core offering of fresh fish served in a variety of ways everyday. Many a visitor picture has been taken by this large Hawaiian fishhook sign.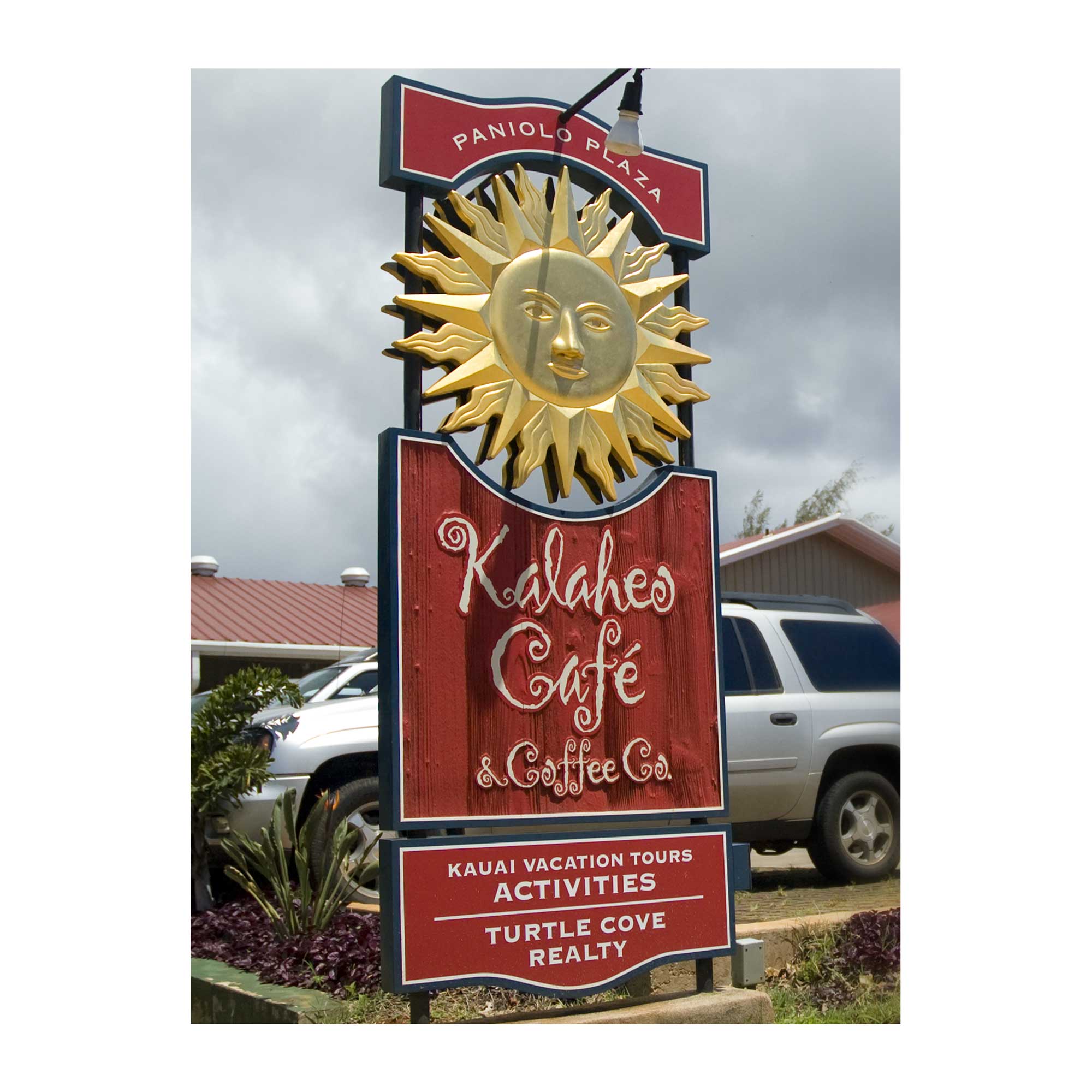 Kalaheo Café Sign Design
Located right on the main road that flows through upcountry Kalaheo, Kalaheo Cafe's location was perfectly situated for this fun and lively sign that communicates, "We're a friendly place to eat. Come on in!"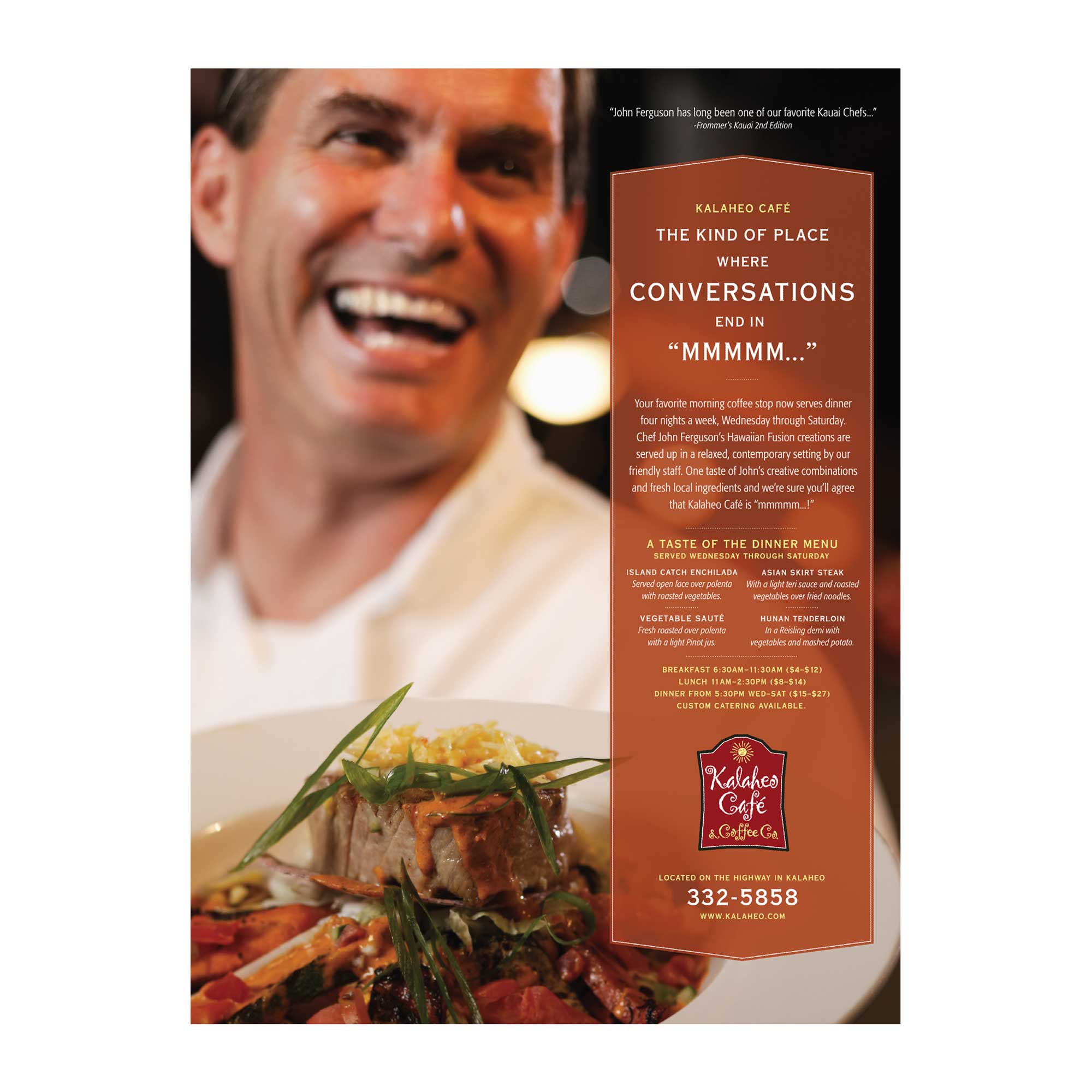 Kalaheo Café Print Advertising
John Ferguson, the owner and executive chef, is quite a personality. We felt it was appropriate to focus on him in the advertising because he's the kind of guy that's just fun to hang around with. And the food? Simply superb.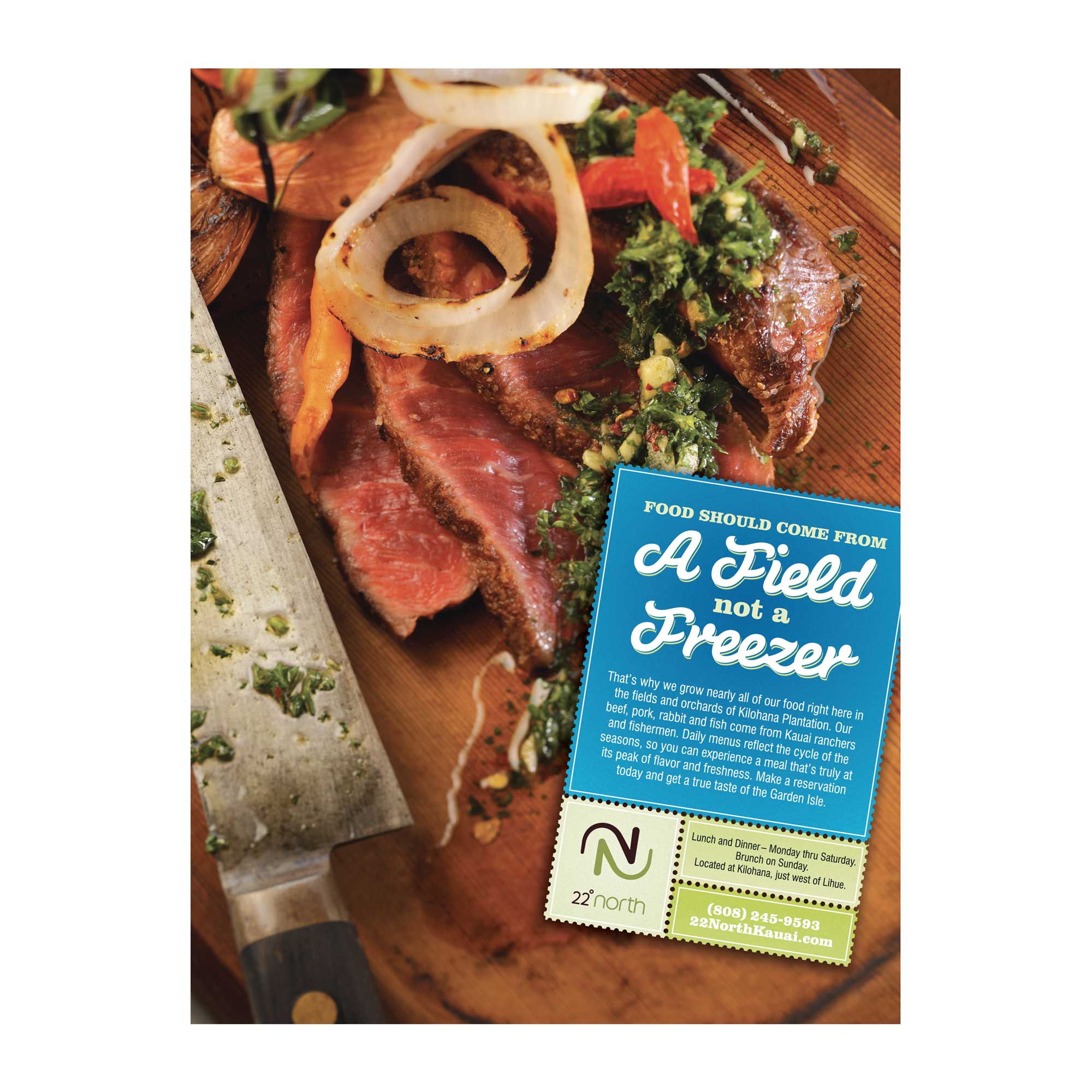 22° North Restaurant Advertising
This is the second full page ad in the series which ran in Kauai's Menu Magazine. This ad showcases the quality of the food, and leaves your mouth watering.