Tahia Pearls
:: Pearl Jewelry Logo & Advertising Design
Pearls are a girl's best friend — to heck with those diamonds. We've enjoyed our partnership with Tahia and her team off and on as needed since 2004. They are one of the top pearl retailers in French Polynesia and we love their products, showcasing them in some amazing photography done by Kirk Amyx in San Francisco. Once he captured the soul of Tahia's amazing designs, we developed large format posters for the airports, brochures, full page ads, package design, shopping bags — the full gamut of marketing materials. We also assisted in some of the retail space interior design projects in an effort to bring the brand alive in each of the stores. If you ever get to Tahiti, tell Tahia we sent you!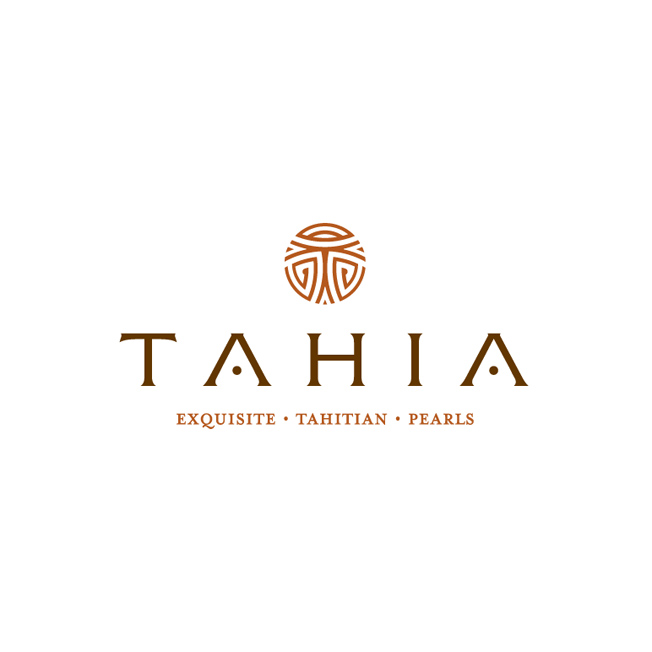 Tahia Logo Design
When we did the initial logomark for this black pearl company in Tahiti, the full business name was Tahia Collins. Since then, a few things changed on the client side, so we reworked the logomark to be just "Tahia," which means "princess in Tahitian. Thus, she is the "Princess of Pearls."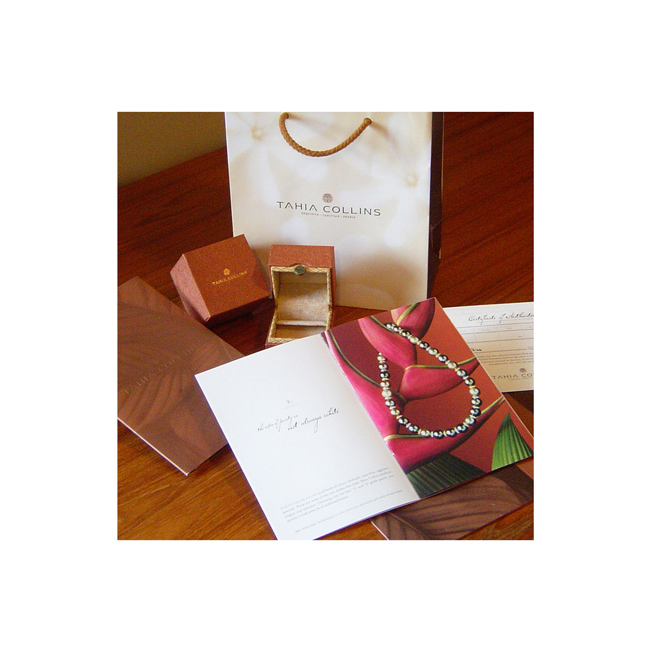 Tahia Pearls Jewelry Packaging
The fully custom jewelry boxes (created in seven different sizes) brings a little tribal flair to the elegant design of the black pearl jewelry. The whole package and bag system was carefully designed to be both cultural and sophisticated.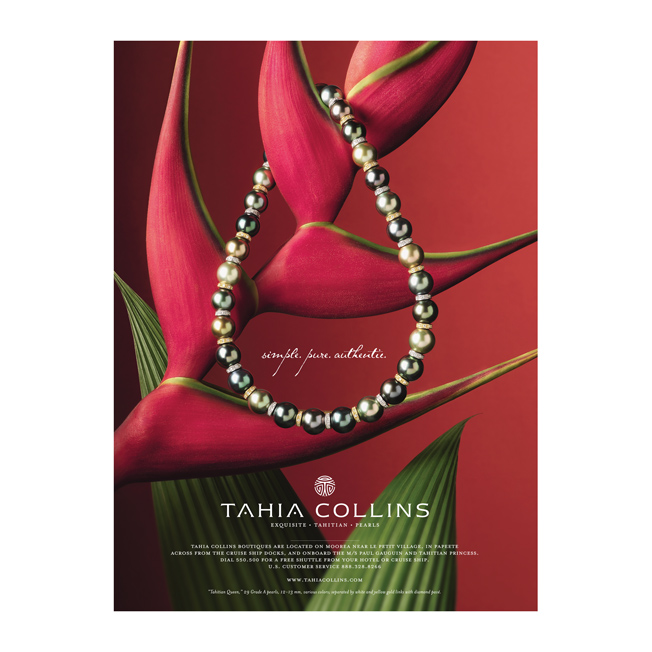 Tahia Pearls Full Page Ad
The photography in this ad is exquisite. Our compliments to Kirk Amyx for his exceptional work on behalf of Tahia.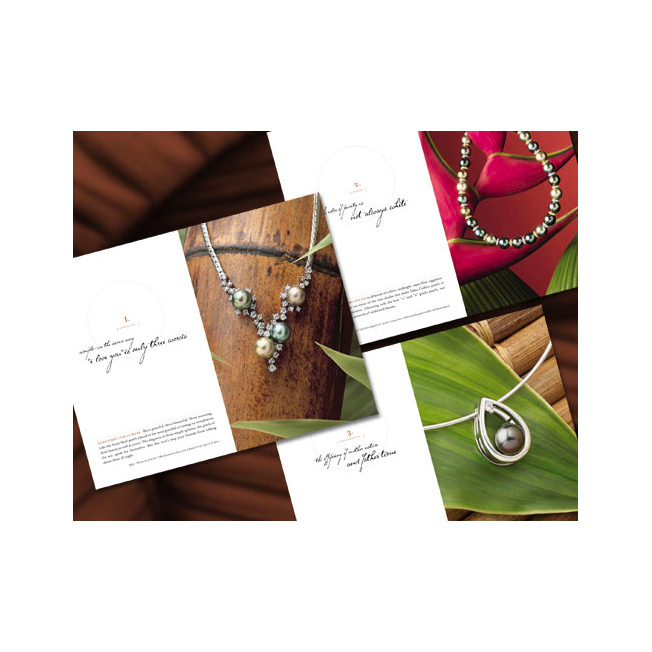 Tahia Pearls Product Brochure
Elegance, style, and trustworthiness — those are the three main things that this brochure had to communicate. Most visitors to French Polynesia were in search of the the perfect black pearl jewelry to take home as a souvenir of their trip, but who to buy from. Tahia, of course!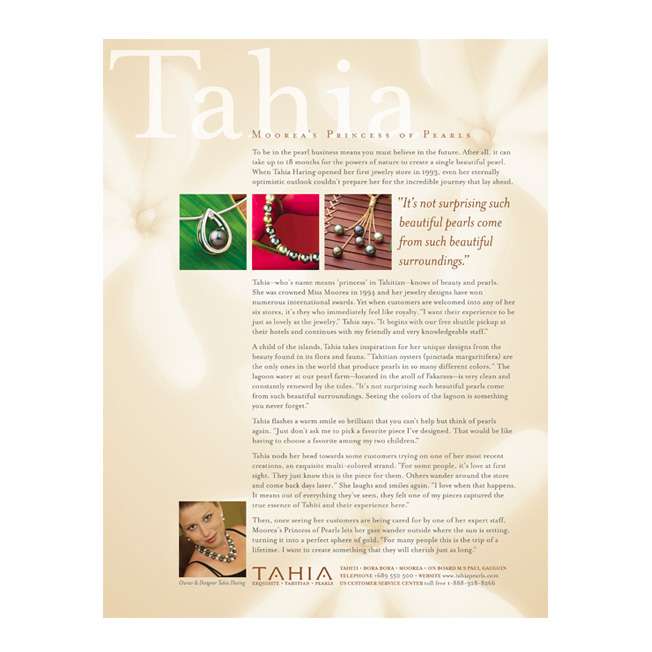 Tahia Pearls Advertorial
Tahitian Pearls are the "must have" gift item to bring home from French Polynesia and as you'd expect, the competition for visitors is intense. We've partnered with Tahia for many years to create a clear and memorable difference which has allowed her to stand out in the minds of potential customers. By engaging visitors with a compelling story before they arrive, this in-flight advertisement sets an expectation of confidence and trust.