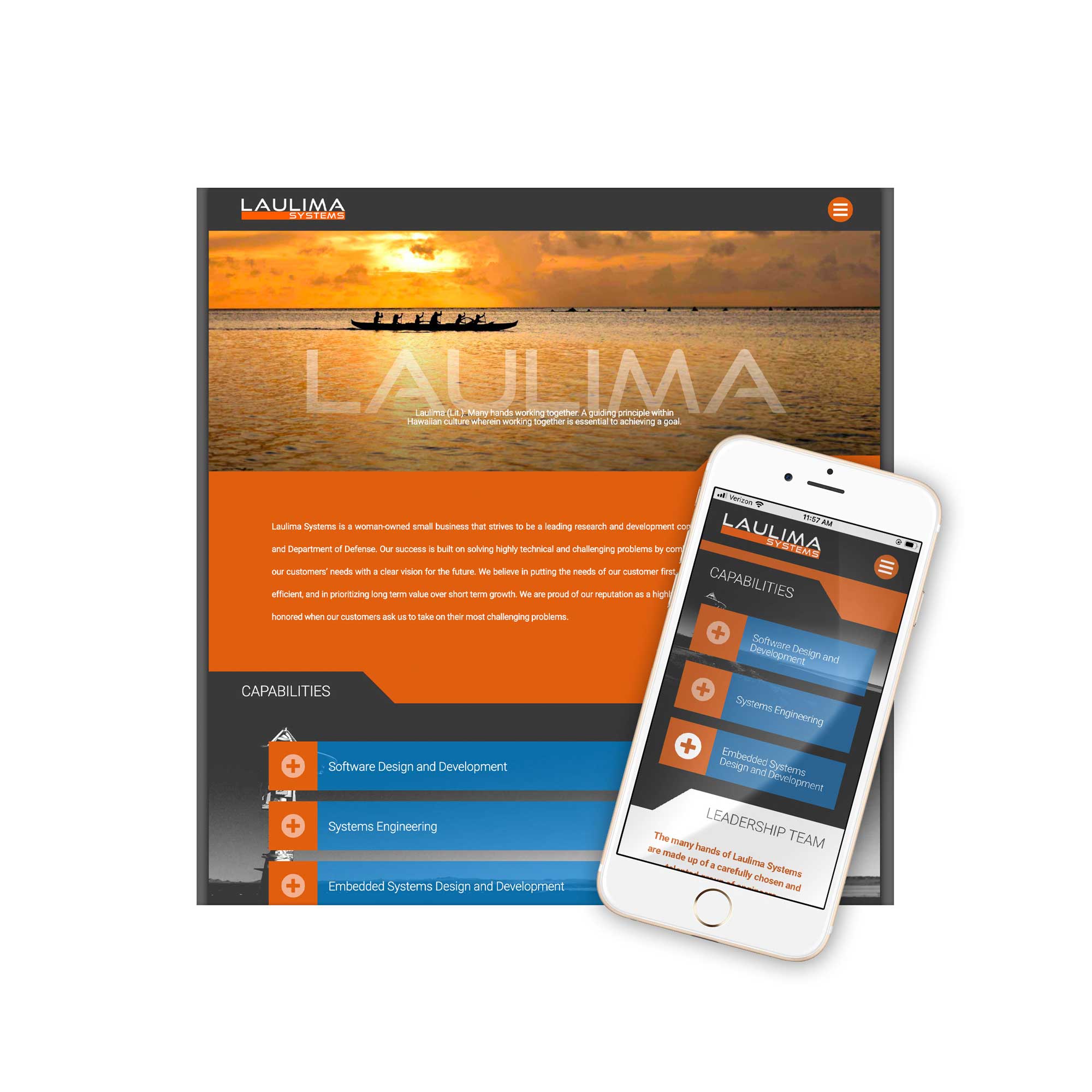 Laulima Systems Website Design
In the Hawaiian language, Laulima literally means: "many hands working together" and that concept is central to
Laulima Systems
success. They are a leading research and development company for the Federal Government and Department of Defense and they solve highly technical and challenging problems by combining their detailed understanding of their customers' needs with a clear vision for the future.
Tye Engineering & Surveying Website Design
Tye Engineering & Surveying is a local Bend, Oregon firm that specializes in civil engineering services. They came to Delicious when they needed a modern, responsive website that would work to attract and retain new clients. With their long history in Central Oregon, Tye asked us to capture a feeling of their rural heritage and roots — so the website includes images and textures of the high-desert, along with some of their recent client projects.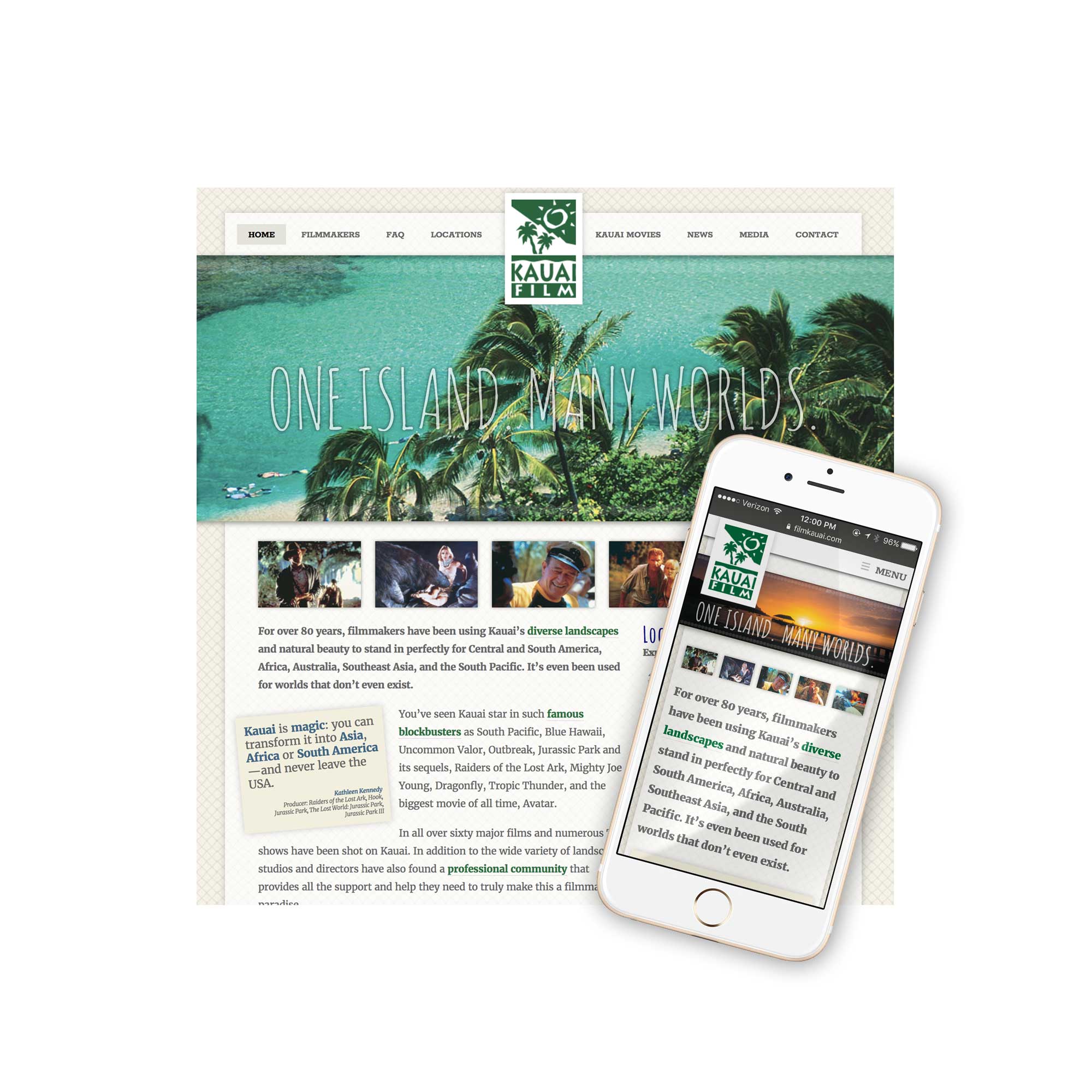 Kauai Film Commission Website
We built the first Kauai Film Commission website in 1995, and have rebuilt and maintained it for them since then. The 2016 Kauai Film Commission website was completely rebuilt from the ground up and is now mobile-friendly. Other enhancements include more location photos, updated information on how to produce a film on Kauai, online film permit application, fully updated Production Resource Directory that will assist film professionals in finding everything from animal wranglers to welders, and a digital archive of locations that can be shared privately with film industry location scouts.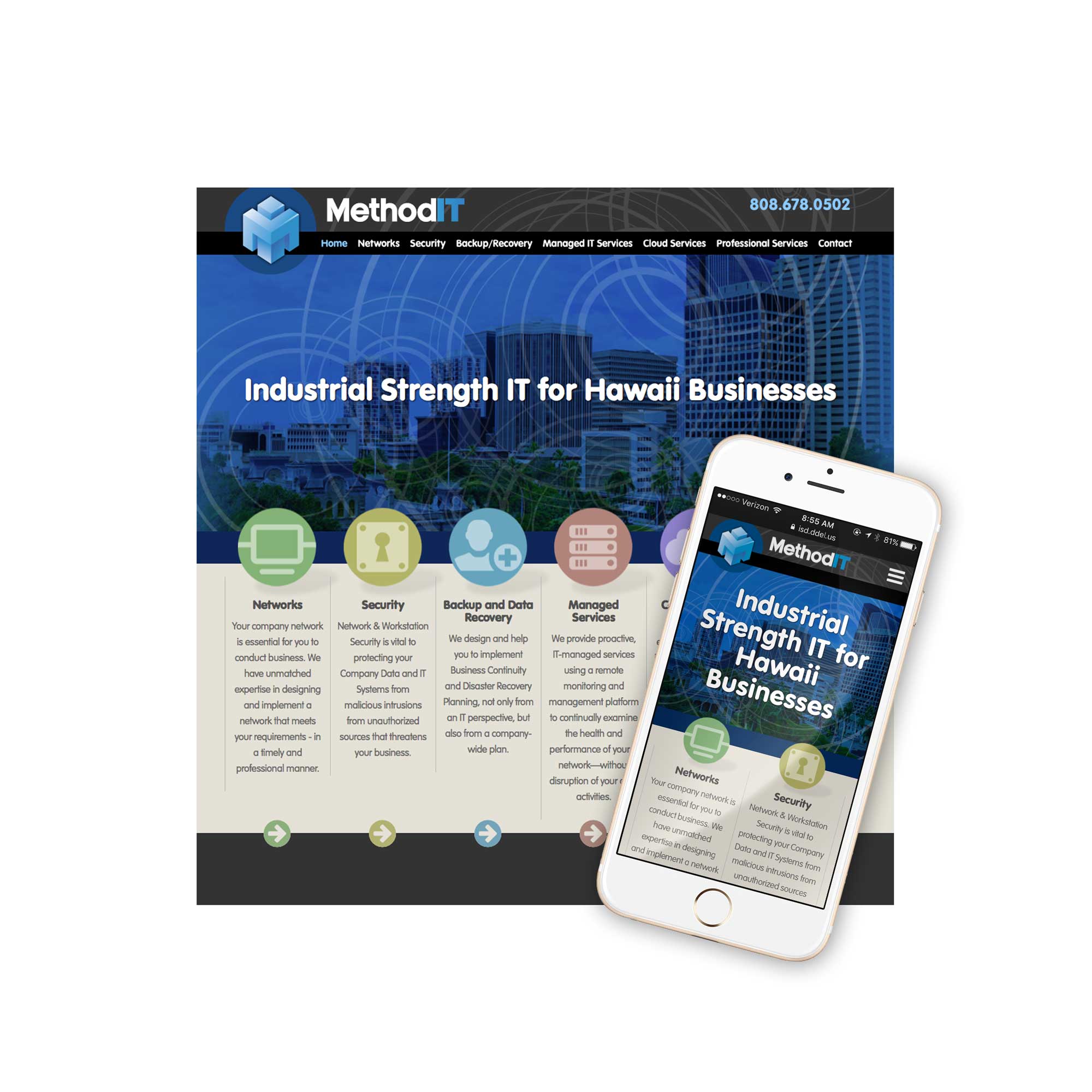 MethodIT Website Design
The website design we developed for
MethodIT
is built upon the flexible and robust Wordpress CMS — so it's easy to make updates and keep the site current. The style and content were thoughtfully crafted to communicate the MethodIT difference of "Industrial Strength IT for Business" — while clearly outlining the company's IT offerings to prospective clients and partners.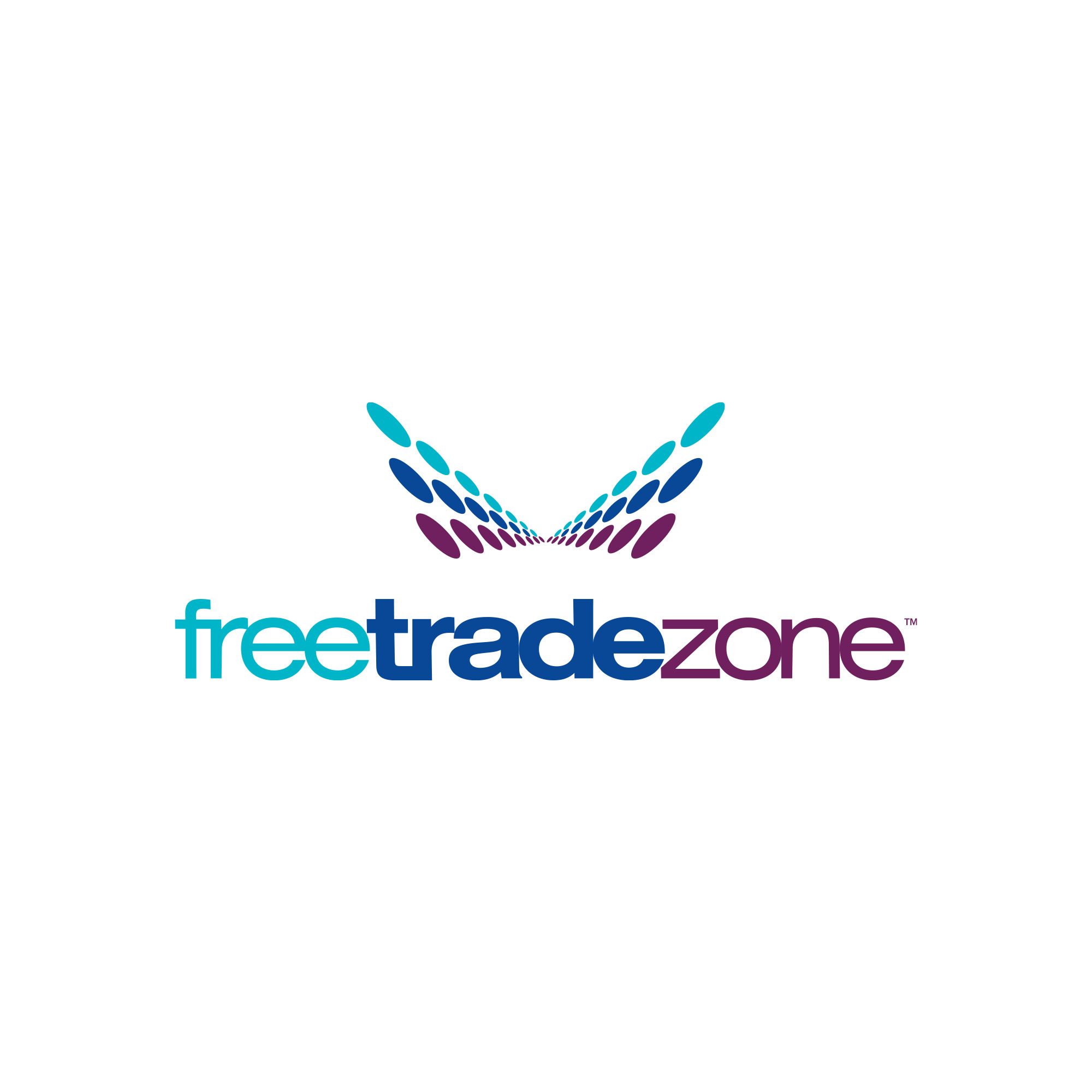 Free Trade Zone Logo Design
The FreeTradeZone logomark was developed in the early 90s for a company called Partminer who was launching a new online electronic components store.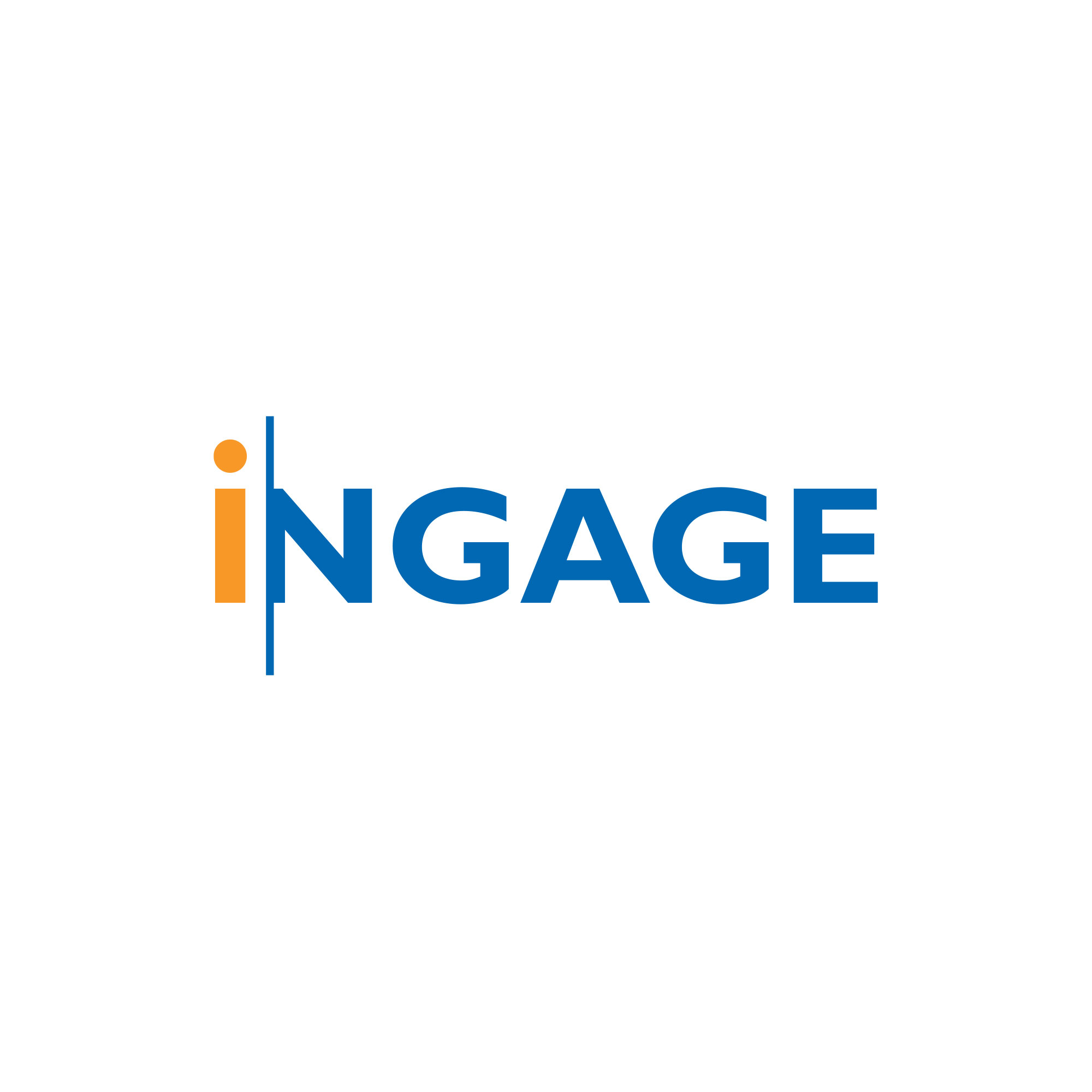 Ingage Logo Design
The company name - Ingage - is a play on engage and was created for a woman who brought mentoring to life online.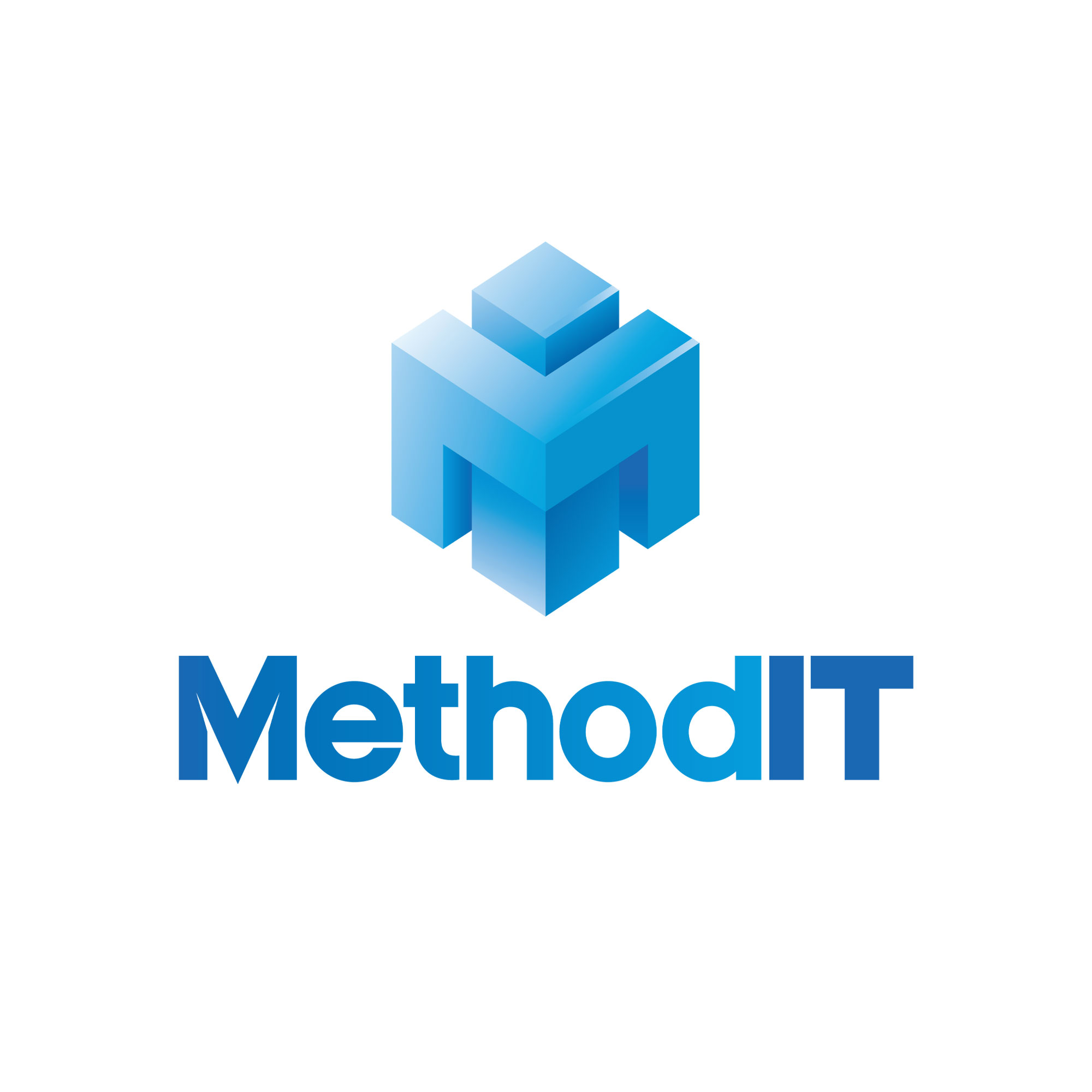 MethodIT Logo Design
MethodIT came to Delicious Design when they needed to update their brand in order to appeal to a new market in the competitive Honolulu IT business. This logo design captures the "industrial strength IT for business" position they've adopted.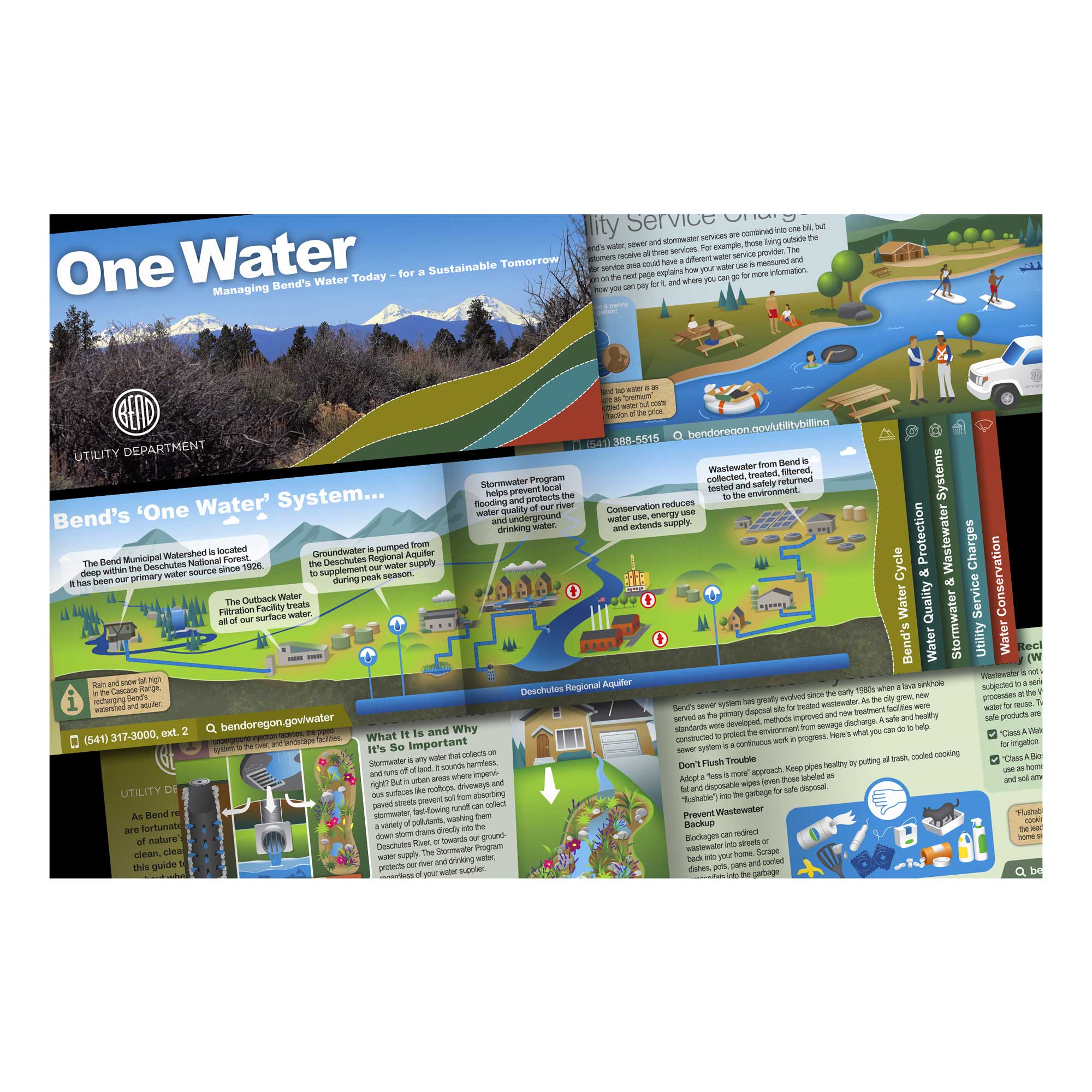 City of Bend Water Brochure
In 2018, the City of Bend hired us to develop a comprehensive brochure for the Water Department. The result is this beautifully illustrated and copy written 12-page printed piece which covers all aspects of Bend's "One Water" system — from where our water comes from, to how it's tested and delivered, to how we conserve it and recharge our aquifer, and lastly how water services are billed for.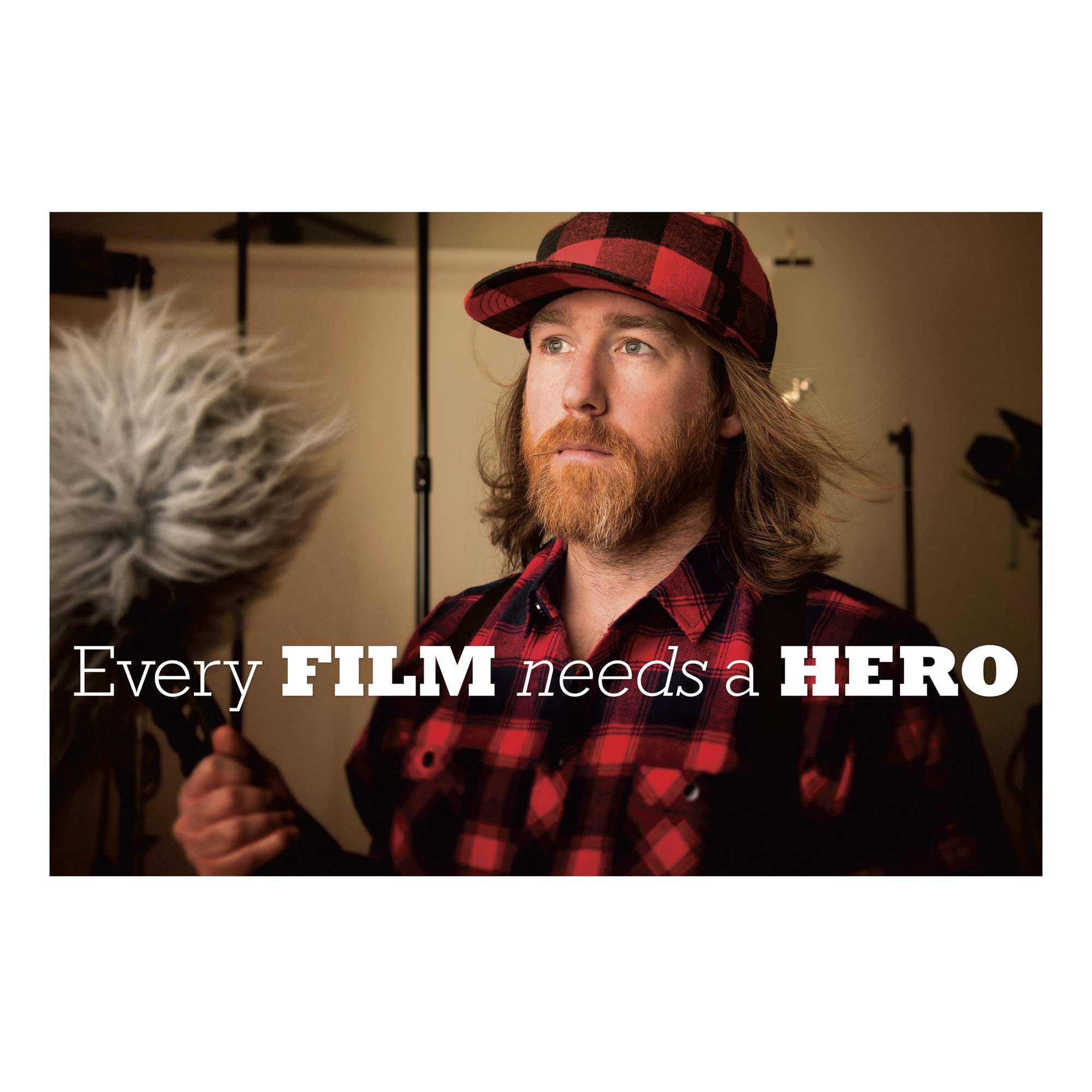 Wahoo Films Process Brochure
Wahoo Films
is known here in the Pacific Northwest for their short films that make a big impact. They came to Delicious Design when they needed a process brochure which would educate and inform new clients about how they work. We took that core information and added a concept which would catch the readers attention — and demonstrate Wahoo Films' creative approach to storytelling.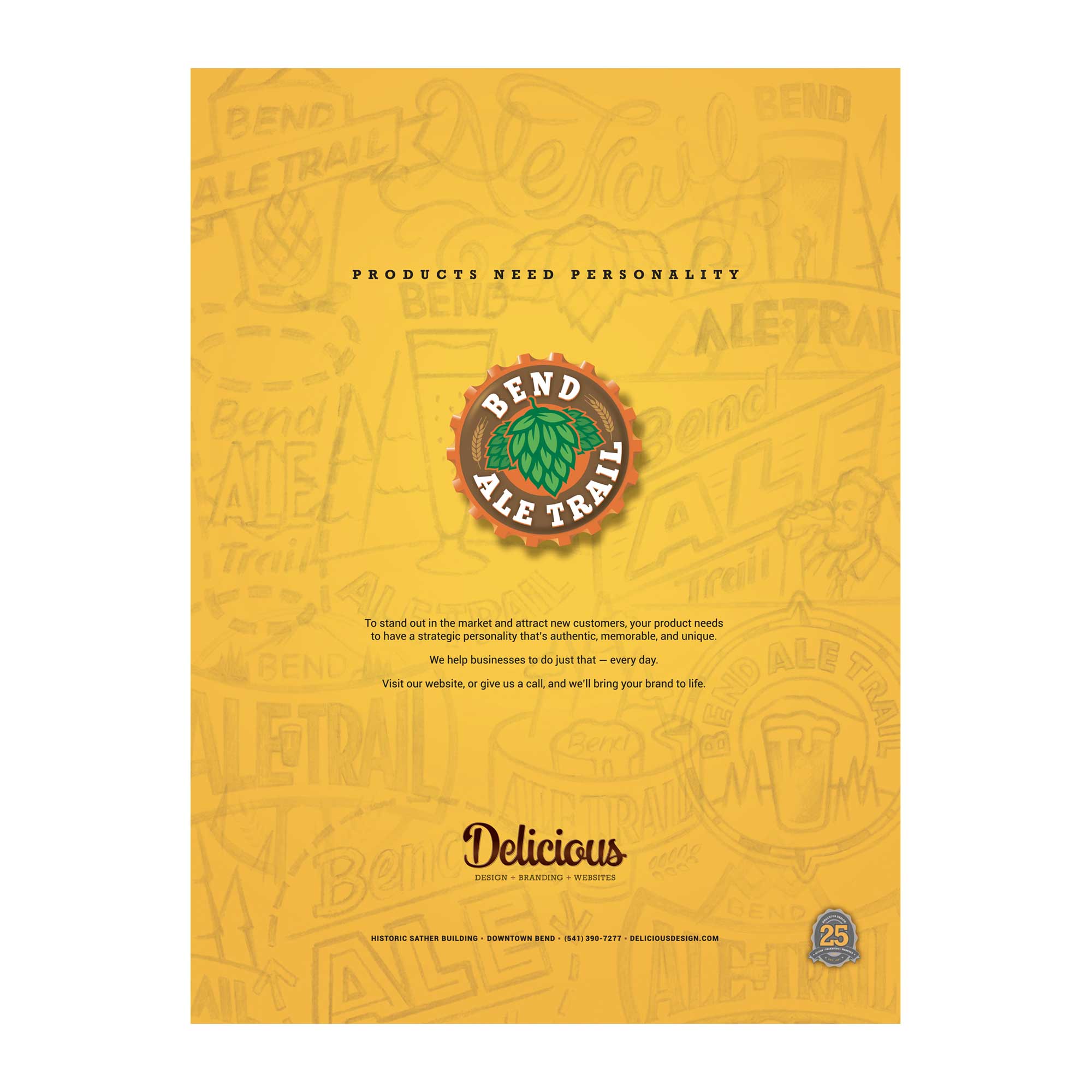 Delicious Logo Design Ad
We created this ad for the 2017 edition of Bend Business & Lifestyle Magazine. It introduced Delicious Design to the Bend business community and featured the Bend Ale Trail logo — which was commissioned by VisitBend and is widely used to promote Bend's local breweries.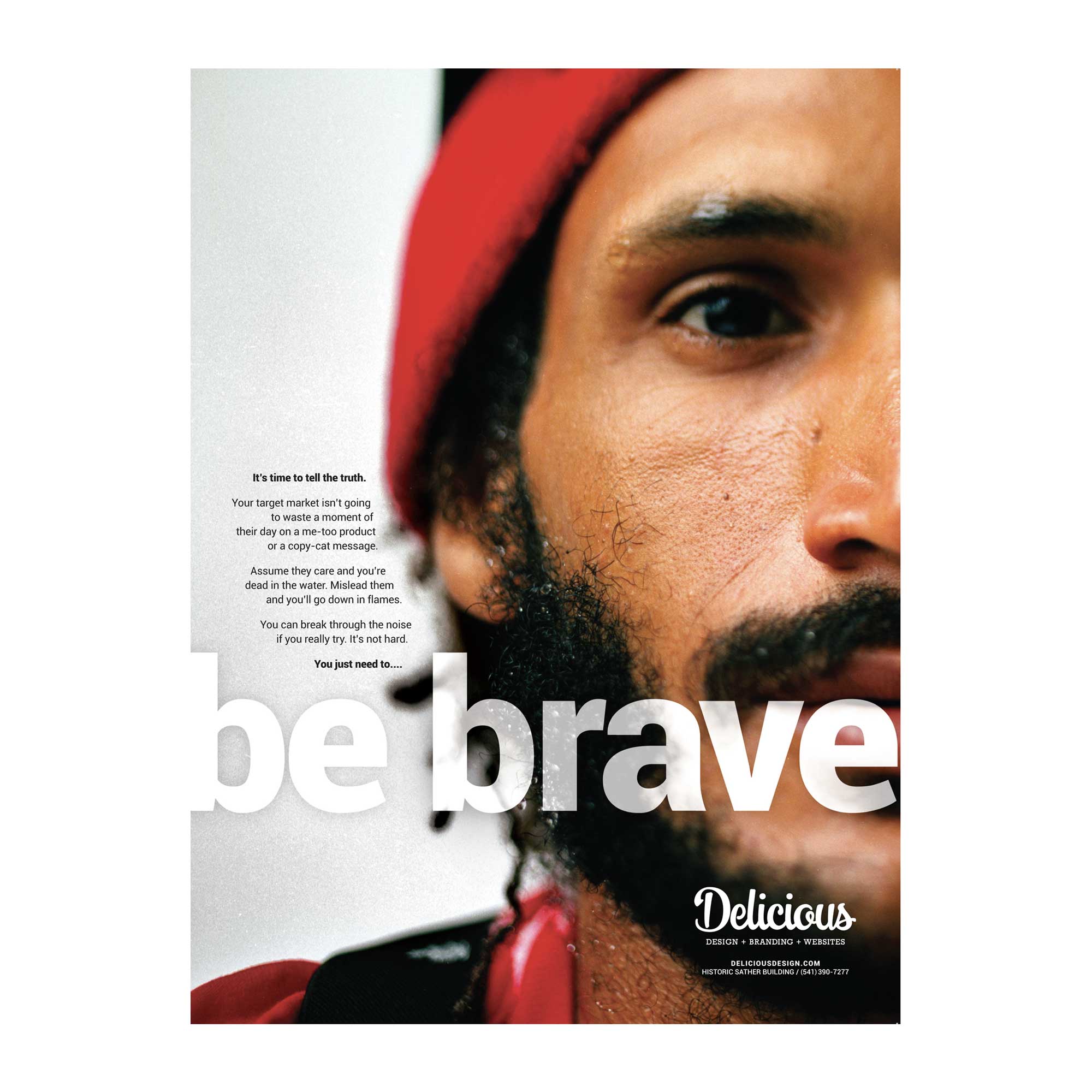 Delicious Print Advertising
We created this ad for the 2018 edition of Bend Business & Lifestyle magazine. Instead of the typical "Do you need our services?" message that everyone seems to be running, we decided to use this opportunity to inspire potential clients to "be brave" — and drive interest in our brand.
MethodIT Print Advertising
MethodIT is a Honolulu-based provider of IT services and support to the Hawaii business market. Specializing in networks, wireless integration, and cloud services, they provide the critical IT support to keep island businesses up and running. The print ad was designed to support MethodIT in the local market — it's bold, simple message inspires confidence that business need when searching for IT support.