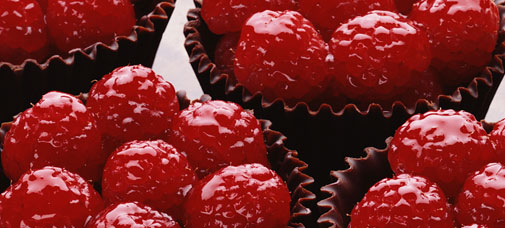 We've recently partnered with two restaurants — one was existing and needed a fresh start and the other was brand new — and both required starting from the basics.
Here are the top 10 things to carefully consider before undertaking the opening, or re-opening, of a restaurant:
Know who your restaurant wants to be when it grows up.
We highly recommend that you spend the time and resources to develop a brand strategy prior to opening your doors. If your restaurant was a person, what would its personality be — loud or quiet, wise or silly, intellectual or more athletic? What type of clothes would it wear? What is its favorite color? If you think about it in those terms, it will help to put a face to your new undertaking and make decision making on its behalf much easier.
Choose a memorable name.
Selecting a name for your restaurant can be difficult. We recommend that you try to look at the name through your target consumer's eyes. What would push them to choose your restaurant over a competitor's? Is it relevant to them and their taste buds? Does it make their mouths water just to think about it? Choose a name that brings forth the best qualities of your brand but most of all — make it memorable.
Invest in a well-designed logo & sign.
Consumers will judge you on their first impression — which is usually your logomark and sign. You will exponentially drive trial of new customers by taking a stand for the type of restaurant you are through high quality signage. If your signage has synergy with the food quality and the overall customer experience, you will see growth more quickly than if you had not invested in quality signage.
Make the menu manageable.
Start simply but with quality offerings. Understand what your team can manage, and deliver on it consistently when you first open your doors. It is much easier to grow your menu than to shrink it. People prefer surprises, like new additions to the menu, as opposed to discovering the thing that they liked is no longer available.
Understand what your customers want from you.
Do they want a romantic environment with mood lighting and comfy chairs, or a more upbeat atmosphere with jazzy music and interesting art on the walls? Understanding what your consumer wants, nay, needs from you and has synergy with their expectation (because of the signage, the ads, the web site, etc.) will keep them coming back time and time again for a consistent experience.
Don't undervalue lighting design.
How many times have you been in a restaurant and the lighting was so poor that you couldn't even read the menu? Or the florescent lights turned the food an unpalatable color? Know and understand your lighting options — how much wattage do you need, how much heat does it give off, what are the cost vs. benefit options? Lighting affects your consumer's experience more than you think.
Spend money on your bathrooms.
Bathrooms are the window to the soul of your restaurant. Select fixtures and materials that are easy to keep clean looking and fresh smelling. Customers will judge you on the cleanliness of your bathrooms and make correlations to your kitchen whether it is deserved or not.
Do something surprising.
Even if it's something small like a chocolate kiss on their plate to kick-off the beginning of their experience with you. It will set you apart from the competitors and will carve out a special place in the consumer part of your customer's heart the next time they think of dining out.
Stay true to your concept.
Ask yourself if each and every component of the restaurant measures up the concept that you have committed to. Insure that all pieces have synergy and complement one another. Just because your spouse likes the big purple lava lamp doesn't mean it belongs in the restaurant.
Make paying the bill a pleasant experience.
The last touch point with a customer should be an extremely pleasant experience. It's the last thing they'll remember about you. Give them their check in a timely fashion and make sure to give them a nice farewell. Depending on the type of restaurant, you may want to give them something sweet, or minty, or just memorable — a small token of your appreciation for them having chosen you amongst all of their choices.
Consumers want to like you. They will usually give you two chances and it is up to you to take advantage of both of them. If so, they will shape a conversation in their mind about what type of restaurant you are, what they like about you (and what they don't like but can live with), and the service experience. Since people innately like to be right, they will continue to reinforce their thinking of you with each subsequent experience.
Bon apetito!