Wahooo's Restaurant
:: Restaurant & Bar Advertising
The call came from the owner's daughter. "Please help my parents. I'm afraid their business is not going to make it." Originally called "Fishbowls," and they literally had small goldfish in glass bowls on each and every table, we met with the owner and his wife to see how we could help. They had the most amazing fresh fish dishes I have ever tasted, they just needed help packaging it up in a tasty presentation. We started where we always start — with the brand position. Once agreed upon, a new name and identity was presented and embraced. Then we tackled the interior and exterior. They have a great location on a main road, so we devised a painting and landscaping scheme, outrageous signage, and tasteful interiors that were soothing and playful. The end result is a very successful fresh fish restaurant that no longer has "way too fresh fish" swimming on the table.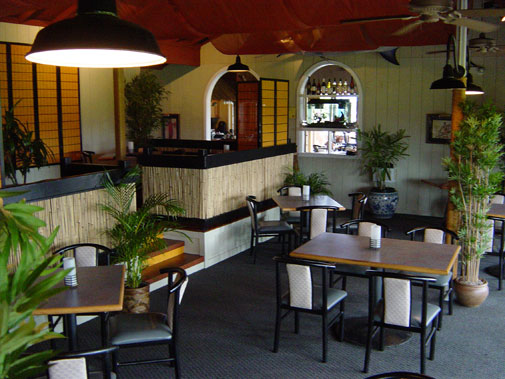 Wahooo's Interior Design
By starting with a strong brand position and fresh new name, we were able to bring the new brand to life in the restaurant. Most of the renovations were exterior in an effort to take a stand for reevaluation by consumers. New paint, signage, and landscaping gave them wonderful curb appeal, while the ceiling treatments and upper dining area renovations (shown here) made the ambience warm and inviting. The food was always incredible, it just needed a more beautiful stage to be set upon.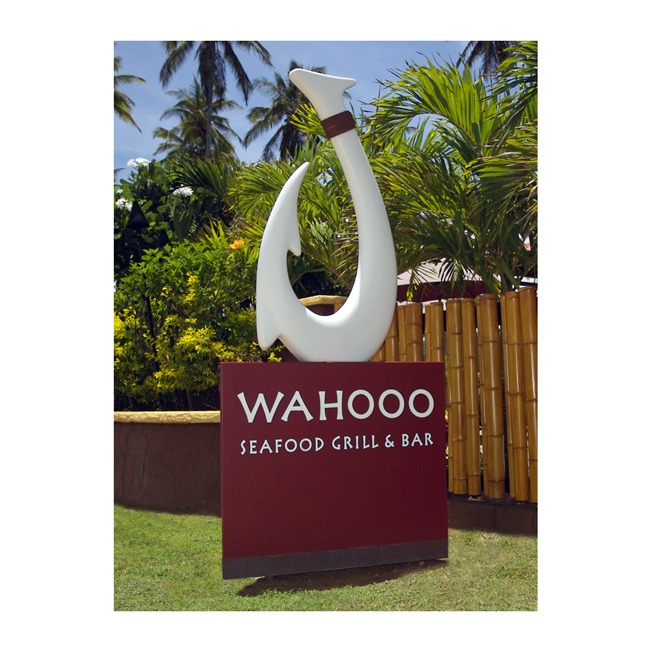 Wahooo's Restaurant Signage
This 3-dimensional sign design plays off of the logomark and resonates with consumers by hinting at Wahooo's core offering of fresh fish served in a variety of ways everyday. Many a visitor picture has been taken by this large Hawaiian fishhook sign.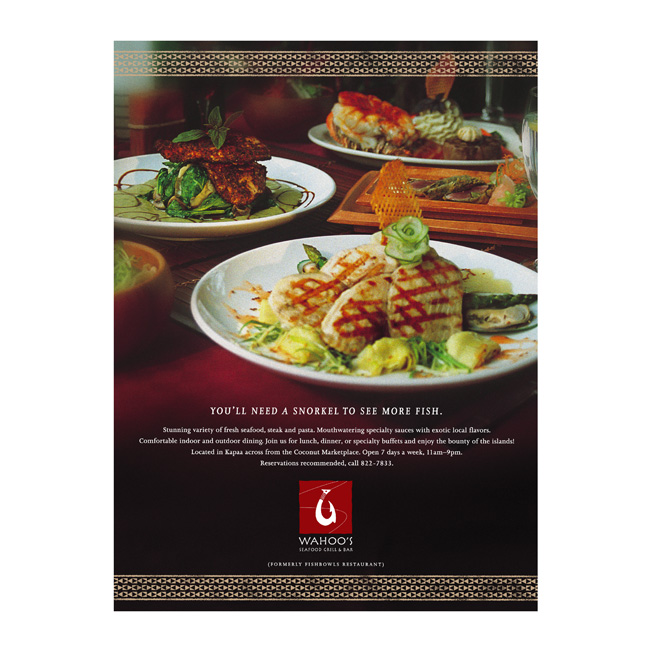 Wahooo's Restaurant Advertising
Always working to communicate the quantity and quality of the fresh fish available at Wahooo's, through print, web, and broadcast media.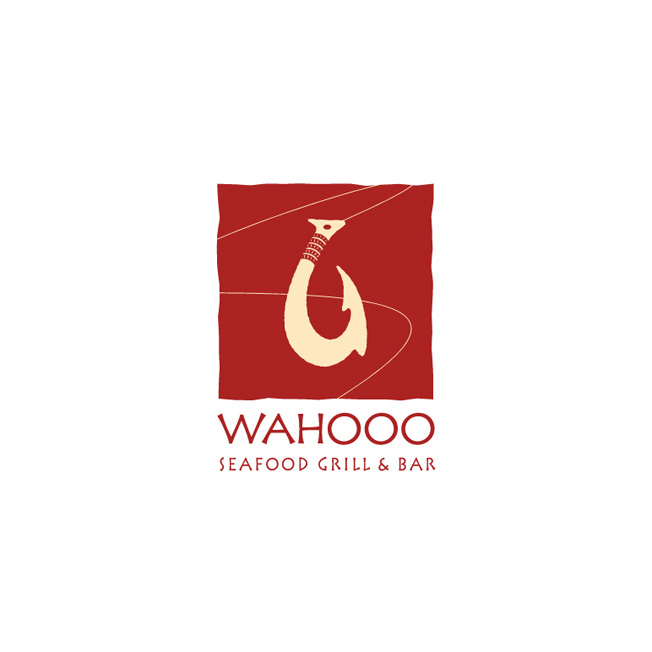 Wahooo's Restaurant Logo
Fresh seafood. That should be what you think of when you see this logomark. They specialize in preparing seven to eight different fresh seafood dishes every night with special sauces prepared fresh every day. Yummy good!
Wahooo's WordPress Website Design
This new website design for Wahooo Seafood Grill & Bar allows the restaurant to connect to Hawaii visitors before they arrive and drive trial by new customers. Plus, the site design is optimized for use on mobile phones so visitors who are on-island can also find all the information they need.