Tour Marketing
:: Travel Advertising Programs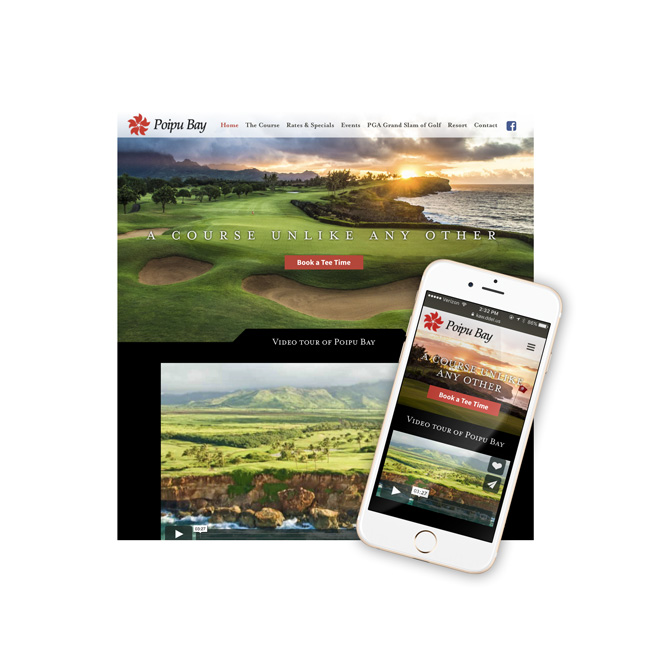 Poipu Bay Golf Course Website
The PGA Grand Slam is no longer played here, but the course is just as amazing as ever, and the website needed to deliver on that experience. It also leverages third-party tee time reservation software.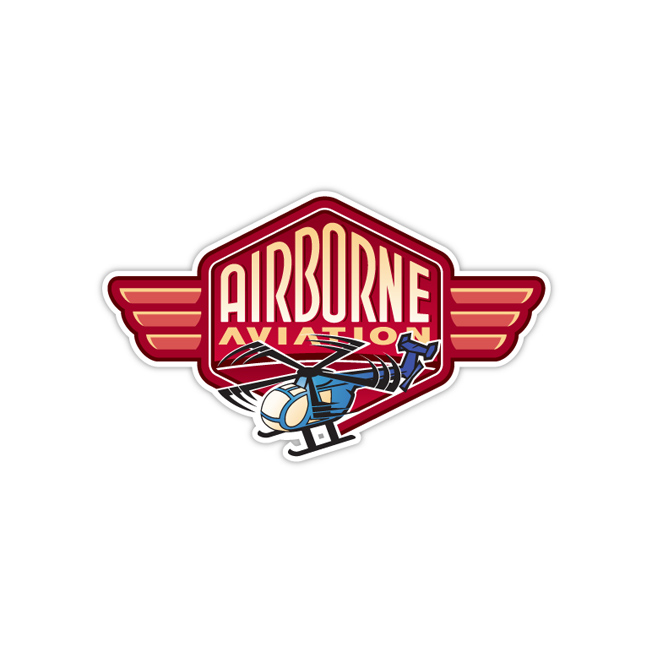 Airborne Aviation Logo Design
Airborne Aviation was looking to expand into scenic air tours so we worked with them to come up with a logo that would work for both sides of their business - government and tourism services.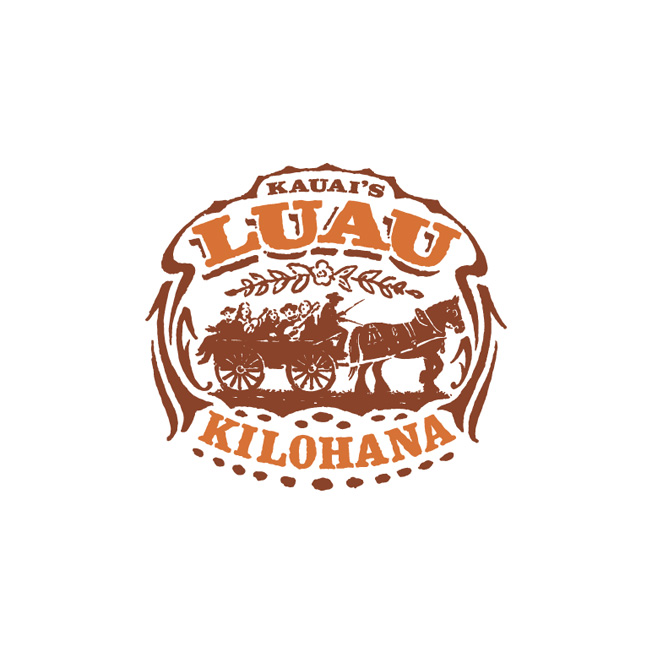 Luau Kilohana Logo Design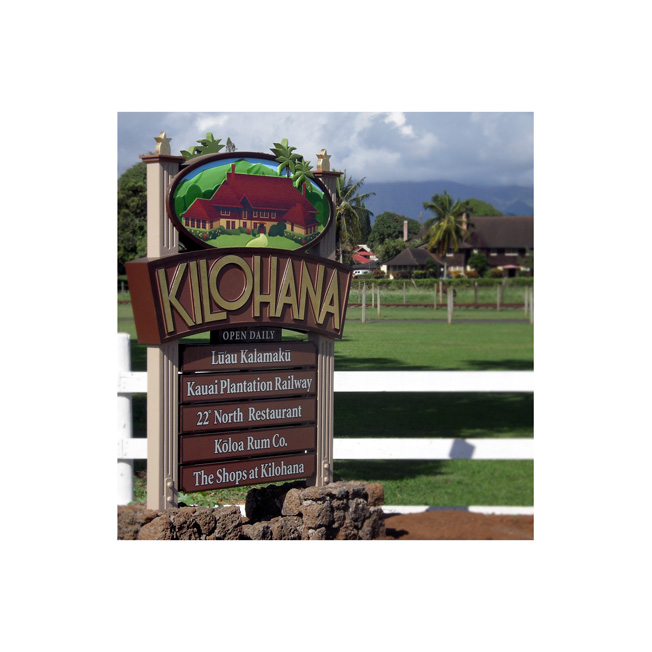 Kilohana Plantation Sign Design
We helped Kilohana re-brand itself from a "stuffy museum" — which it was perceived as, but never really was — to a more approachable and fun visitor destination that's much more in line with the visitor attractions found on the historic plantation grounds. The unique offerings of Koloa Rum, Luau Kalamaku, Gaylord's Restaurant, The Shops at Kilohana, and The Kauai Plantation Railway have come together in a way that allows them all to work together — and bring more visitors to this unique property. Now, with their bold roadside sign inviting visitors to explore Kilohana, the new position is literally front and center.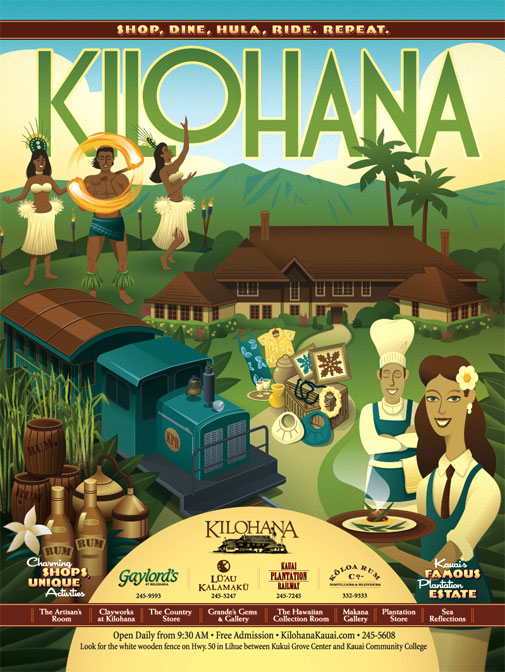 Kilohana Print Advertising
Kilohana Plantation has an unusual mix of offerings that could be difficult to communicate — if you didn't have a tried and true way of developing a comprehensive brand position. We worked with them to identify all of their disjointed offerings in a cohesive way that consumers could get their head around. Once the brand process was completed, their new tag line, "Shop, dine, hula, ride. Repeat." created synergy and delivered on the eclectic experience to be had on the property.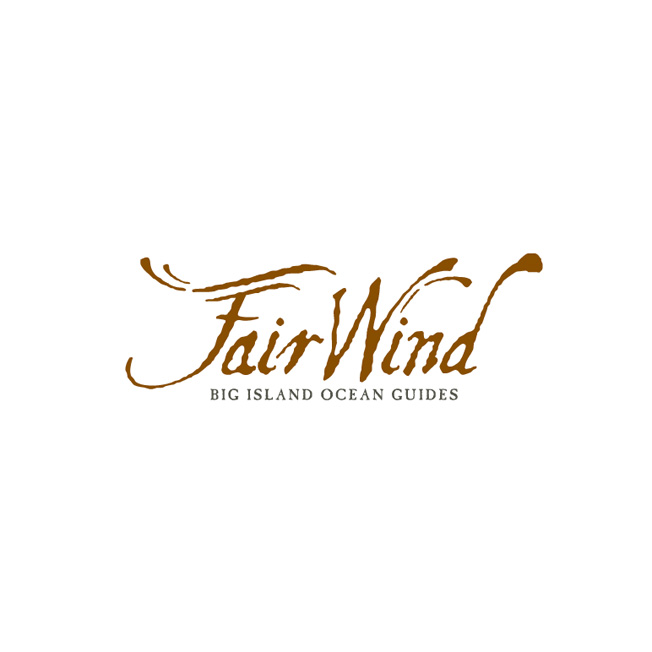 Fairwind Cruises Logo Design
Fair Wind came to us looking to upgrade their image because they were adding a more high-end ship to their already successful fleet. We came back to them with several options, from which they choose this "navigator" style mark.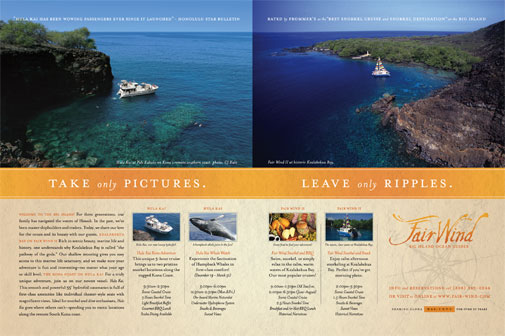 Fairwind Cruises Two Page Ad
Each page of this two-page ad was dedicated to showcasing the features of each of their tours and vessels. The headline was also intended to support their green initiatives and foster "reef love."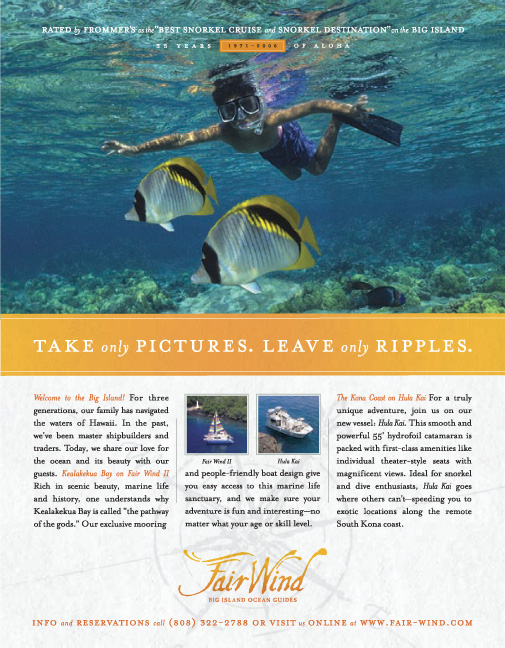 Fairwind Cruises Full Page Ad
We began our partnership with Fair Wind Cruises by developing a confident brand position. Once agreed upon, the logomark and photo shoot followed quickly. These elements were critical to communicate the new brand essence through print ads, brochures, and numerous other collateral materials. The media and marketing plan helped guide us where to place ads, what size ads to purchase, and how to manage all communications and touch points with consumers.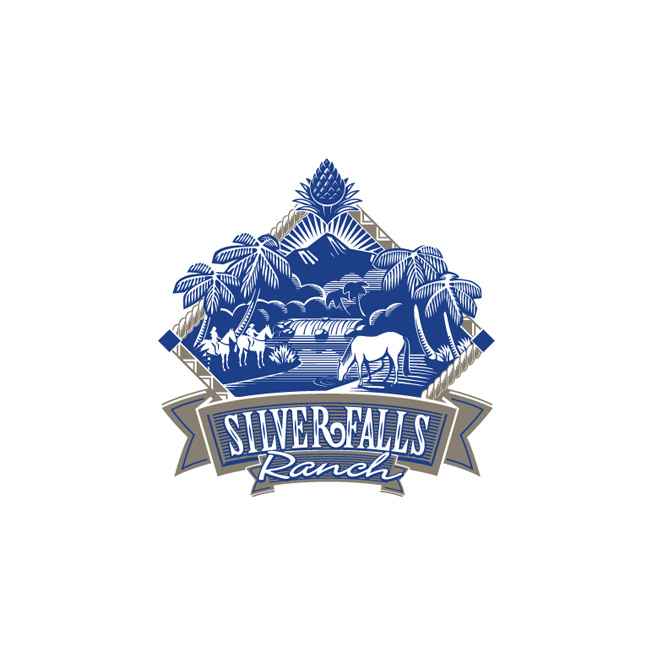 Silver Falls Logo Design
"Happy Horses" are alive and well at Silver Falls Ranch. The waterfall in the logomark is actually located on the property. I'd be a happy horse if I lived there.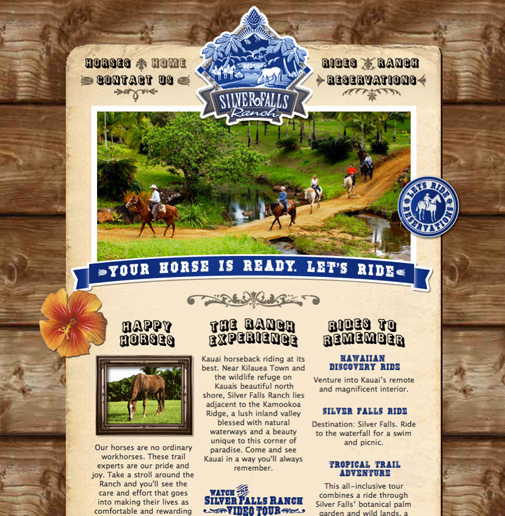 Silver Falls Website Design
We worked with Silver Falls Ranch to help them develop a brand that would resonate with their consumers, and Happy Horses is where we landed. Accepting reservations online was the top priority for the design and development of Silver Falls Ranch's web site.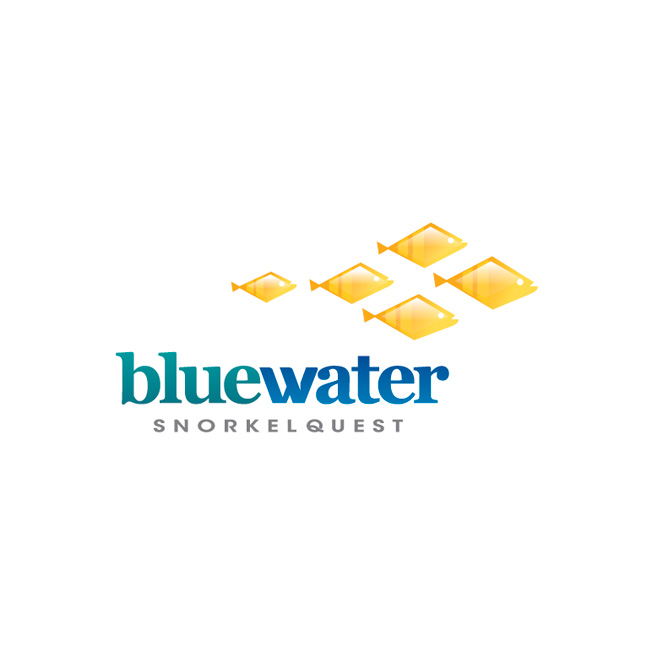 Bluewater Snorkelquest Logo Design
We only had 10 working days to develop this logo, but the result was spot on the brand strategy. Own the position of the most fun snorkeling tours on the Napali Coast of Kauai.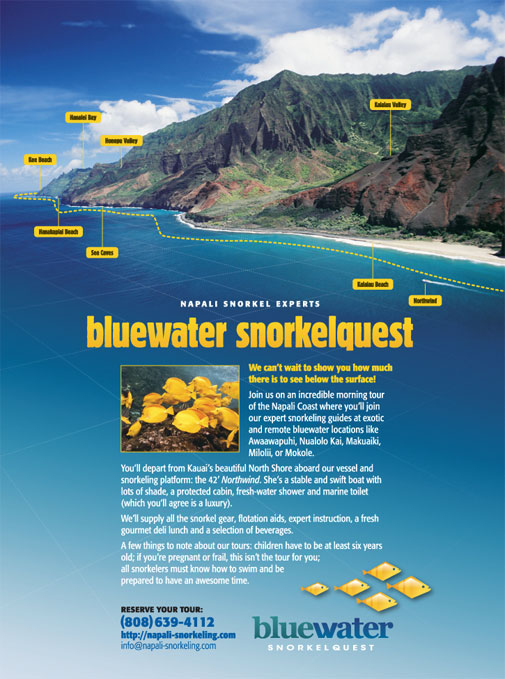 Bluewater Snorkelquest Ad Design
In an effort to showcase Bluewater Snorkelquest as a premier snorkel tour company, we leveraged existing photography that lent itself to showing consumers where they'd be going and what they'd be seeing, securing a snorkeling company leadership position in their minds.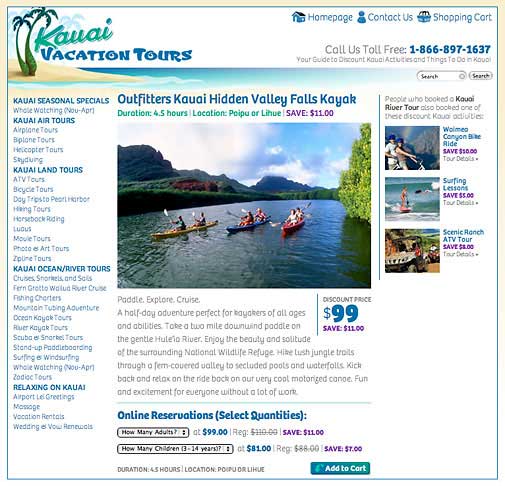 KauaiVacationTours.com Website
KauaiVacationTours.com is a one-stop shop for over 70 different discount Kauai activities and tours. They do all the work, so visitors to Kauai just relax and get the most from their vacation for the least amount of money. This database driven and e-commerce enabled website allows Kauai visitors to make online reservations for over 70 popular tours and activities. Built on top of a robust WordPress back-end, the site is a 'piece of cake' to edit and Kauai Vacation Tours can make updates and changes with no agency support. The proprietary shopping cart and pricing wizard we built turned this site of great search-engine-optimized content into a robust e-commerce site.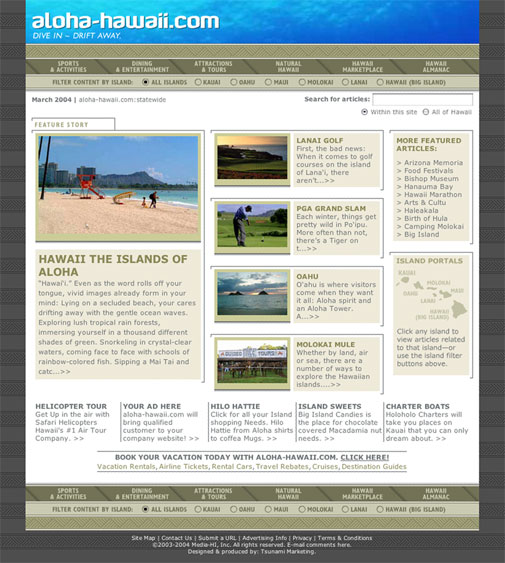 Hawaii Web Portal Design
Dive in – Drift away… MediaHI came to us when they wanted to reinvent and relaunch the Aloha-Hawaii, Search-Hawaii, and Postcards-Hawaii web sites. We developed a totally new interface, innovative back-end programming with complete client-side management of content, advertiser placement relevance control and tracking, and on-demand reporting with reminders and alerts regarding advertiser contracts. Almost immediately the number of daily page views increased by over 200% in the first four weeks after re-launch, and has steadily increased since then. New articles are added weekly, keeping content fresh. Average time spent at the site per unique visitor has doubled and relevant ad click-through percentage led to more sales per click.