Mauna Kea Tea
:: Tea Logo & Packaging Design
Mauna Kea Tea is an organic tea farm on the Big Island of Hawaii. Owners Takahiro and Kimberly Ino have a unique approach to tea farming that yields bright, delicious, and refreshing premium teas enjoyed by customers around the world.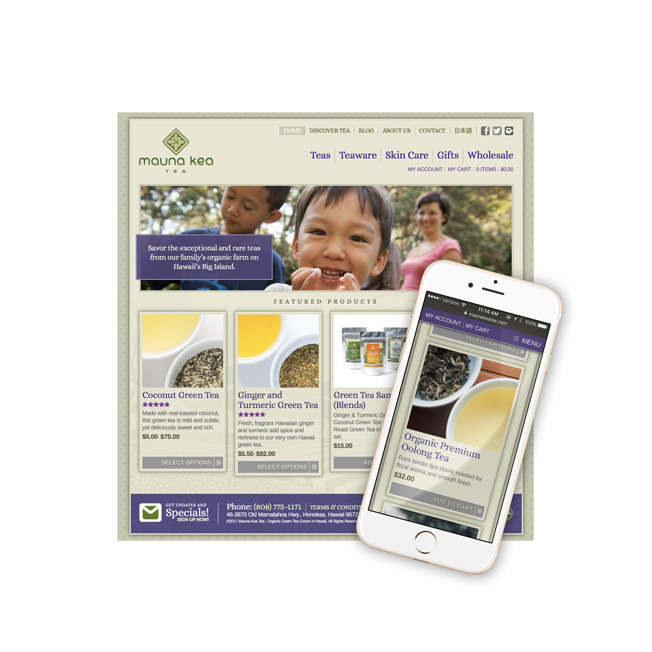 Mauna Kea Tea Website Design
The new website design for
Mauna Kea Tea
on the Big Island of Hawaii captures their brand in a subtle and inviting way. This responsive and mobile-friendly site features robust e-commerce functionality and is easy to use for both website visitors — and our client.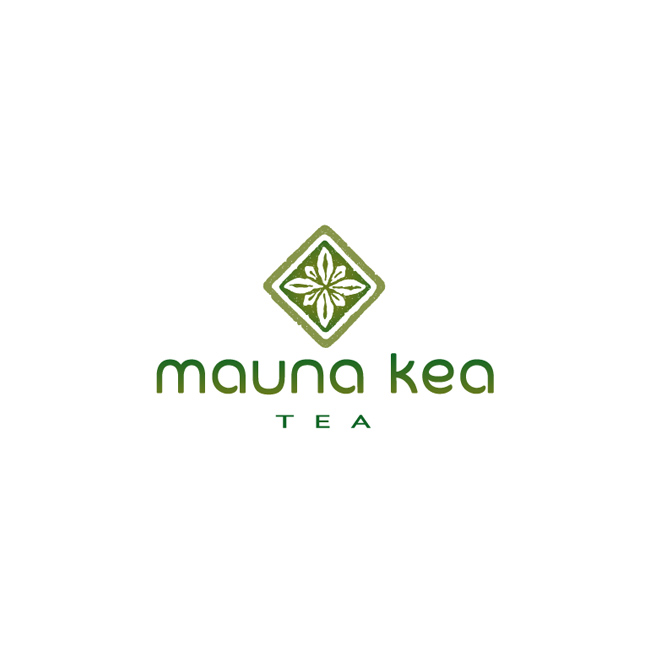 Mauna Kea Tea Logo Design
Mauna Kea Tea approached Delicious Design when they needed to enhance the presentation of their brand and logo to match the premium quality of the products they grow, package, and sell.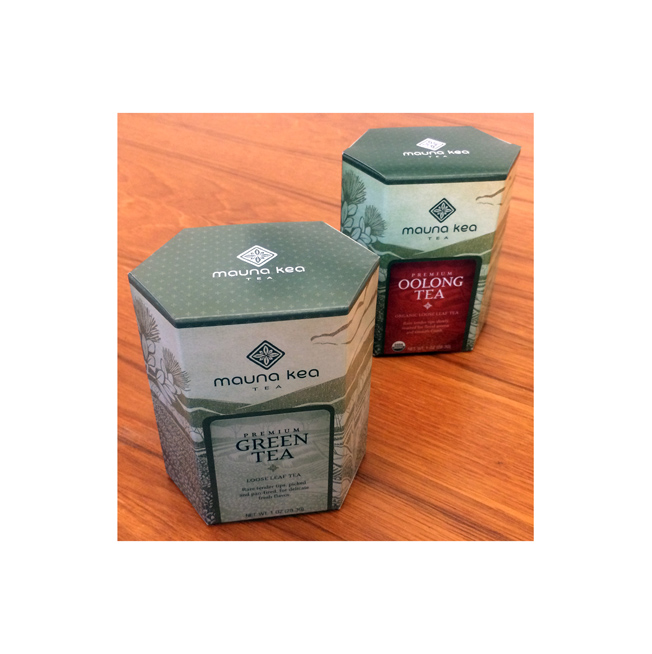 Mauna Kea Tea Packaging Design
We developed and designed this unique package for Mauna Kea Tea's line of organic teas from the Big Island of Hawaii. An interchangeable tea label system allows each variety to have a custom box while keeping costs down by printing a single package.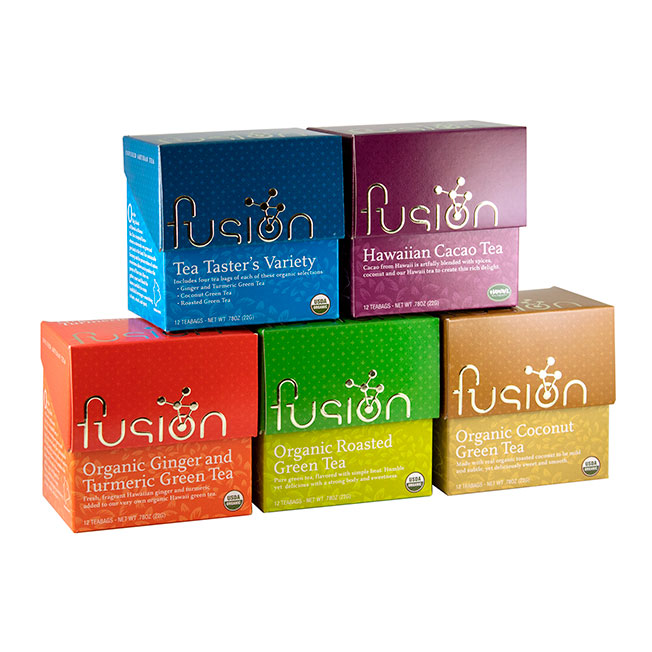 Fusion Tea Packaging
Fusion is a new brand of tea from Mauna Kea which combines their amazing organic green tea with whimsical spices and flavors. The result is a fresh, delicious, and approachable beverage.