Royal Coconut Coast
:: Travel & Tourism Marketing
The Royal Coconut Coast Association was formed to unify the marketing efforts of activities, restaurants, hotels, resorts and condos located in the Kapaa corridor on the east side of the island of Kauai.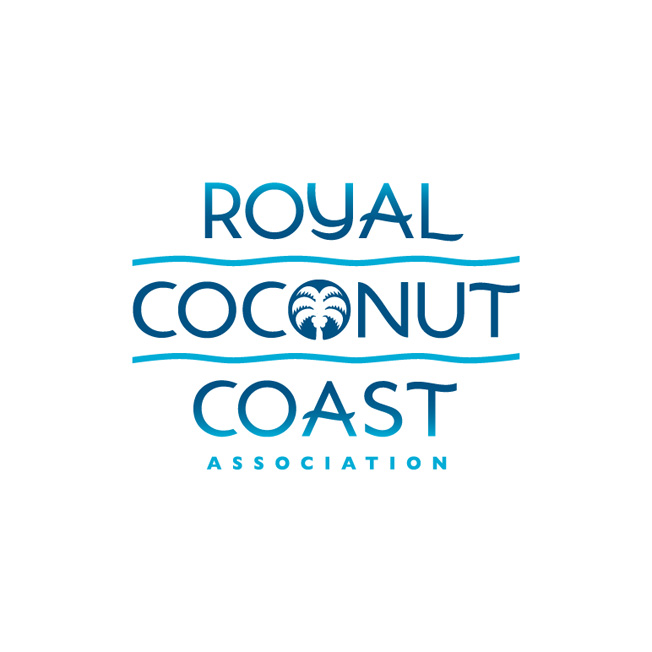 Royal Coconut Coast Logo Design
The logo design for the Royal Coconut Coast of Kauai captures the fun, approachable, ocean-front nature of the area—with a nod to the coconut plantations which lend their unique flavor to the region.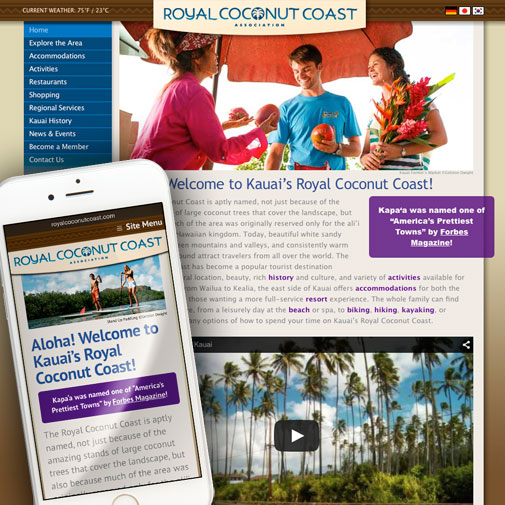 Royal Coconut Coast Website Design
We designed and built this interactive WordPress website to support the Royal Coconut Coast Association's mission of marketing the Kapaa corridor to Kauai visitors, travelers, and tourists.