D2 Partners
:: Real Estate Marketing
D2 Partners is the Bend Real Estate team of Debbie Benson and Dawn Ulrickson and they have a unique approach to selling real estate here in Central Oregon. Brokers at Coldwell Banker Morris Real Estate with over 40 years of combined experience, they've helped hundreds of happy clients and guarantee an amazing home selling experience. We've used D2 Partners for several property transactions ourselves — and can say that they really are quite exceptional!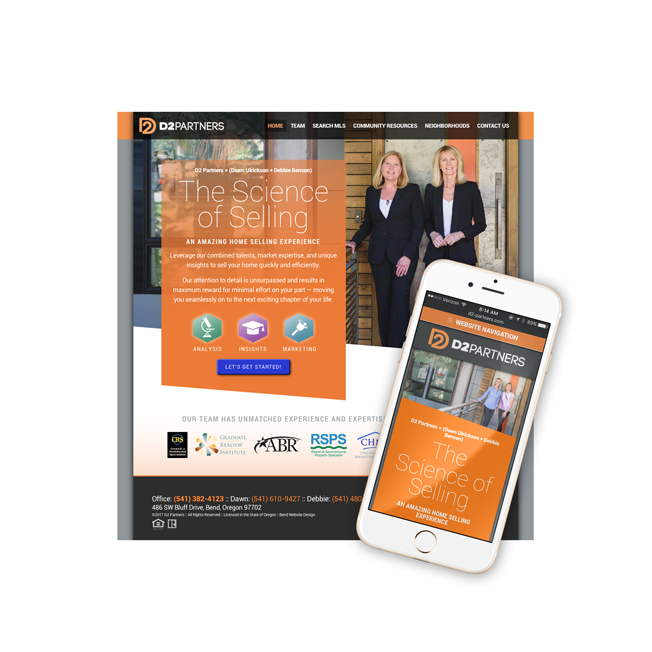 D2 Partners Website Design
After branding and designing a logomark for D2 Partners, we created this simple and effective WordPress website that illustrates these Bend real estate brokers' unique difference and unmatched expertise.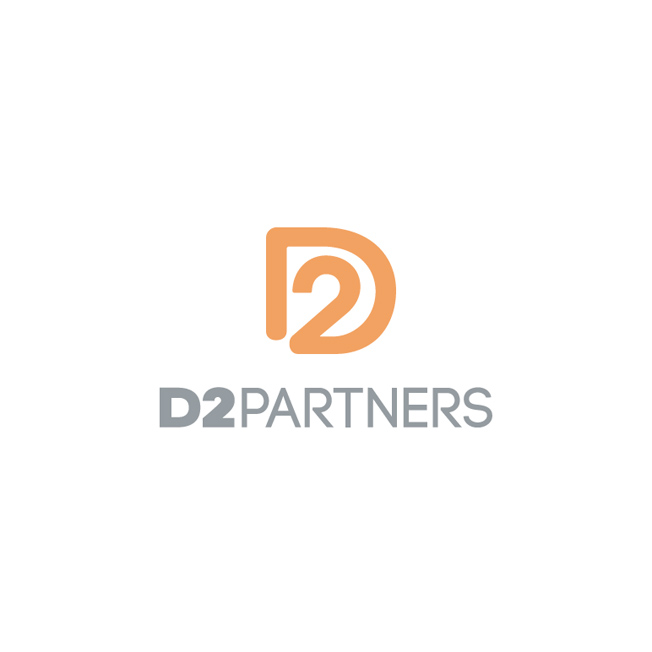 D2 Partners Logo Design
The Team at Delicious helped these great local realtors to brand — and name — their new partnership here in Bend, Oregon. After we presented eight strong concepts for their new logo, they honed in on a single direction which we then refined to arrive at this vibrant, modern logomark which you see here.