Poipu365
:: Vacation Rental Marketing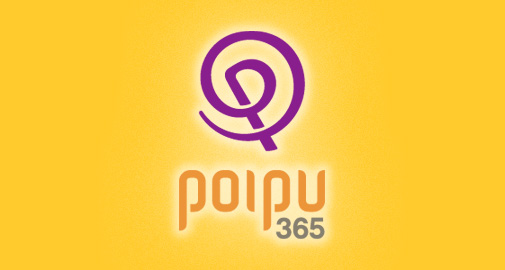 Poipu365 Naming & Logo Design
Our client is very connected to Poipu, so her logo needed to reflect both the area and her personality. She is bubbly and vivacious, but also very professional and highly ethical. Her logo needed to have some of that personality, but also tie into the area and the company name. The colors are representative of both the client, and the area (Poipu: the sunny side of paradise!), and "365″ shows up in the swirl that forms the "P". Pretty sweet!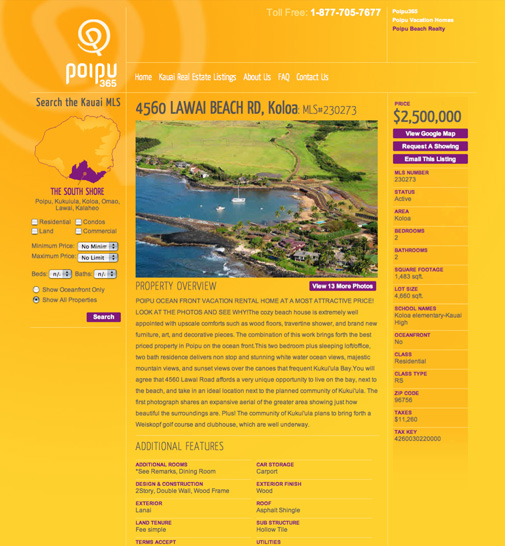 Poipu365 WordPress Website
This is actually three web sites in one. The main landing page, Poipu365.com, is representative of the overall brand and is used in marketing materials. PoipuBeachVacationHomes.com will take you to the vacation rentals section, and PoipuBeachRealty.com will take you to the real estate website design featuring MLS/IDX listings and information. The three sites together have synergy and are supported by a strong brand foundation.