Plantation Hale Suites
:: Hotel Website Design
Plantation Hale Suites is a boutique hotel located in Kapaa on Kauai's Royal Coconut Coast. Close to shopping, restaurants, ocean activities, hiking, and waterfalls—it's a great place to stay when visiting the Garden Island of Kauai.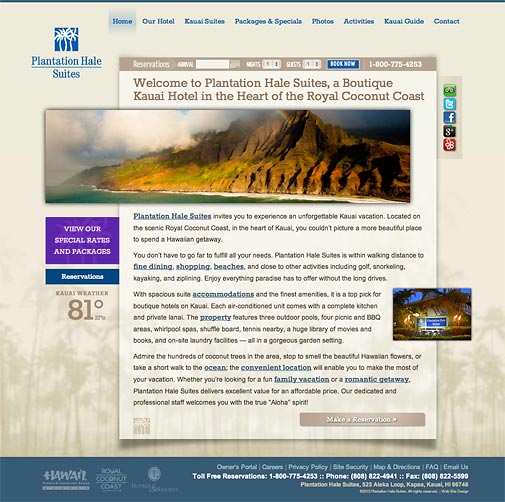 Plantation Hale Suites Website Design
Plantation Hale Suites hired us to build their new website and take over their online marketing and adverting program in 2013. The website is built on the WordPress CMS system, so it's easy to manage and easy to update, and the look and feel of the site has been upgraded to match the newly renovated suites which are cool, comfortable and modern.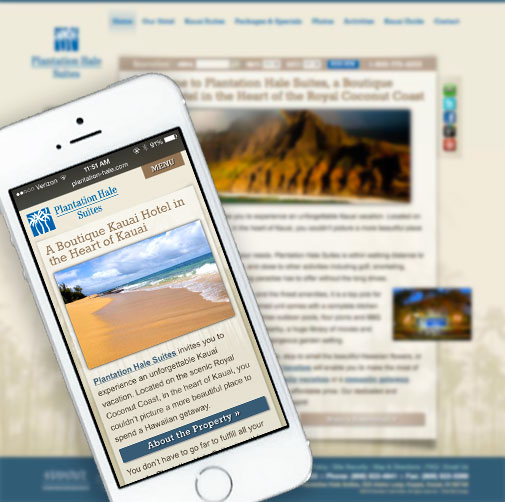 Plantation Hale Mobile Website Design
We designed and built this mobile-specific version of the Plantation Hale Suites boutique hotel website so visitors to Kauai would be able to access resort information from their mobile phones.