Pacific Tile
:: Retail Advertising and Logo Design
Once Home Depot arrived on Kauai, some of the competing small businesses wanted to make sure to maintain their mindshare and market share. One such entrepreneur was Margaret Sheen of Pacific Tile. The same tried and true process was undertaken to discover her brand position before we could begin on a new identity and comprehensive web site. The web site led to print ads, creative and award winning radio spots, and that coveted marketshare.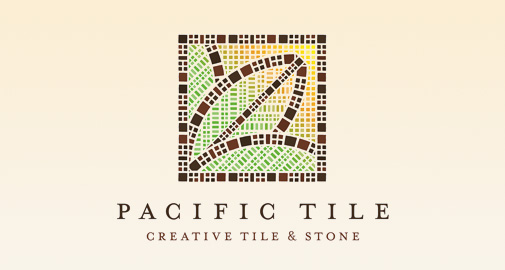 Pacific Tile Logo Design
Once the brand position was approved, we provided the client with several naming options. The original name proposed was Pacific Tile Traders. The client eventually decided on just Pacific Tile for her name, and then we designed this very creative mosaic-like logomark to represent her business.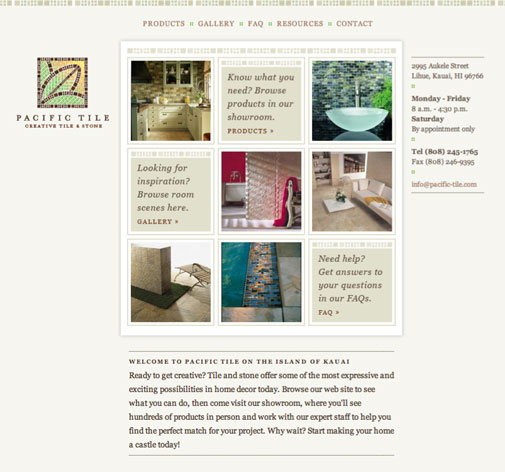 Pacific Tile Website Design
The client needed to differentiate herself from the local competition, and the new "big box" guy that had just opened its doors. Personal service and creativity rang true for Pacific Tile, and an interactive product gallery made it easy to select tiles prior to even stepping foot in her showroom, saving everyone time and energy.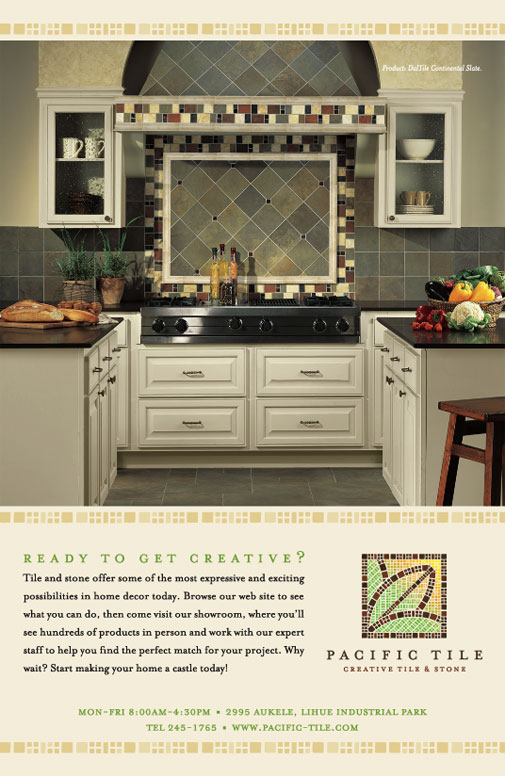 Pacific Tile Advertising
This was the first full page, 4-color print ad to deliver the new brand position of "creativity."