NTBG
:: Non-Profit Fundraising Campaign
NTBG came to us looking to increase their membership base as part of a program to secure matching funds for their very ambitious Botanical Research Facility, which ultimately received a LEED Gold Certification. As always, the first step was to develop a solid brand position that we could leverage for a multi-disciplinary, three-phased media and marketing program. The final program included print media, radio, web site development and marketing, educational and entertainment events, t-shirts and other promotional giveaways, a membership building kit, brochures and newsletters. Every component was carefully considered and well orchestrated to touch consumers at specific points in the relationship building process. In the end, they received their grant and were thrilled at all the new members that signed up.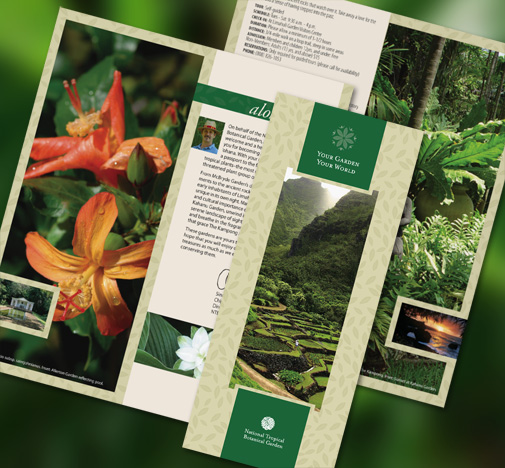 NTBG Campaign Brochure
Advertising and Collateral in Support of "Our Garden. Our World." Campaign brochure which was used to provide a deeper understanding of all that was being undertaken by this remarkable organization.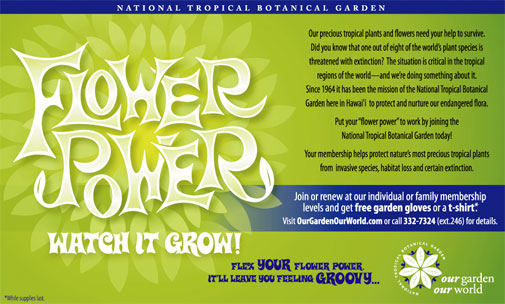 NTBG Advertising
The first ad in a series which supported the three different phases of the NTBG membership drive campaign.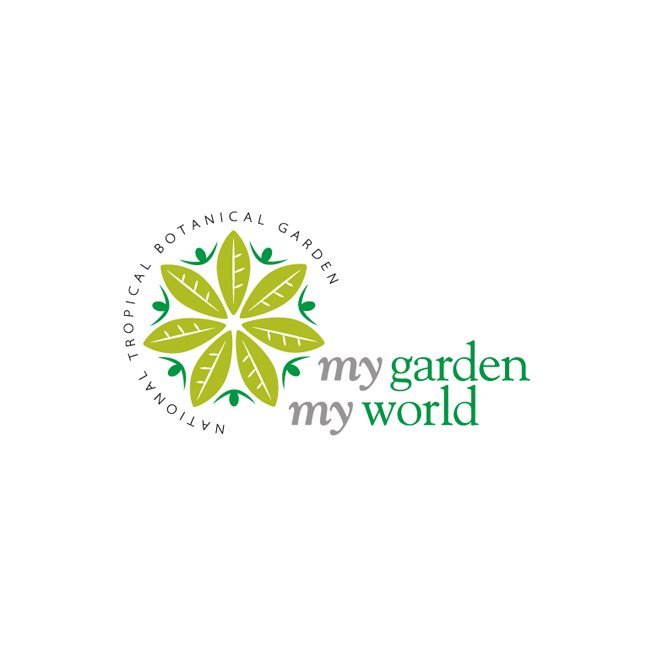 NTBG Campaign Logo Design
NTBG Membership Drive Campaign Identity. Our Garden. Our World. That was the theme of the membership drive to support the building of NTBG's new Botanical Research Center, which eventually was awarded a LEED gold certificate.