Lihue Dental
:: Kauai Medical & Dental Marketing
Lihue Dental is the professional practice of well known Kauai Dentist: Dr. Terry Allen, DDS. Centrally located in the Kukui Grove Health Center on the island of Kauai, Lihue Dental has been called "A Breath of Fresh Air." A place where relationships count and personalized service is accompanied by brilliant dentistry and compassionate care.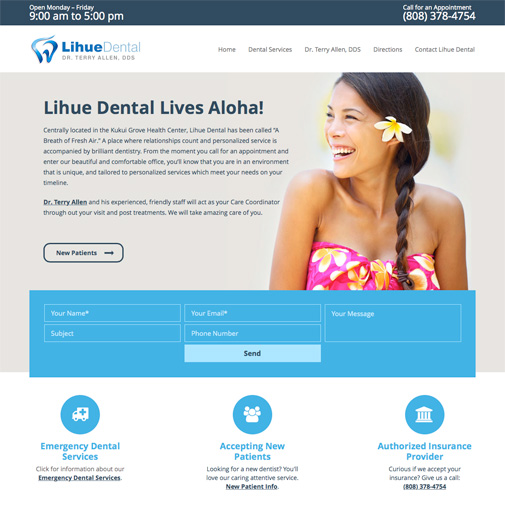 Lihue Dental Website Design
Dr. Terry Allen, DDS was opening a dental practice in Lihue and needed a website that would provide his new and returning patients with in-depth information about the new business: Lihue Dental. In order to move quickly, and start generating business right away, he turned to Delicious Design. We used a modular WordPress framework and were able to get the new site online in a matter of days.