Kauai Visitors Bureau
:: Destination Advertising & Marketing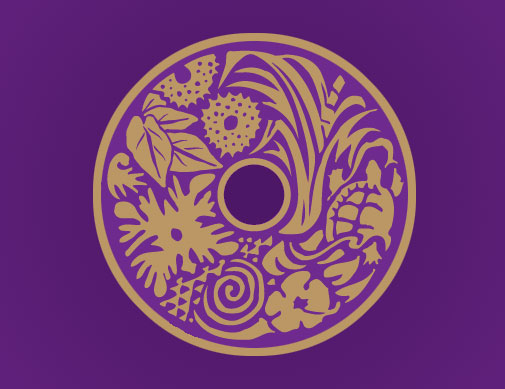 KVB Souvenir Pin Design
This 'logomark' was developed to go on a souvenir pin which the Kauai Visitors Bureau hands out at various industry trade shows and events. It captures many of the unique natural elements associated with Kauai in a petroglyph illustration style which is indigenous to Hawaii.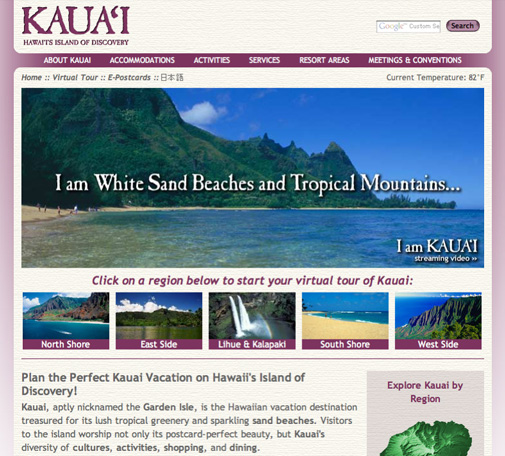 Kauaidiscovery.com Website Design
This is another web site that we designed and produced several years earlier (2004), and were re-hired to update it when they were ready to take advantage of faster bandwidth speeds and new technologies. The KVB web site has been quite successful for the organization, and we appreciate the continued partnership over the years. Winner of a 2004 Honolulu Advertising Federation Award of Excellence.