Organic Farms
:: Organic Produce Marketing
We've produced a wide variety of projects for organic farms and produce companies over the years — in fact the very first logo we were hired to create back in 1991 was for a farm on the island of Kauai.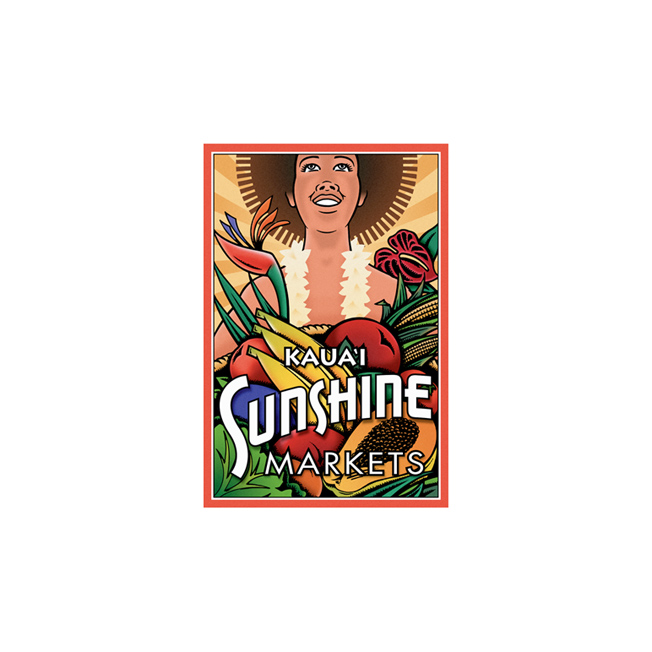 Kauai Sunshine Markets Logo
Fresh produce is abundant on the Garden Isle, so creating a fresh looking logo that would attract consumers to the island-wide sunshine markets that are open to the public all around the island on different days of the week was like shooting papayas in a barrel.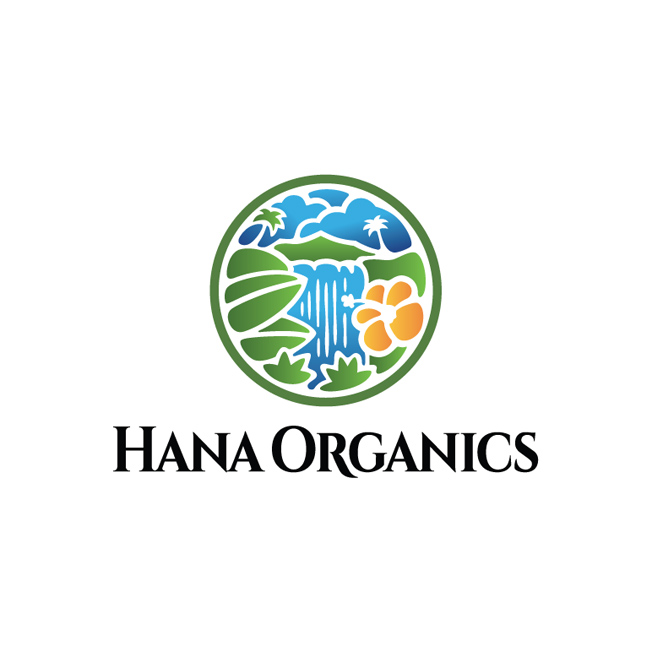 Hana Organics
Located on Maui, Hana Organics came to us with a kernel of an idea and wanted us to execute it for them. This logomark is the culmination of that partnership.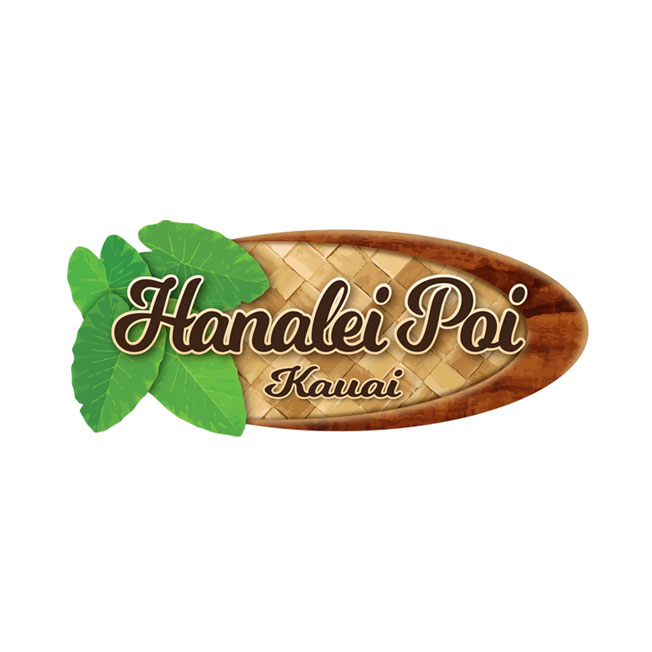 Hanalei Poi Logo Update
Hanalei Poi is made from Taro grown in the lush Hanalei Valley on the island of Kauai. Their logo was stuck in the past — but their heritage is a crucial part of their brand — so we updated the logo while keeping its roots firmly planted in Hawaii's past.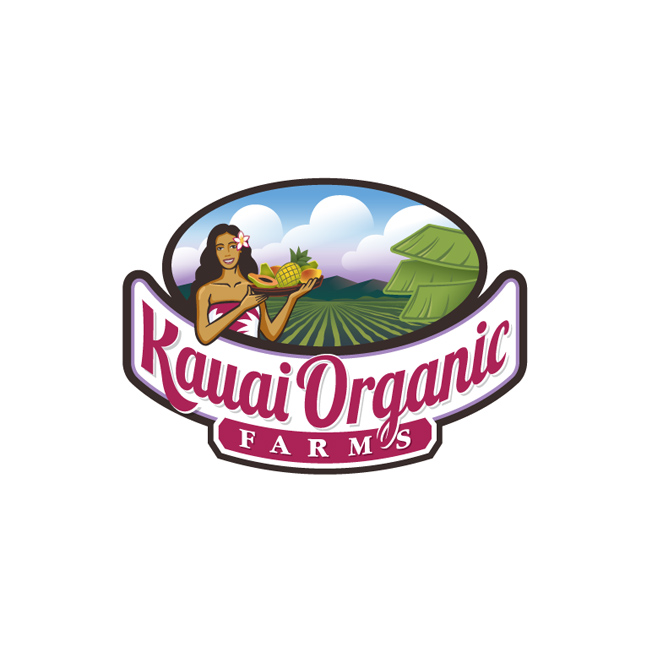 Kauai Organic Farms Logo Design
Like most farms, Kauai Organic Farms got by for many years with a "stock" clip-art style logo — they thrived because they have a great product and loyal customers. These days, that's not enough. To compete in a global marketplace you have to leverage a strong brand to attract new customers and strengthen your connection with existing ones. We designed this farm-style logo to have a touch of heritage and capture the topical tone associated with a farm in the islands.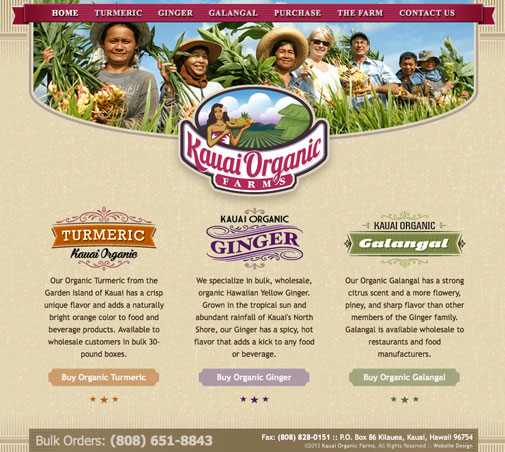 Kauai Organic Farms Website Design
Kauai Organic Farms' website was old and out of date when they hired Delicious Design to give their business a shot in the arm. We gave them a fresh new web design that visually communicated their earthy, organic approach to farming — while still being easy to use and optimized for search engines. Built on WordPress they can now make updates whenever they need to so the site will never be out of date.