Kauai Organic Farms
:: Organic Produce Marketing
Phil and Linda Green have run their organic farm on the North Shore of the island of Kauai for nine years. They raise tropical crops like turmeric, ginger, and galangal which are shipped in bulk quantities to grocery stores, restaurants, food manufacturers and beverage companies.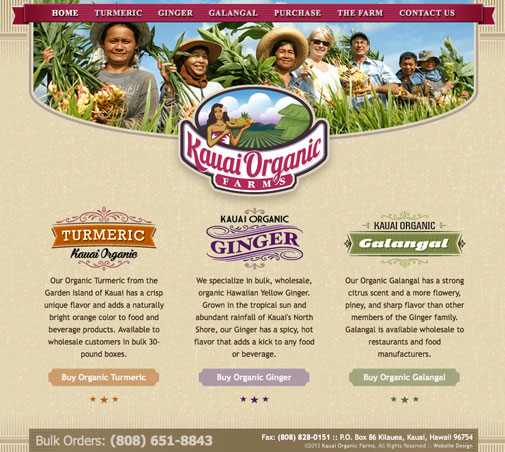 Kauai Organic Farms Website Design
Kauai Organic Farms' website was old and out of date when they hired Delicious Design to give their business a shot in the arm. We gave them a fresh new web design that visually communicated their earthy, organic approach to farming — while still being easy to use and optimized for search engines. Built on WordPress they can now make updates whenever they need to so the site will never be out of date.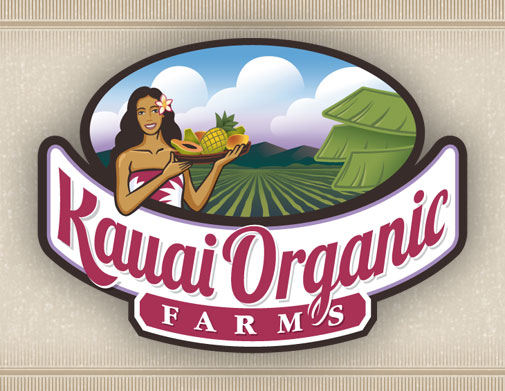 Kauai Organic Farms Logo Design
Like most farms, Kauai Organic Farms got by for many years with a "stock" clip-art style logo — they thrived because they have a great product and loyal customers. These days, that's not enough. To compete in a global marketplace you have to leverage a strong brand to attract new customers and strengthen your connection with existing ones. We designed this farm-style logo to have a touch of heritage and capture the topical tone associated with a farm in the islands.