Kauai Made Products
:: Advertising & Marketing Program
Kauai Made® is a program of the County of Kauai to promote goods, products and services made in whole or in part on the island of Kauai.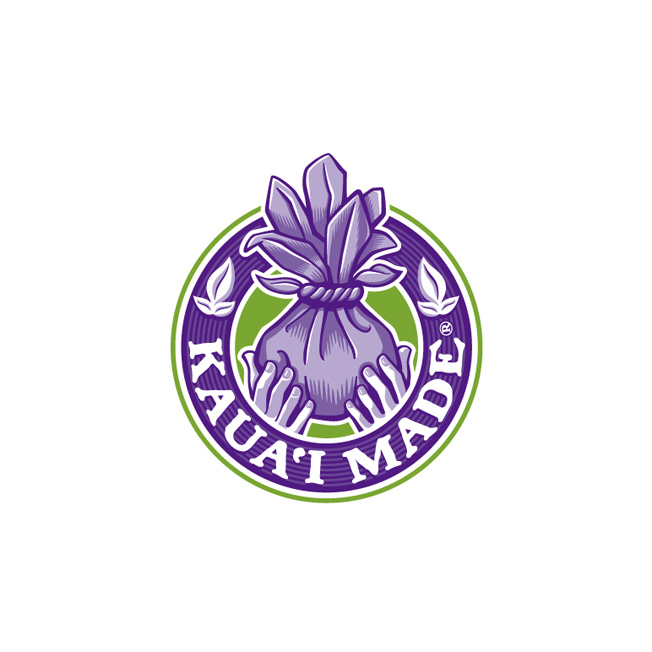 Kauai Made® Logo
We created this new logo for the Kauai Made® program to give them a stronger, more legible, more "hand crafted" feel. The symbol is a "ho'okupu" or "honored gift" which was traditionally an item of exceptional value which had been wrapped in a ti leaf lei.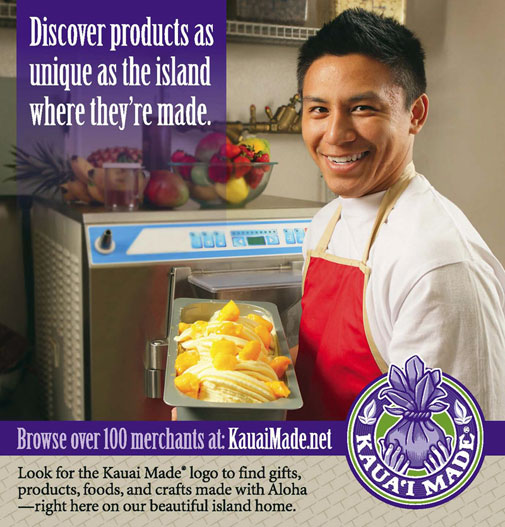 Kauai Made Advertising
Hawaii Magazine Advertisement. This first ad in the series features Papalani Gelato and their mouth-watering frozen treats.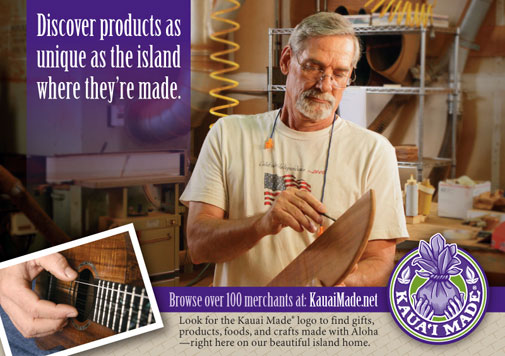 Kauai Made Ad Design
Kauai Magazine Advertisement. This second ad showcases The Koa Store where hand-crafted gifts and artwork are made from rare Hawaiian Koa wood.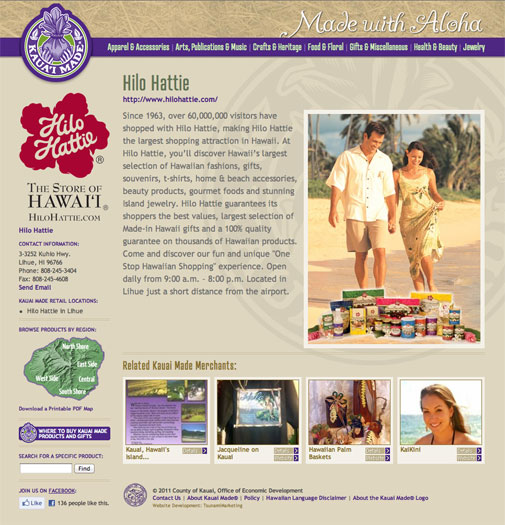 Kauai Made Website Design
Improved website SEO, increased pages per visit, more click-through traffic to member websites, and ease of updates were the primary goals of the new Kauai Made® website. Our design solution — which we built upon the WordPress content management system — accomplished all this and more!