Kalaheo Café
:: Restaurant Signage and Advertising
Just down the street from our office when we lived on Kauai, Kalaheo Cafe & Coffee Company is a local hangout in beautiful upcountry Kalaheo, Kauai. Serving an awesome breakfast and lunch menu — we frequent it regularly when we return to Kauai. When they relocated "up" the street in their new building, they made a shift in their name to focus more on the food and less on the coffee aspect, and needed a new logomark, brochure, print and radio ads. They came to the right place. All were accomplished in a short period of time, and also to meet their resource allocations.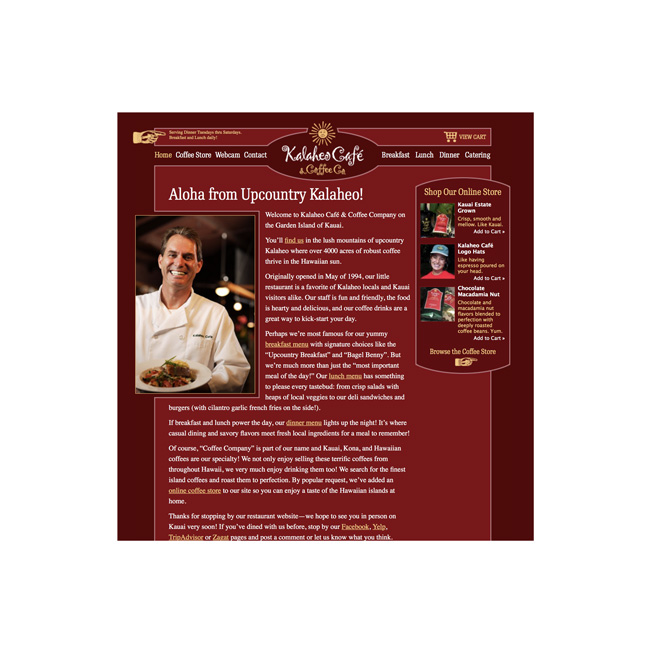 Kalaheo Café Website Design
Launched in early 2012, this Kauai restaurant website includes e-commerce functionality that allows visitors to shop for Kauai, Kona and Hawaiian coffees. Built on the WordPress platform, the site is easy to maintain and administer by the client — and all credit card transactions happen seamlessly and securely. The design is fresh and delicious, just like the great food at Kalaheo Café & Coffee Co.!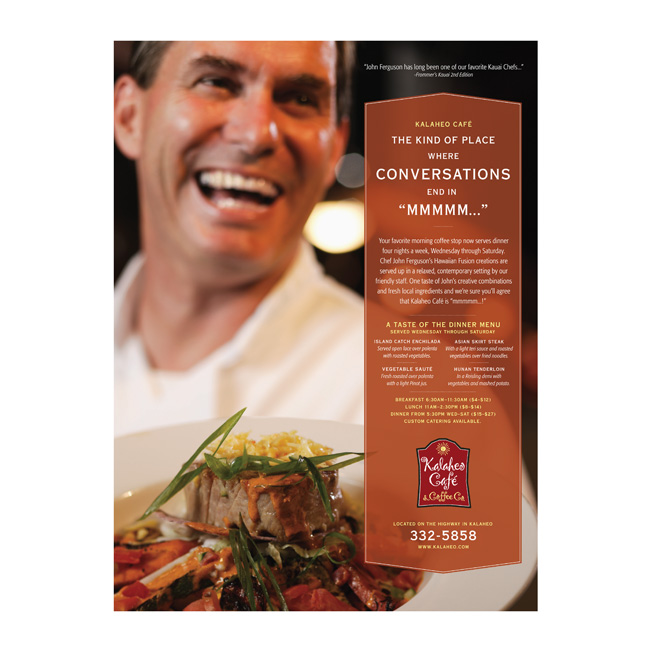 Kalaheo Café Print Advertising
John Ferguson, the owner and executive chef, is quite a personality. We felt it was appropriate to focus on him in the advertising because he's the kind of guy that's just fun to hang around with. And the food? Simply superb.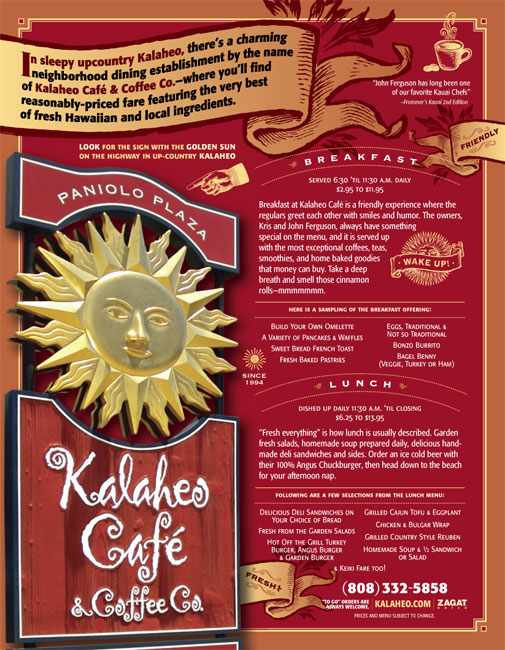 Kalaheo Café Brunch Ad
This full page ad was designed to highlight the delicious breakfast and lunch choices available at Kalaheo Café.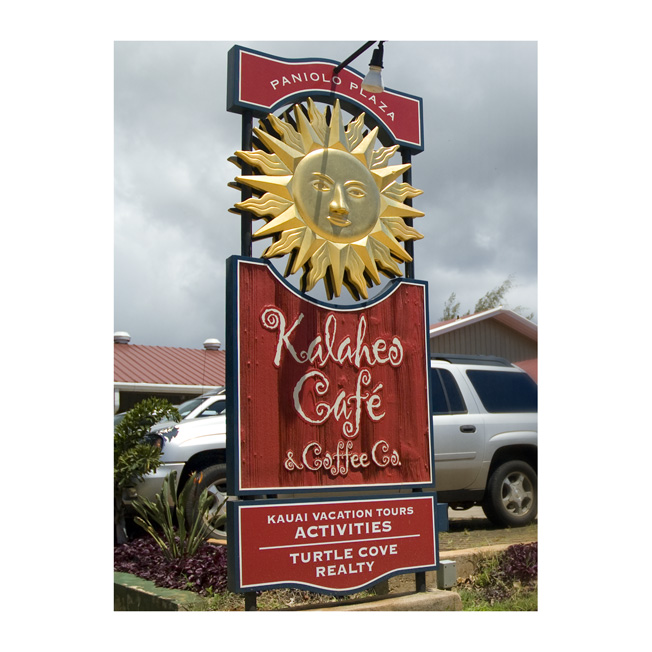 Kalaheo Café Sign Design
Located right on the main road that flows through upcountry Kalaheo, Kalaheo Cafe's location was perfectly situated for this fun and lively sign that communicates, "We're a friendly place to eat. Come on in!"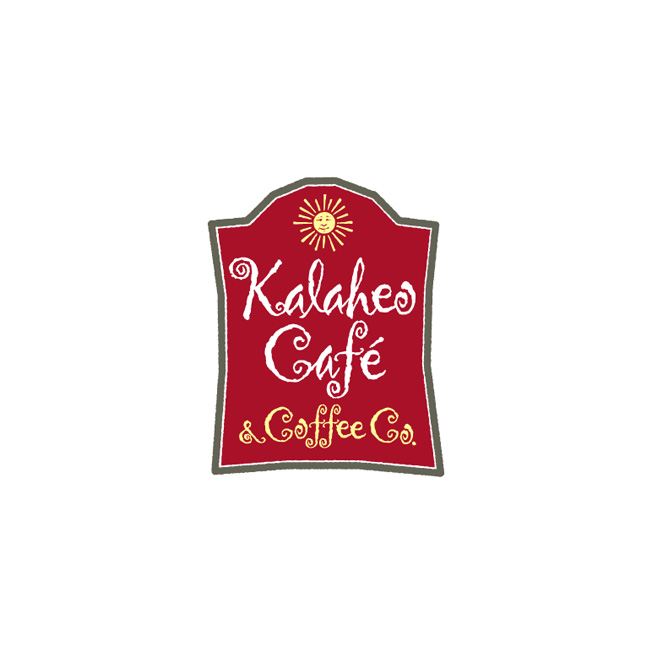 Kalaheo Cafe & Coffee Co. Logo
This neighborhood cafe is a fun and eclectic place to have a great cup of coffee, fresh baked good, garden fresh salads, and any number of other amazing breakfast or lunch dishes. It's a "rise and shine" kind of place, thus the sun in the logomark. You should see the roadside sign – it turned out quite beautifully.