MethodIT
:: IT Company Logo and Website Design
MethodIT is a Honolulu-based provider of IT services and support to the Hawaii business market. Specializing in networks, wireless integration, and cloud services, they provide the critical IT support to keep island businesses up and running.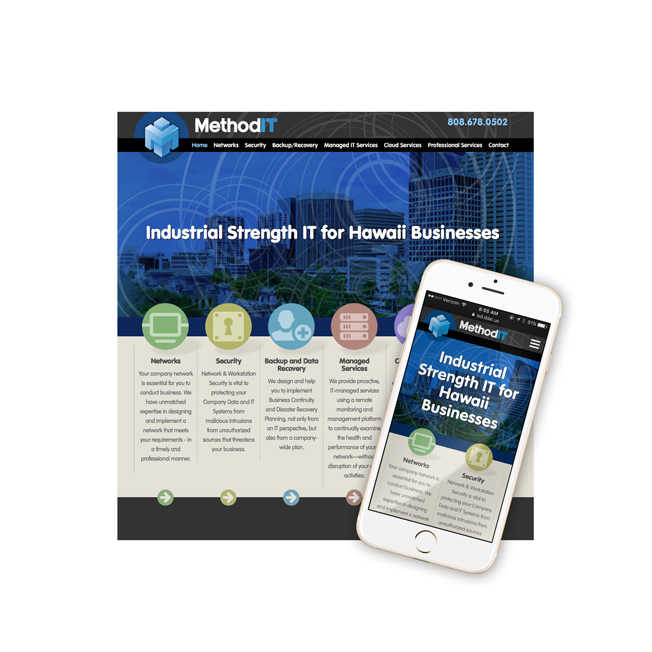 MethodIT Website Design
The website design we developed for MethodIT is built upon the flexible and robust Wordpress CMS — so it's easy to make updates and keep the site current. The style and content were thoughtfully crafted to communicate the MethodIT difference of "Industrial Strength IT for Business" — while clearly outlining the company's IT offerings to prospective clients and partners.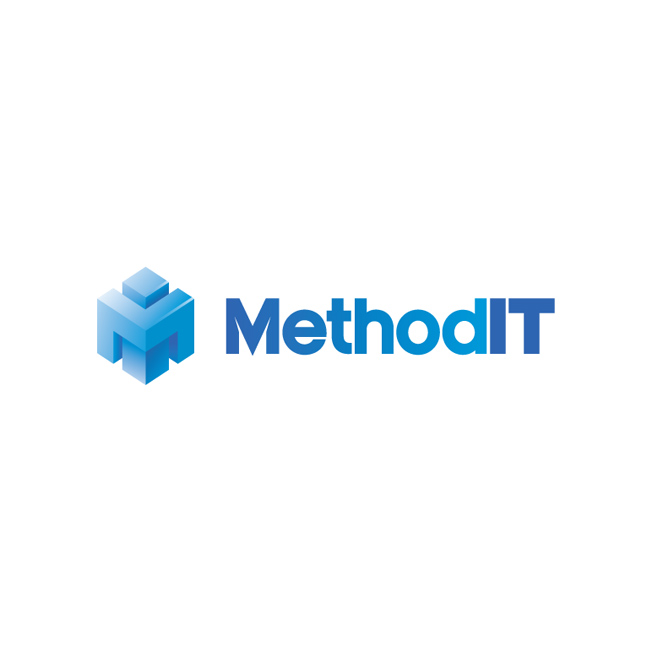 MethodIT Logo Design
MethodIT came to Delicious Design when they needed to update their brand in order to appeal to a new market in the competitive Honolulu IT business. This logo design captures the "industrial strength IT for business" position they've adopted.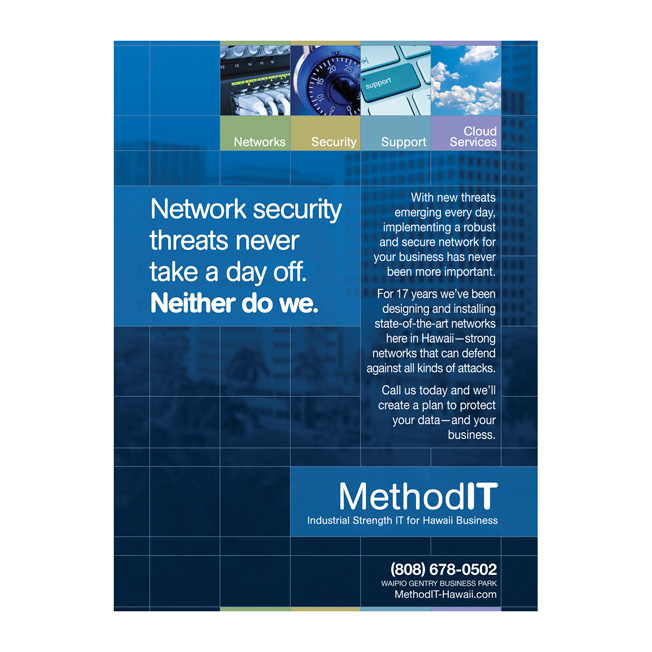 MethodIT Print Advertising
The print ad was designed to support MethodIT in the local market — it's bold, simple message inspires confidence that business need when searching for IT support.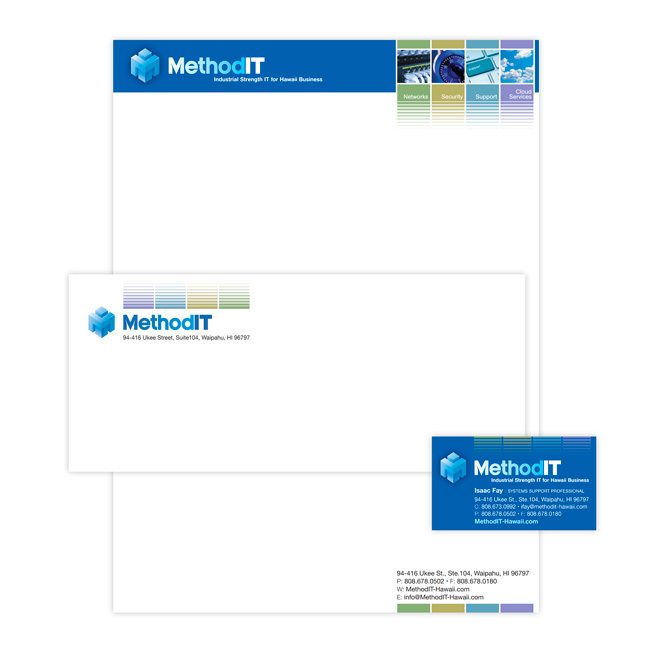 MethodIT Corporate Letterhead Design
While email and vCards have taken over day-to-day business communication, a solid letterhead system projects a sturdy, reliable image — and MethodIT stationary inspire confidence among their clients.