Holo Holo Charters
:: Tour Advertising & Website Design
Ten years ago, the owners of Holo Holo Charters approached us to assist them with their advertising efforts. Once again, the research and development of a new brand position was essential to lay a solid foundation upon which to build a successful marketing program. Once all the key pieces were in place, the conversation about Holo Holo Charters changed dramatically, and what is marketing, really, beyond shaping the conversation around your business? Year after year we partner with them on their marketing efforts, and planning has become an integral part of the service that we offer.
Holo Holo Logo Design
Holo Holo's previous logo design was of a petroglyph turtle, but once we completed the brand position and discovered that their brand was actually based on being fast, we knew the turtle had to go.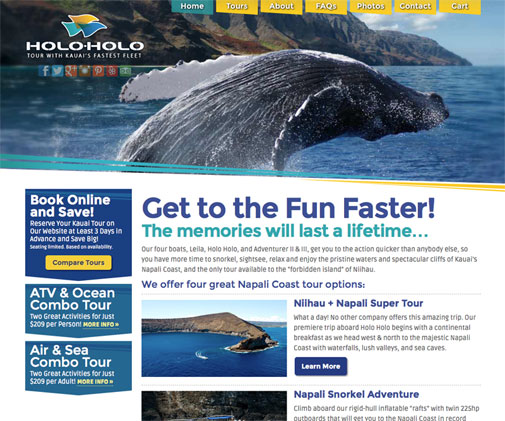 Holo Holo E-Commerce Website
Leveraging third-party software, we designed and launched this reservation-based web site specifically to reach consumers prior to arrival, offering them an incentive to book before they landed. It also has great synergy with their brochure, print advertising, and a slew of other projects that we've produced for them over the years. Because it is built with WordPress Holo Holo Charters can make changes and updates with ease.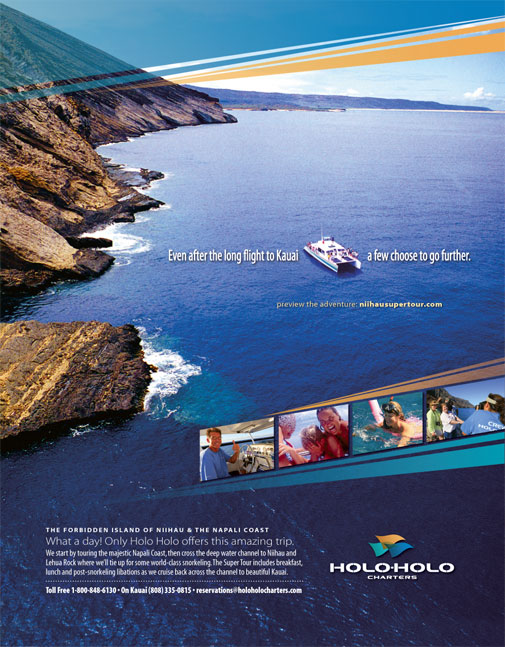 Holo Holo Charters Print Ad
The look and feel of this print ad was based on Holo Holo Charters main brand-driven advertising, but focused on their "super tour to Niihau."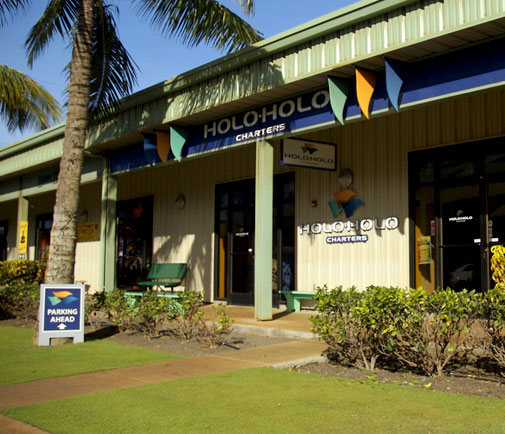 Holo Holo Storefront Design
The visual appeal of the bold new logo colors and the dimensionality of the flags really helped to get consumers (and their competitors) to take notice of their new image.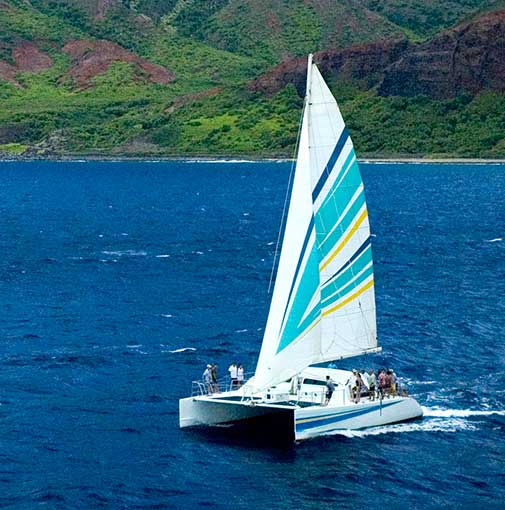 Holo Holo Tour Boat Graphics
Bringing the vessels in line with the brand was the icing on the cake.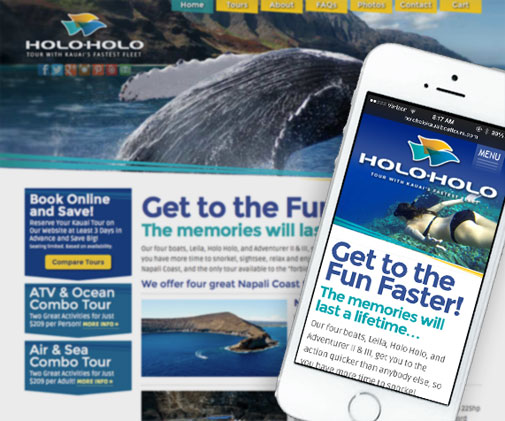 Holo Holo Charters Mobile Website
Our Analytics reporting was showing that visitors who had already arrived in Hawaii were using their phones to search for things to do on Kauai—so we built this mobile optimized website and launched a mobile ad campaign to make sure Holo Holo's customers were able to find the information they were looking for in a format that was easy to use. The result? A big jump in the number of mobile reservations.