Healthcare Clients
:: Healthcare Marketing Programs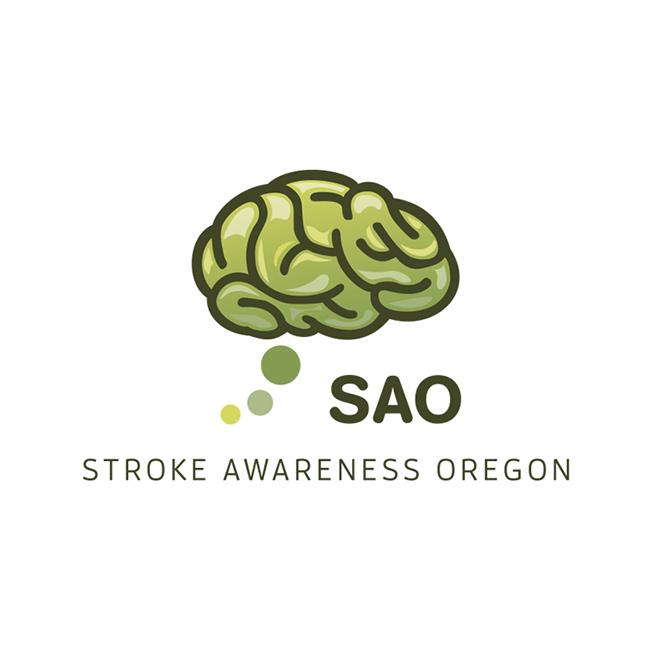 Stroke Awareness Oregon Logo Design
Stroke Awareness Oregon is a non-profit Central Oregon organization committed to reducing the impact of stroke through education and awareness. Our
logo design
solution literally encourages people to think about stroke.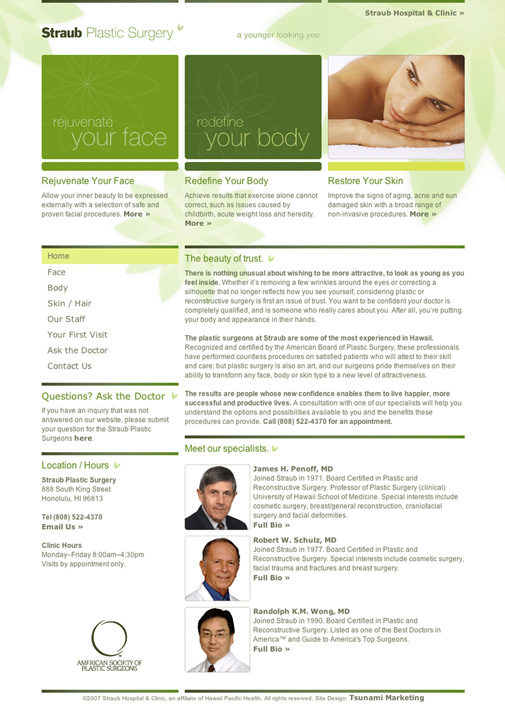 Straub Website Design
Straub Plastics is the dermatology department of Straub Hospital & Clinic and when they sought to compete with other plastic surgeons in Hawaii, we helped to position them in a more approachable—and less clinical way. After all, the motivation for elective plastic surgery is a lot different than most other hospital procedures.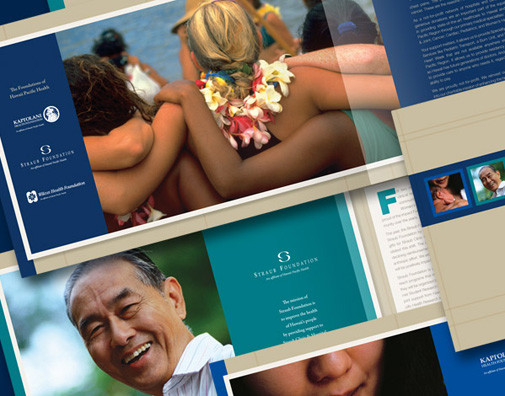 HPH Annual Report
Designing an annual report with stock images on a limited budget can be challenging, but we are extremely happy with the end result. The project included the concept, design, printing and mailing of a 20-page, saddle-stitched booklet with cover letter and mailing envelope to 15,000 individuals.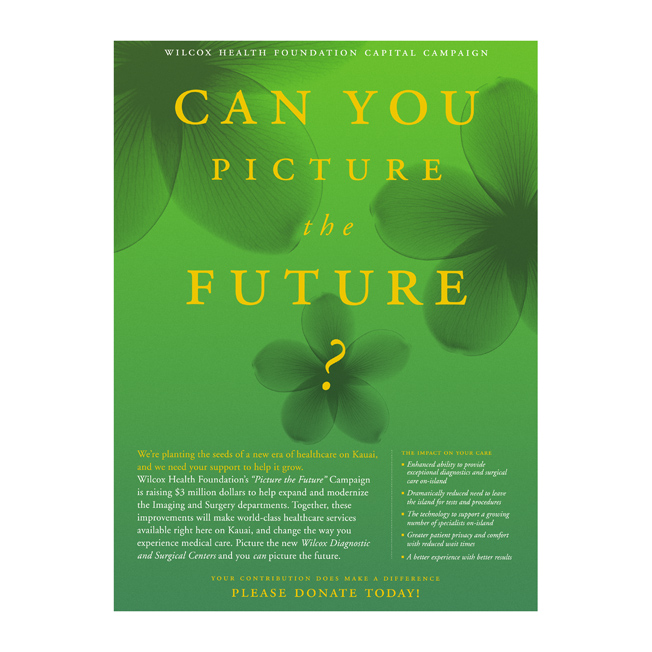 Wilcox Health Capital Campaign
Working with Wilcox Health Foundation on this capital campaign was a very rewarding experience. Not only did our whole staff benefit from the new technology that would be available to us all at the local hospital, they all volunteered some time and energy to help the campaign succeed. We produced a wide variety of materials, starting with a campaign position that turned into the main theme, "Picture the Future," but also included a web site, print materials, banners, campaign thermometer, direct mail pieces, invitations to special events, and the list goes on.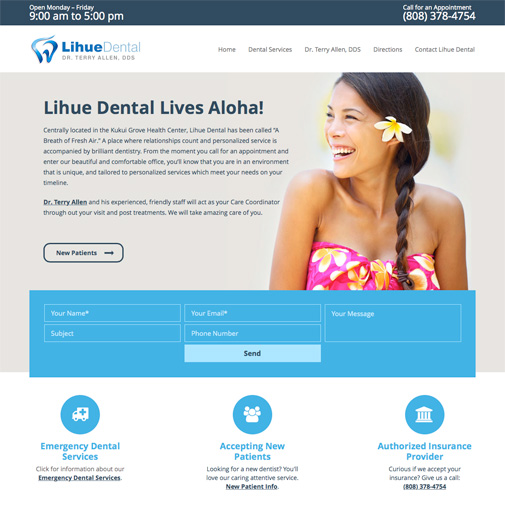 Lihue Dental Website Design
Dr. Terry Allen, DDS was opening a dental practice in Lihue and needed a website that would provide his new and returning patients with in-depth information about the new business: Lihue Dental. In order to move quickly, and start generating business right away, he turned to Delicious Design. We used a modular WordPress framework and were able to get the new site online in a matter of days. Lihue Dental is the professional practice of well known Kauai Dentist: Dr. Terry Allen, DDS. Centrally located in the Kukui Grove Health Center on the island of Kauai, Lihue Dental has been called "A Breath of Fresh Air." A place where relationships count and personalized service is accompanied by brilliant dentistry and compassionate care.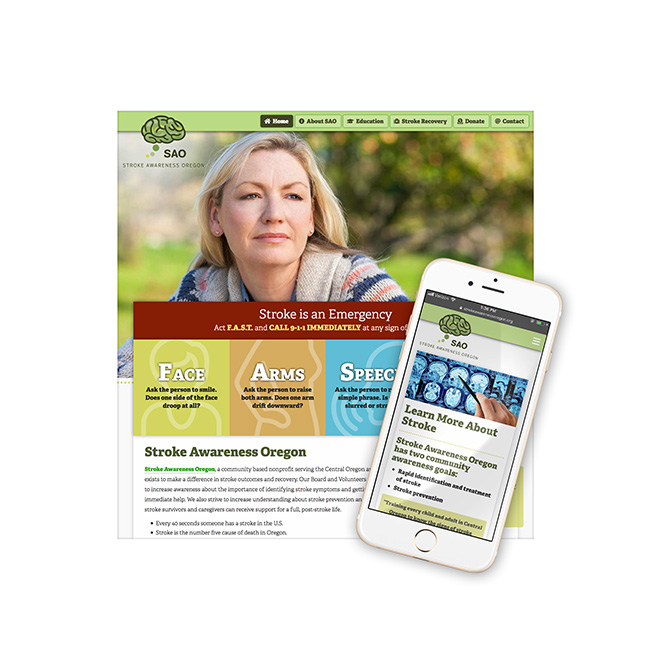 Stroke Awareness Oregon Website
A non-profit organization based in Bend, Oregon, Stroke Awareness Oregon's mission is to reduce the impact of stroke through education and awareness. Stroke is a common healthcare emergency that can strike anyone, at any age. The symptoms of a stroke are often written off as a 'headache' or 'drowsy feeling' when in reality, it's a serious medical condition that requires immediate treatment. Act F.A.S.T. when you see the symptoms of a stroke because every second counts!