Hawaii Pacific Health
:: Hospital Marketing Programs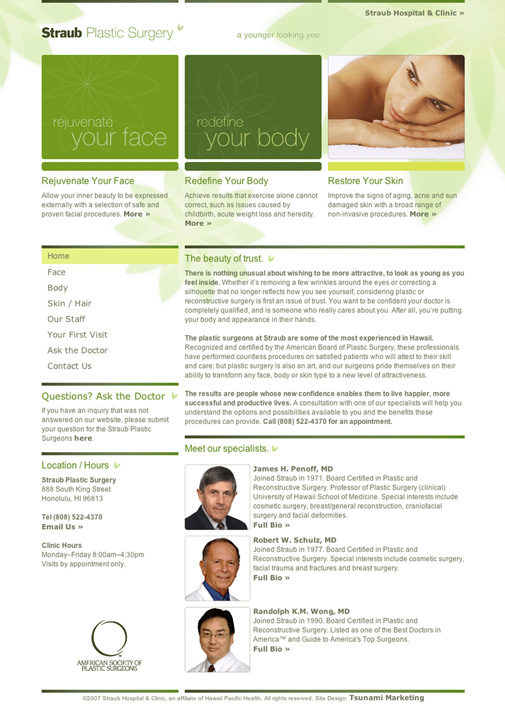 Straub Website Design
Straub Plastics is the dermatology department of Straub Hospital & Clinic and when they sought to compete with other plastic surgeons in Hawaii, we helped to position them in a more approachable—and less clinical way. After all, the motivation for elective plastic surgery is a lot different than most other hospital procedures.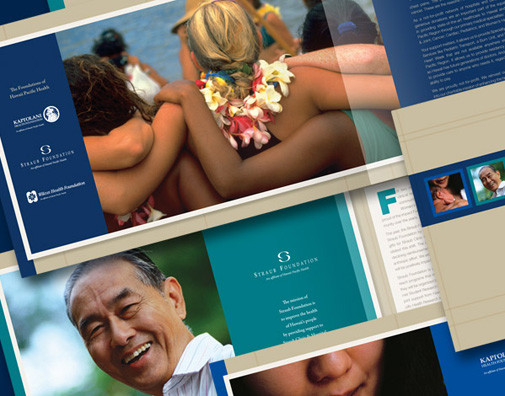 HPH Annual Report
Designing an annual report with stock images on a limited budget can be challenging, but we are extremely happy with the end result. The project included the concept, design, printing and mailing of a 20-page, saddle-stitched booklet with cover letter and mailing envelope to 15,000 individuals.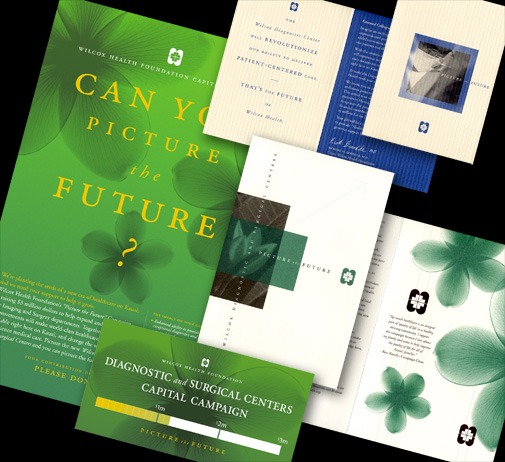 Wilcox Health Capital Campaign
Working with Wilcox Health Foundation on this capital campaign was a very rewarding experience. Not only did our whole staff benefit from the new technology that would be available to us all at the local hospital, they all volunteered some time and energy to help the campaign succeed. We produced a wide variety of materials, starting with a campaign position that turned into the main theme, "Picture the Future," but also included a web site, print materials, banners, campaign thermometer, direct mail pieces, invitations to special events, and the list goes on.