Papalani Gelato
:: Gelato Franchise — Marketing and Design
The Papalani Gelato Franchise Operating Company is a Kauai-based business that makes delicious, hand-crafted gelato and chocolates. They hired us in 2012 to upgrade their brand image, enhance their retail presentation, and improve sales — with the larger goal of attracting franchisees in various markets across the United States and Canada.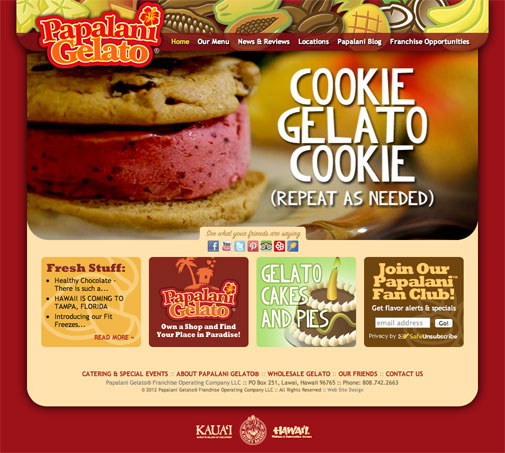 Papalani Gelato Website Design
This WordPress website design for Papalani Gelato captures the bold, Hawaii-inspired flavors of their hand-made gelato. The website was developed both to attract customers to the retail locations on Kauai and present the brand to potential franchisees.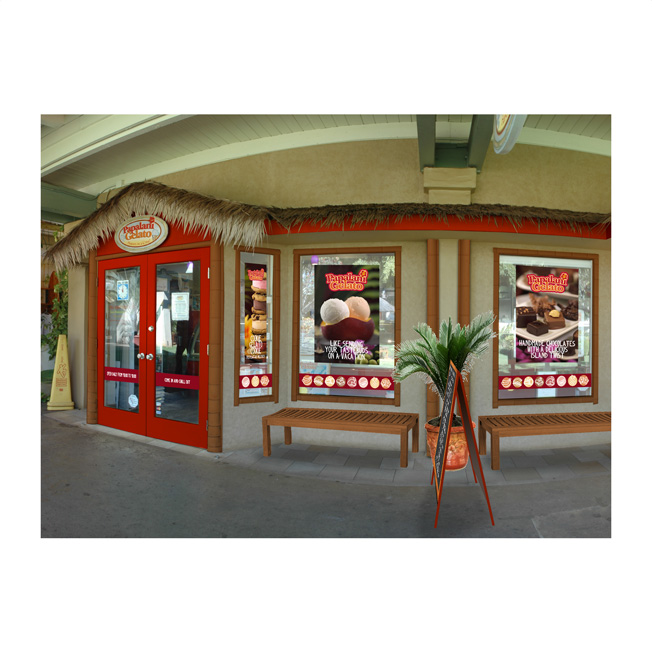 Papalani Gelato Retail Design
We redesigned and upgraded exterior of Papalani Gelato's Poipu Beach location to both increase the walk-by appeal of the storefront and to serve as a design "template" which could be used on other franchise locations.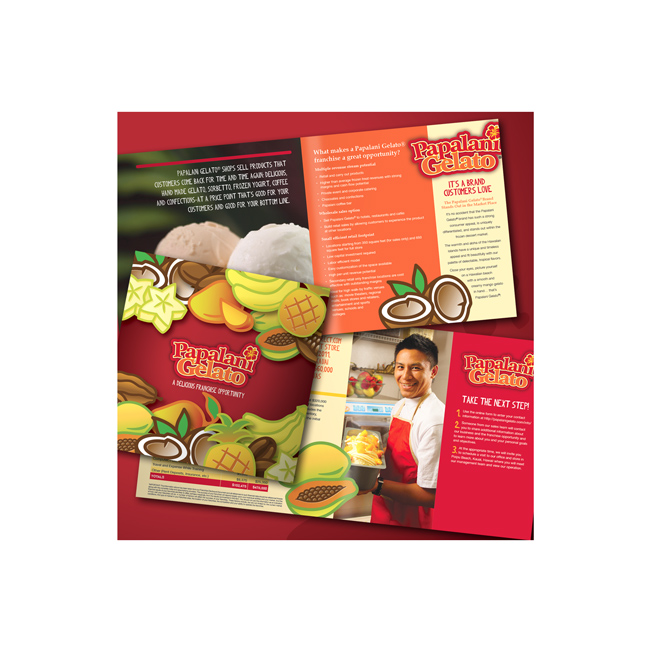 Papalani Gelato Franchise Brochure
We designed and produced this brochure to explain the Papalani Gelato franchise opportunity to potential franchisees—and to drive additional contact with Papalani Gelato.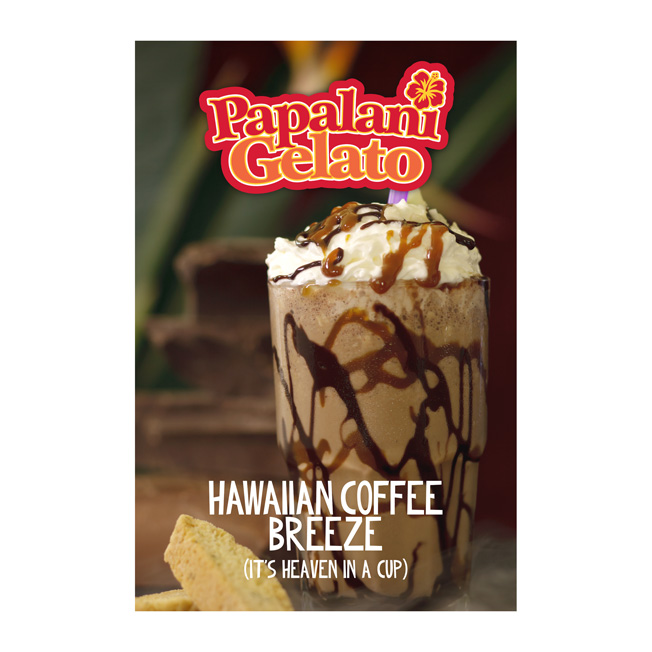 Papalani Gelato Window Posters