Makai Properties
:: Realty Website Design
Coldwell Banker Makai Properties has been the market leader on Kauai's South and West Shores since 1979 and for over 30 years Makai's clients have received a superior level of service and expertise.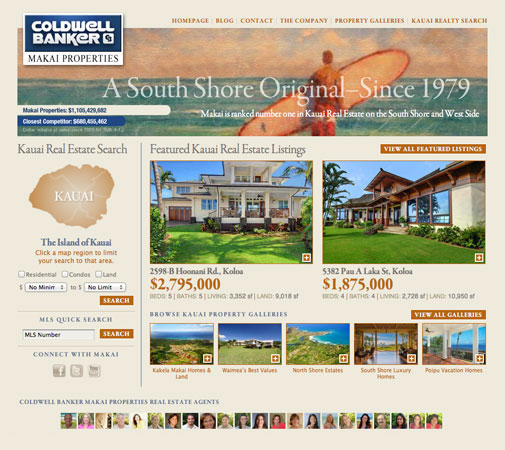 Coldwell Banker Website Design
In late 2011, after more than 30 years of being the number one Poipu real estate brokerage, Makai Properties became a Coldwell Banker affiliate. To highlight this exciting change and cement their leadership position they came to us. The process began when we hosted a three-day brand seminar with their leadership team to clarify and define a unique value proposition and visual style which would set them apart from the competition. With a strong brand in hand, we then proceeded to build an easy-to-manage WordPress website that married strategic SEO with real time MLS data giving both their agents and clients a platform for internet success.