Lehua Brands
:: Cannabis Marketing, Advertising and Design
The recent cannabis legalization movement created an untapped array of new business opportunities, and while thousands of Americans saw the opportunity and thought, "we should do something in that market" — Lehua founders, Noel and Kate, actually did, selling their home to boot-strap their vision.
Lehua Brands began to prototype its cannabis-infused products at a rapid pace, quickly learning from failures and leveraging successes. The first product was a THC infused cake-pop that lost money, but customers loved — that was the seminal moment in Lehua's story.
Flash forward: Lehua Brands now has a strong portfolio of successful products including cannabis-infused sodas, beverages, coffees and full-profile, food-grade CO2 vape oil sold in cartridges, syringes, and dabs.
Lehua Brands came to Delicious when they needed to take their marketing and design to the next level. We collaborated with their team to create an effective cannabis marketing program which will launch them into new markets.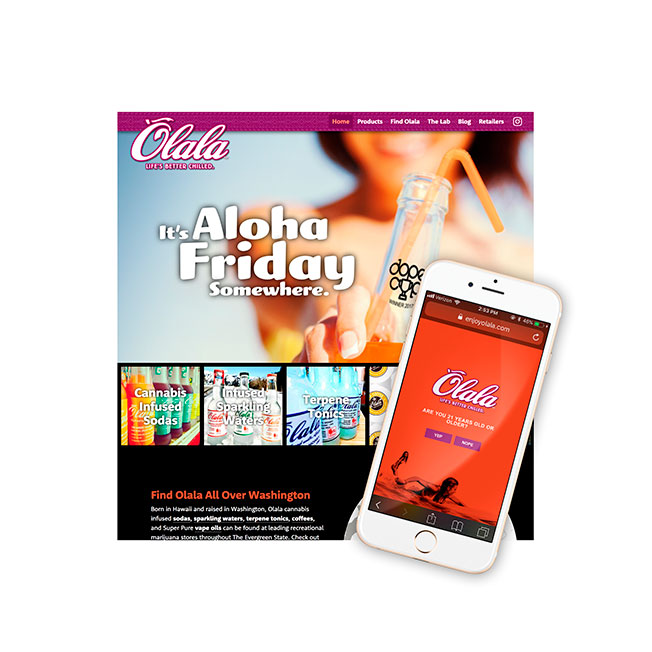 Olala Website Design
We created this fun, fresh and colorful
website design
for Olala in early 2018. The site features an overview of their delicious cannabis-infused soft drinks, tonics, sparkling waters, coffees and food-grade CO2 extracted oils which are sold in Washington State's 502 licensed retail stores.
Olala Logo and Tagline Design
Olala is an edible cannabis product manufacturer in Washington State with some deep Hawaii roots — kind of like Delicious! We were really excited for the opportunity to refine and update their
logo
, brand, and identity — as well as develop a tagline that would set them apart from all the other competitors in the retail market. These are fun projects for a fun client!
HAKU Live Resin Logo
HAKU Pure Live Resin is an ultra-premium THC oil that delivers molecular magic on a whole new level, and the logo needed to reflect that position. The interpretive cannabis leaf wreath that surrounds the "H" gives is an upscale feel that delivers on the promise of the premium, and patent-pending process that the oil itself delivers. Inhale deeply and enjoy!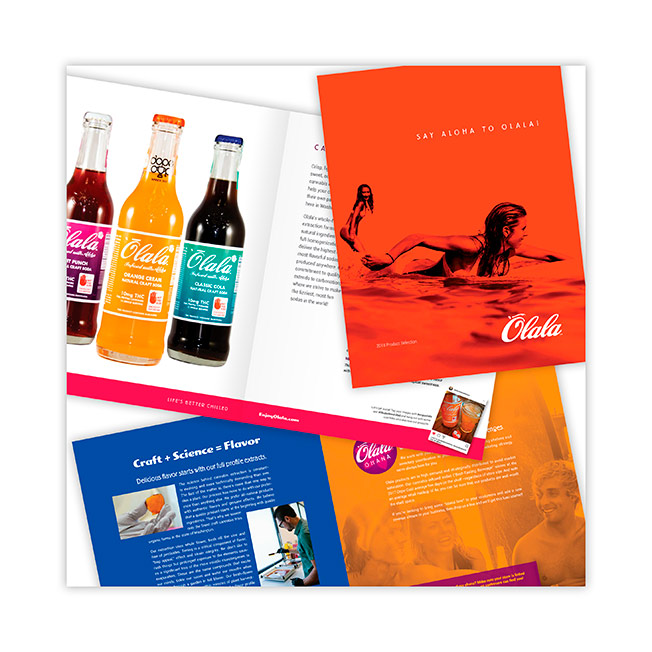 Olala Cannabis Product Brochure
This 12-page product brochure is handed out by the Olala sales team to retail buyers and shop owners in Washington State's legal marijuana market. It features some strong brand messaging and the wide variety of wholesale THC and CBD infused products that Olala offers.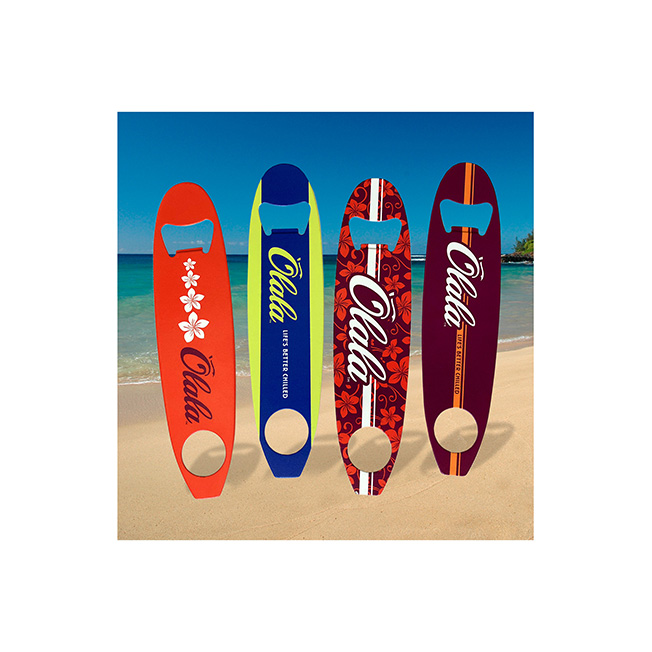 Olala Surfboard Bottle Openers
We designed this set of four super-popular surfboard-shaped magnetic bottle openers for Olala. Sales reps take them to 502 shops in Washington and give them to budtenders who snatch them up before their co-workers can get their hands on 'em!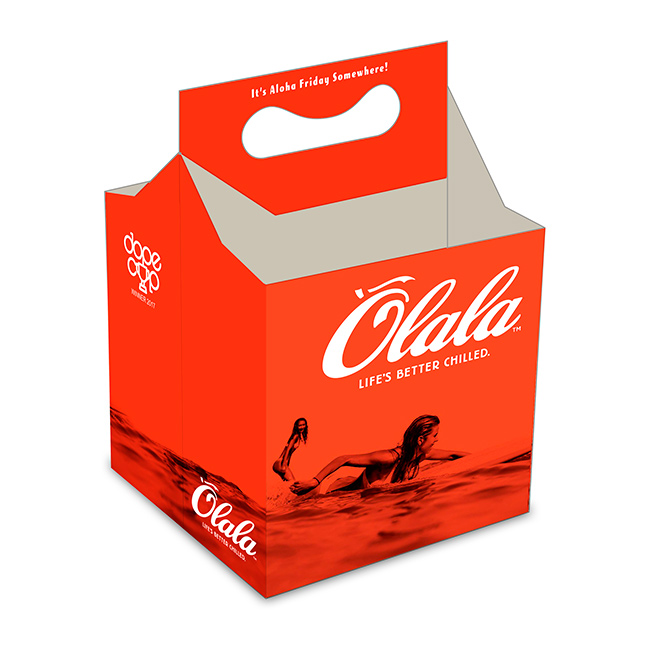 Olala 4-Pack Bottle Carrier
Cannabis-infused sodas and beverages are often sold in Washington retail shops as "single bottles" — so we created this Olala-branded 4-pack bottle carrier so customers would have an easier way to carry multiple bottles — and encourage them to purchase more.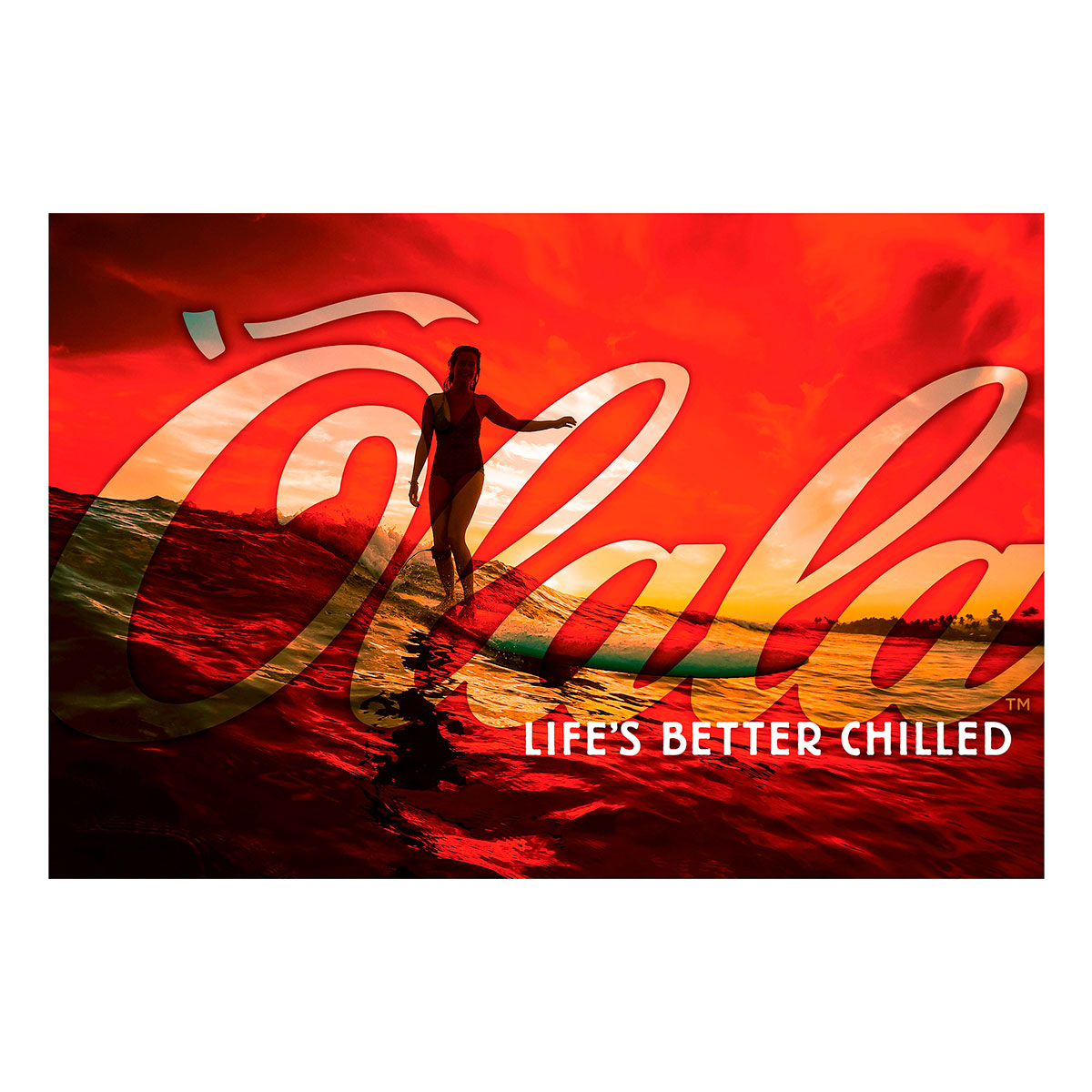 Olala Shop Posters
This is one of a series of four retail posters we designed and produced for Olala's sales team to use as give-away items for Washington State cannabis store bud-tenders. Light on sales message and strong on the brand-vibe these posters have been a big hit. Photo credit:
@alohashhley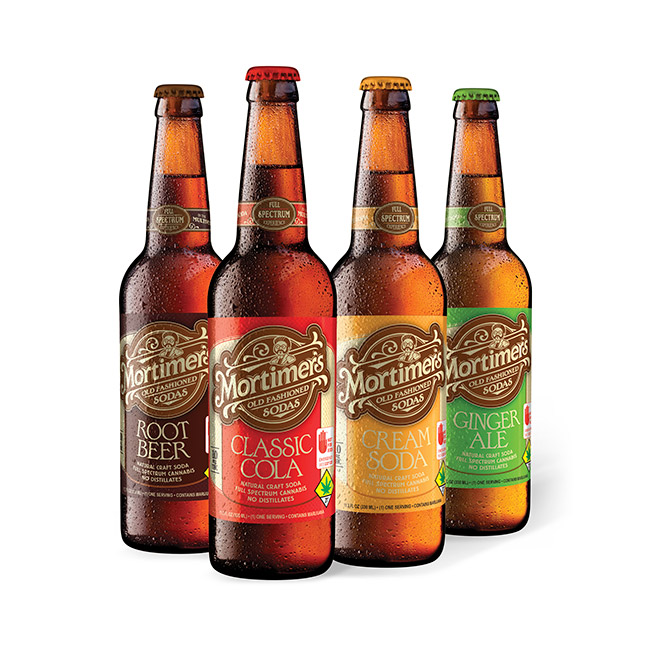 Mortimer's Cannabis Infused Sodas
Yummy and indulgent, infused throughout with authentic old-fashioned flavor, Mortimer's takes you back to the good old days with a new cannabis twist.
Andiamo! Cannabis Coffee Packaging
With a new product to get to market, Lehua Brands in Washington State looked to Delicious to assist with innovative packaging. Their new line of THC + CBD K-cups were created for coffee connoisseur. The packaging needed to be eye-catching, and work for both 3-packs and 6-packs of K-cups. The team at Delicious concepted and designed a hexagonal-based clear plastic packaging system that would stand out on the shelves and drive trial. After a successful launch, the client is now looking to expand to other states.
Haku Live Resin Packaging
Furthering the effort of communicating this premium cannabis vape oil , the packaging exudes sophistication and premium quality. From the soft-touch matte varnish, to the embossed medallion with a hit of UV spot gloss varnish, this packaging says "this product is special" from the very first touch. These premium cartridges come nestled in a custom cradle to protect them during shipping and further support the premium nature of the brand.