Bike James
:: Retail Mountain Bike Design & Marketing
If you haven't heard of James Wilson or MTB Strength Training Systems, you must not be a mountain biker. Thousands of avid cyclists flock to James' website every day to get an edge on their fitness and his articles have been published in Decline, Pinkbike, NSMB.com, Mountain Bike, Men's Health and more.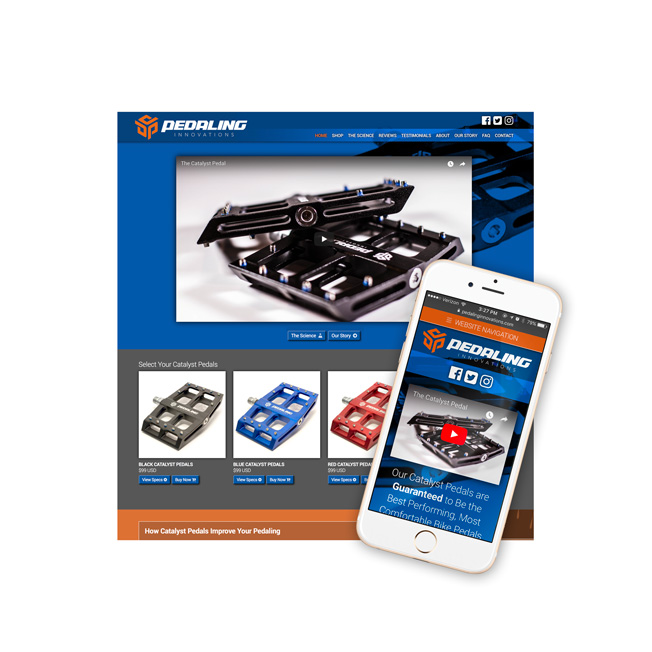 Pedaling Innovations Website Design
Like most new products with potential to shake up the market, Pedaling Innovations needed to move fast! We built this simple WordPress website theme for Pedaling Innovations to get them to the market quickly — and they are now enjoying very strong sales.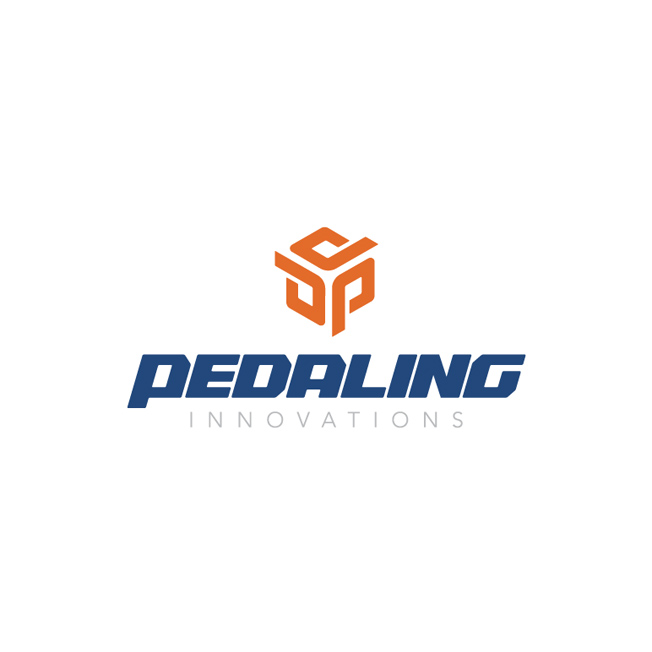 Pedaling Innovations Logomark
When our good friend James Wilson invented a unique new pedal design he called us to give him a hand with the design of an identity and logomark. The collaboration lead to a very successful new product launch and Pedaling Innovations is literally off to the races.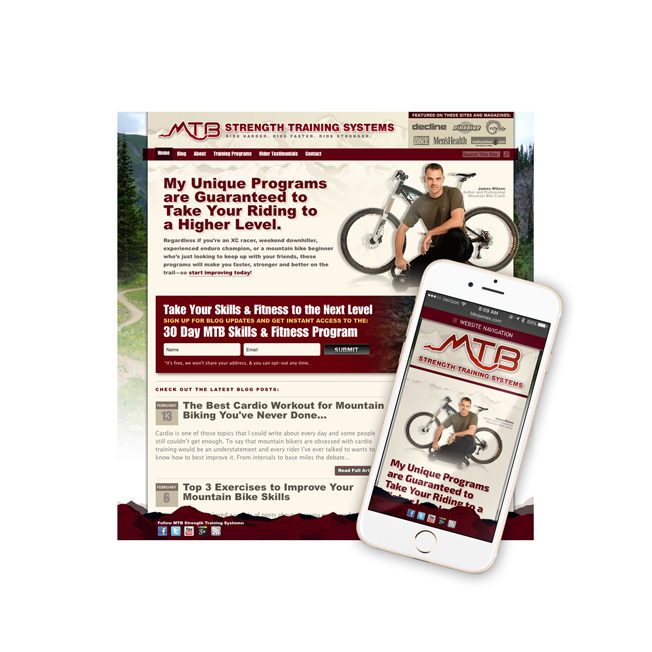 BikeJames.com Website Development
James Wilson of MTB Strength Training Systems hired us to update and upgrade his Wordpress blog design in 2010—the goal was to make the site easier to navigate and manage, as well as drive more traffic to become customers instead of just web visitors. The project was a huge success and currently serves thousands of page views per day.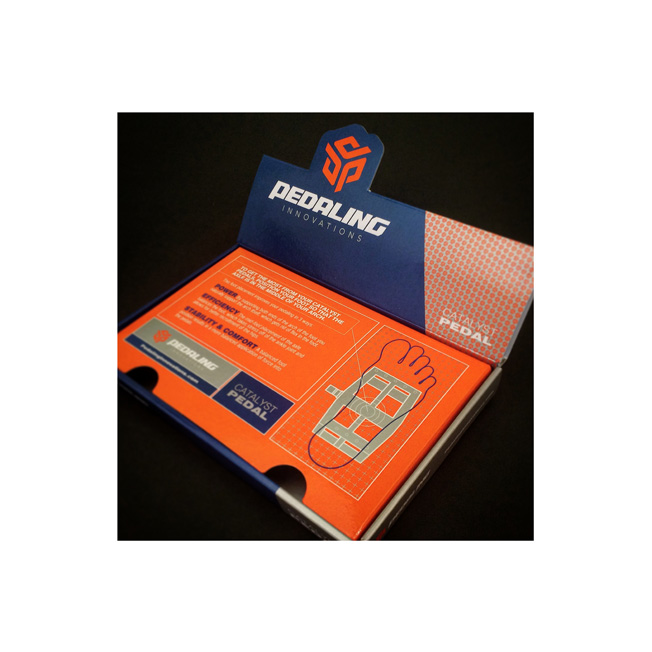 Pedaling Innovations Retail Packaging
This box design needed to achieve three big goals: to make a brand statement and illustrate how the unique shape of the Catalyst Pedal improves performance; to act as a point-of-purchase display on bike shop shelves; and, protect the pedals from damage during shipping. Printed with two solid colors plus a metallic ink and varnish coat this package really stands out.