Bend Trails
:: Mountain Biking Website Design
Bend Trails is a collaborative project between Delicious Design and our friends at Sketchbook, Inc. Its origin was the humble hashtag #bendtrails which grew to become a social media presence on Facebook, Instagram, and Twitter, allowing mountain bikers and trail runners to share conditions, photos, and updates.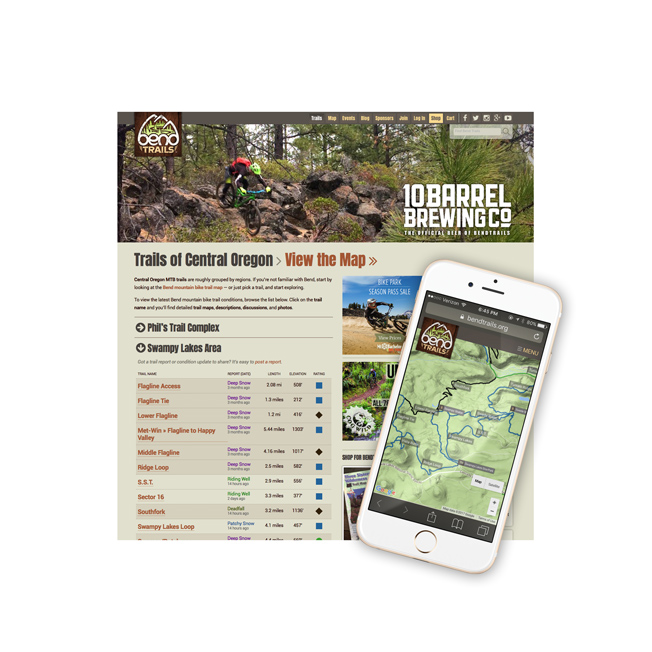 Bend Trails Website Design
Launched in late 2015, BendTrails.org is a comprehensive website about
mountain biking trails
in Central Oregon. Featuring over 120 local trails with interactive GPS enabled maps, descriptions, photos, user discussions, and an online e-commerce shop with gear and apparel — its scale is truly massive.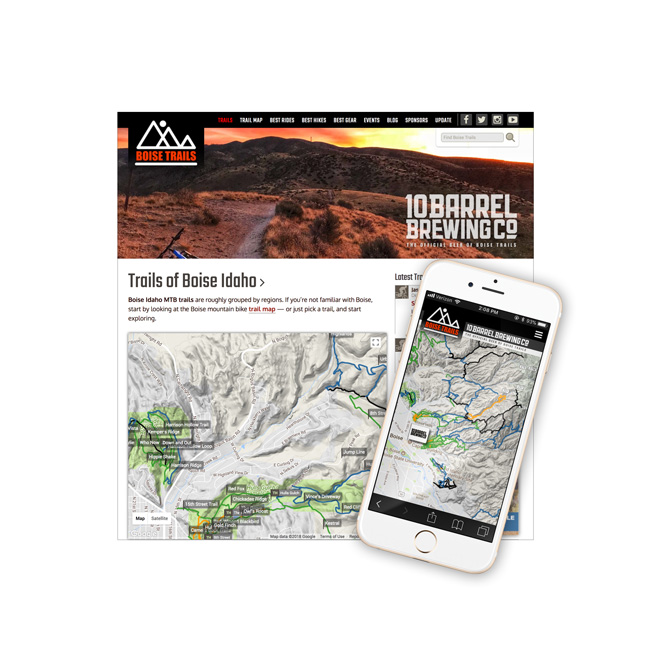 Boise Trails Website Design
In 2018, with support from
10 Barrel Brewing Co
, we partnered with
BendTrails
and some dedicated riders in Boise to create
BoiseTrails.com
. This new website includes detailed trail profiles, up-to-date trail conditions, and rich media content and caters to mountain bikers, hikers, trail runners and other users. BoiseTrails.com helps users learn more about Boise's incredible trail system: explore trails, plan new routes, watch videos of trails you haven't tried, and get current trail condition reports crowd-sourced from other users.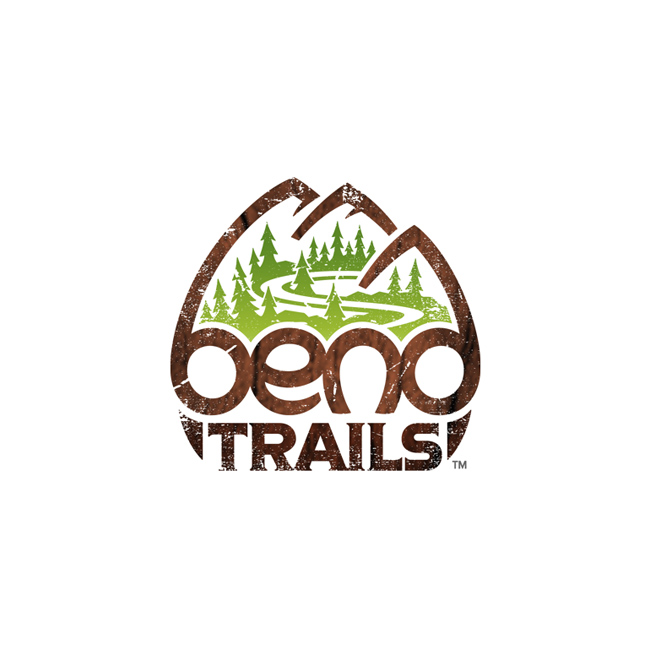 Bend Trails Logo Design
This logo was concepted and designed by our BendTrails partner: Joe Myers of
Sketchbook Inc.
Check out Joe's website for some amazing 3D design and animation examples.