Cookies & Confections
:: Bakery Logos & Packaging Designs
Designing packaging and logos for bakery, cookie, and confection companies are some of our very favorite types of projects. Something unique happens when delicious favor intersects with great design to produce an identity which is both memorable and makes a strong connection with customers. Getting to try a bunch of sample products is a pretty sweet part of the gig too!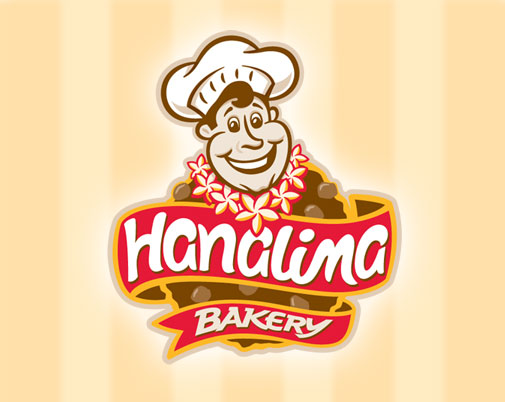 Hanalima Bakery Logo Design
When Hanalima Bakery approached us for help, they already had a loyal local following because of their exceptionally delicious cookies, cakes, and breads (and awesome plate lunches too!). All they needed to take their business to the next level was a strong logo with a personality that matched the quality of their products.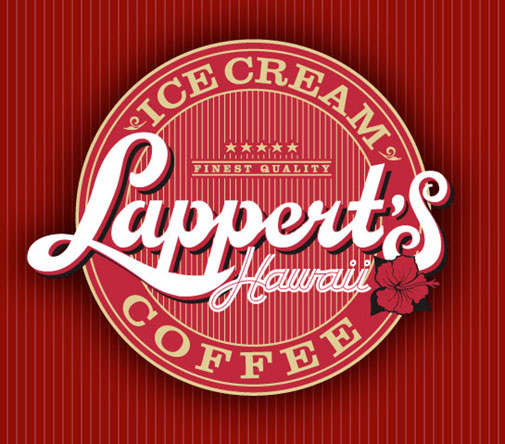 Lappert's Hawaii Logo Design
In previous iterations of the Lappert's Hawaii logomark, the founder, Walter Lappert, was very prominent. Once Walter retired, it was time to start minimizing his image, move him into the founder role, and make the name more prominent. We also started leveraging the newly developed brand essence and bringing it alive in the new logomark and across all of the consumer touch points.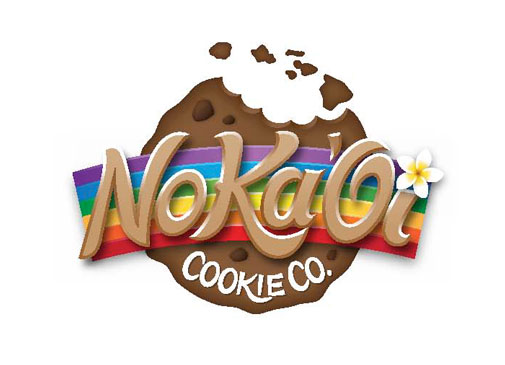 NoKa'Oi Cookie Logo Design
A boutique cookie maker from the island of Oahu came to us when she wanted to upgrade the look and feel of her company. This delicious logomark has a bright tropical feeling and shape of the Hawaiian archipelago has been captured in the 'crumbs' of the cookie.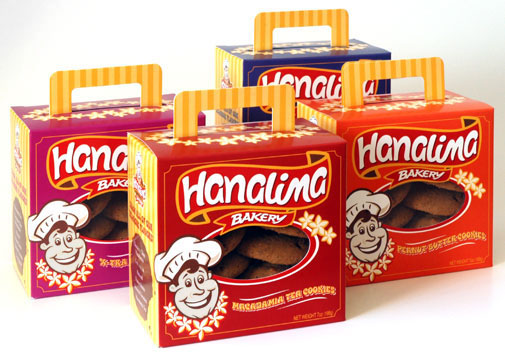 Hanalima Bakery Cookie Box Design
These 'gift ready' packages feature an integrated handle and cello window to show off the cookies. By using a color and title system, production costs of these cookie boxes have been kept down — and when grouped together on retail shelves they make a big impact for Hanalima Bakery.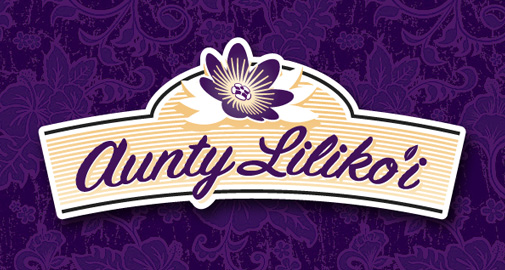 Aunty Lilikoi Logo Design
This is another logo project that was just a facelift based on the client's original concept. We took their simple typography and lilikoi flower and just added some artistic elements and depth to freshen it up.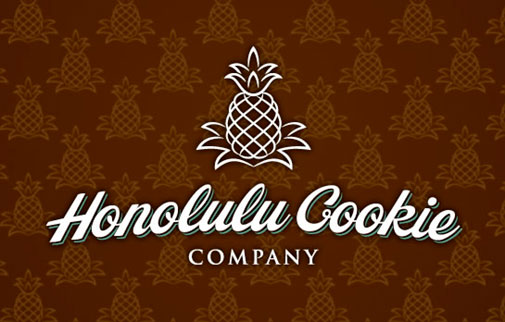 Honolulu Cookie Company Logomark
Honolulu Cookie Company had already built a great business around their delicious pineapple-shaped shortbread cookies when they asked Delicious Design to help them re-brand their company to capture a larger share of the Hawaii gift market. We developed and defined a unique brand position which lead to this tasty logomark.