AirVentures Hawaii
:: Air Tour Advertising and Website Design
We have been working with AirVentures Hawaii since 2008 and have re-invented their website twice to take advantage of new technology, and a new e-commerce system through Fare Harbor.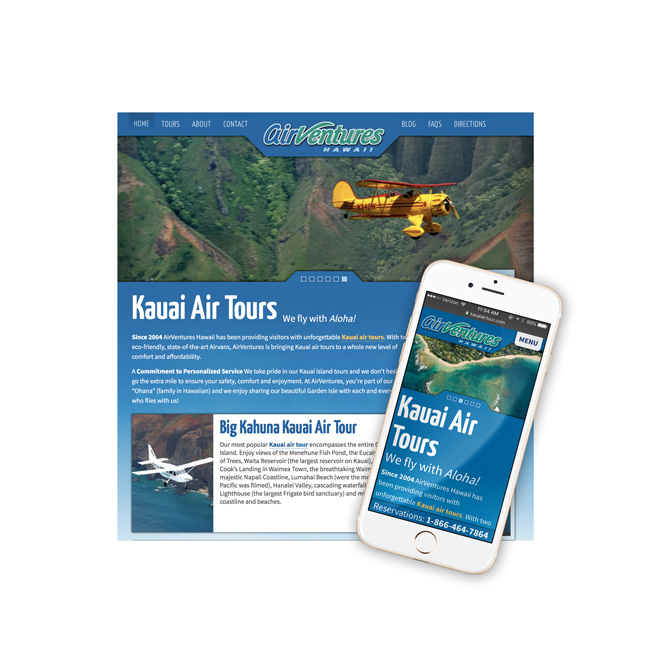 AirVentures Website
This responsive Wordpress website we built for AirVentures Hawaii allows visitors to easily browse all of the available air tour options — and, after they select a tour, the visitor can make a confirmed online reservation that's integrated directly into AirVentures in-house reservation system. Since over 30% of AirVentures website traffic is mobile, and the new site allows reservations to be made while visitors are on the island, this website upgrade was a great investment.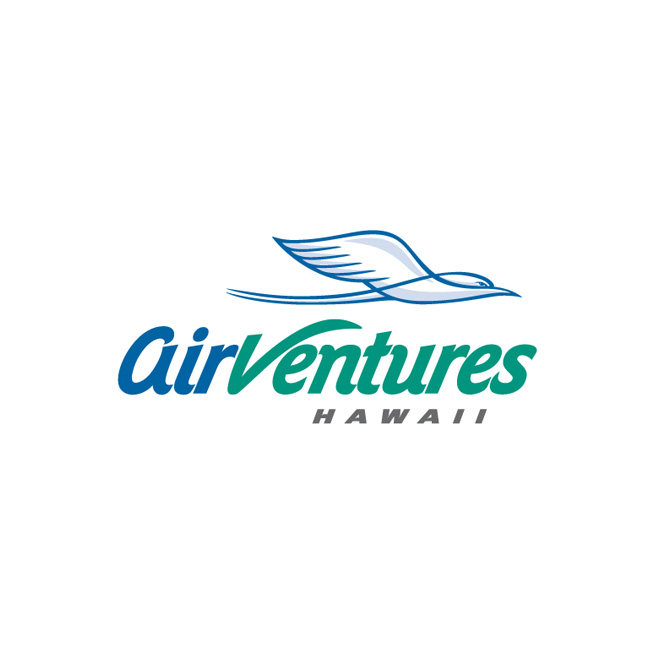 AirVentures Hawaii Logo
When you're flying around in an airplane, you feel free as a bird, and the tropic bird included in AirVentures Hawaii's logomark is part of the local culture.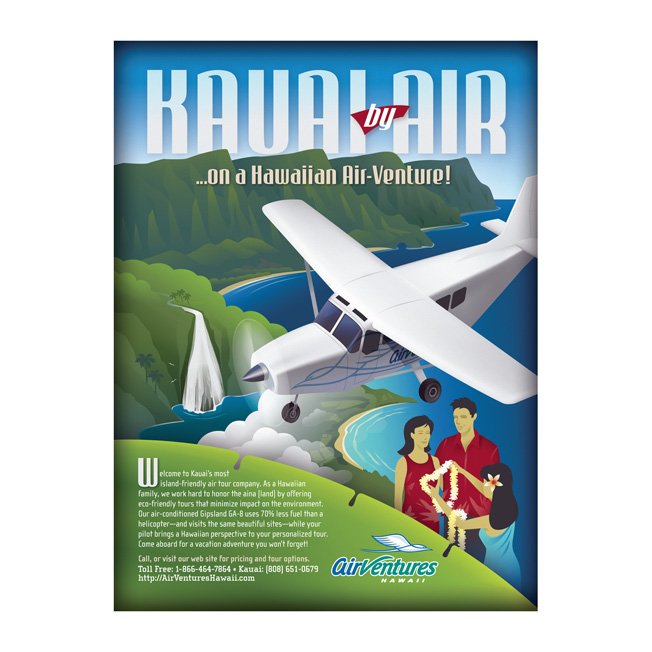 AirVentures Hawaii Advertising
The photos you'll see in 99% of Kauai visitor advertising are so similar that it becomes difficult for customers to tell the difference between companies — after all, one beautiful photo of the Napali Coast is much like another. To set AirVentures apart, we created this beautiful new ad using illustration instead of photography. It's sure to jump out of the magazine and grab the customer's attention, plus it positions AirVentures as a company with a unique approach to business — a company that's warmly Hawaiian, friendly, professional, and creative — exactly the kind of company customers love.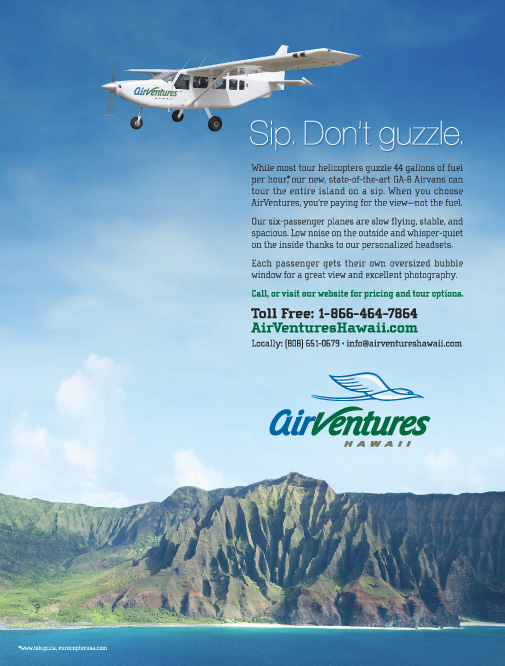 AirVentures Hawaii Print Ad
In air tour world, the historic perception is that, for some reason, helicopter flights are better. Not necessarily true. In AirVentures fuel-friendly G-8 AirVan, every single passenger gets their own window, AND, there is no weight limit. Our challenge was to get people to think differently.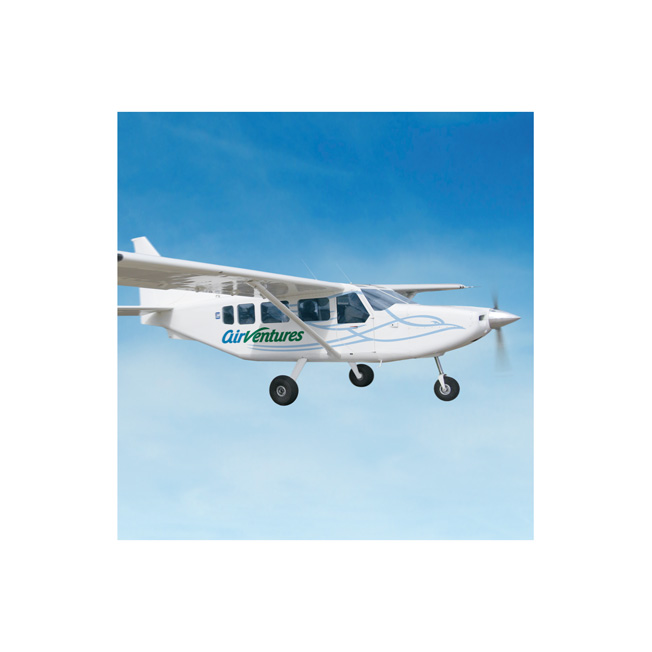 AirVentures Plane Graphics
Upon approval of their new logomark, we applied the design to their fuel efficient airplanes that take visitors on aerial tours of the beautiful Garden Island of Kauai.