22° North
:: Hawaii Restaurant Marketing
Before transforming into 22ºNorth, Gaylord's at Kilohana was known as the expensive restaurant to go to only for your special occasions. The owners came to us knowing that they wanted to make a change, but weren't sure how to go about it.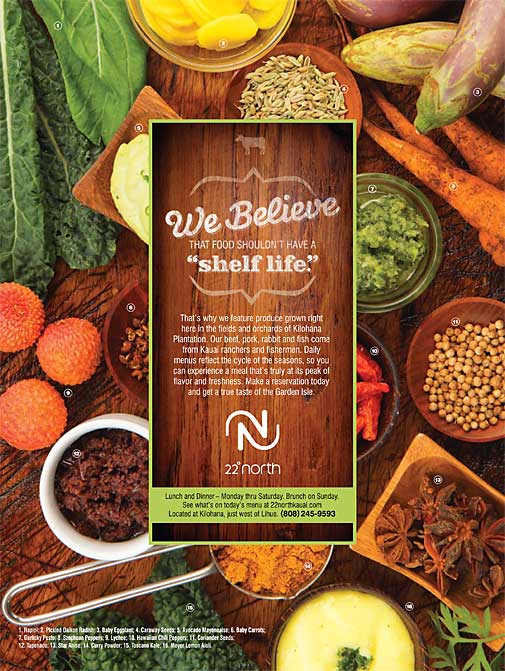 22° North Print Advertising
This full page ad was designed to bring the freshness of 22° North's "farm-to-table" concept to life and was awarded the 2010 Honolulu Advertising Federation "Silver" Award.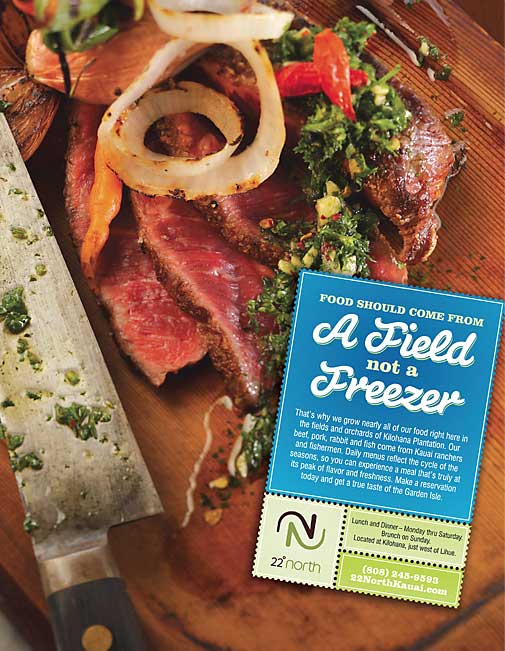 22° North Restaurant Advertising
This is the second full page ad in the series which ran in Kauai's Menu Magazine. This ad showcases the quality of the food, and leaves your mouth watering.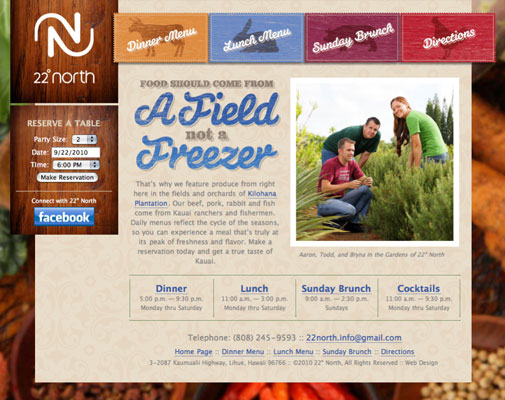 22° North Website Design
This happens to be one of the smallest and least interactive web sites that we have created, but fun and sassy just the same. The food is fabulous, and the setting, well, you'll just have to experience for yourself. It's like taking a step back in time to Hawaii's plantation era.